Continuing with the Christmas-themed blogposts, I want to share some ideas for 5 handmade natural star ornaments with you today. You can either hang these ornaments on your Christmas tree or use them for decoration somewhere else in your home. I consciously chose five different crafts and materials so that there is something for everybody. Although all of them are simple and quick to make, some of them might be a bit more challenging if you are trying out the craft for the first time.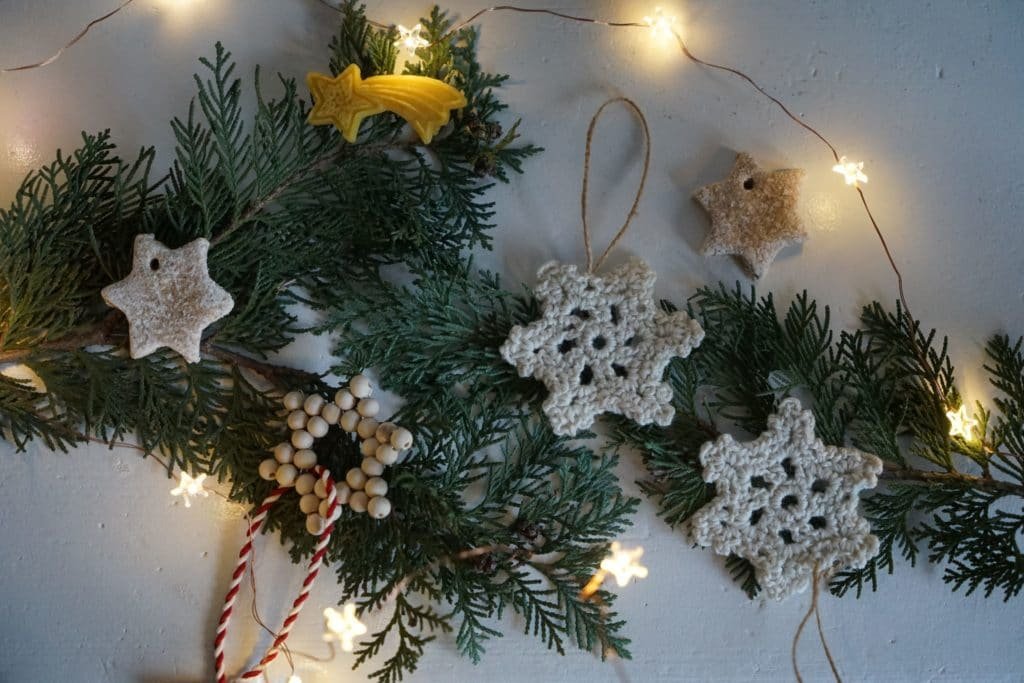 This post contains affiliate links. I may earn a small commission if you use these links, at no cost to you. As an Amazon Associate I earn from qualifying purchases. I only recommend products that I find value in myself. See my full disclosure here. Thank you for your support!
#1 Handmade Natural Star Ornaments out of Yarn
Of course, I had to make some woolly ornaments. Originally, I intended to not only crochet but also knit some, but I ran out of time.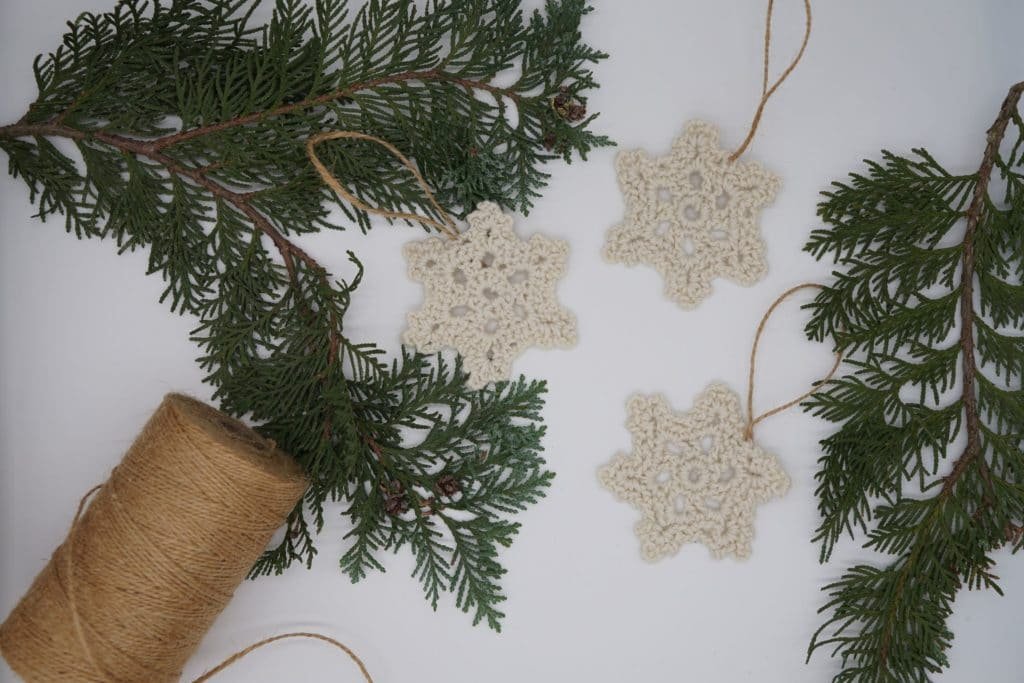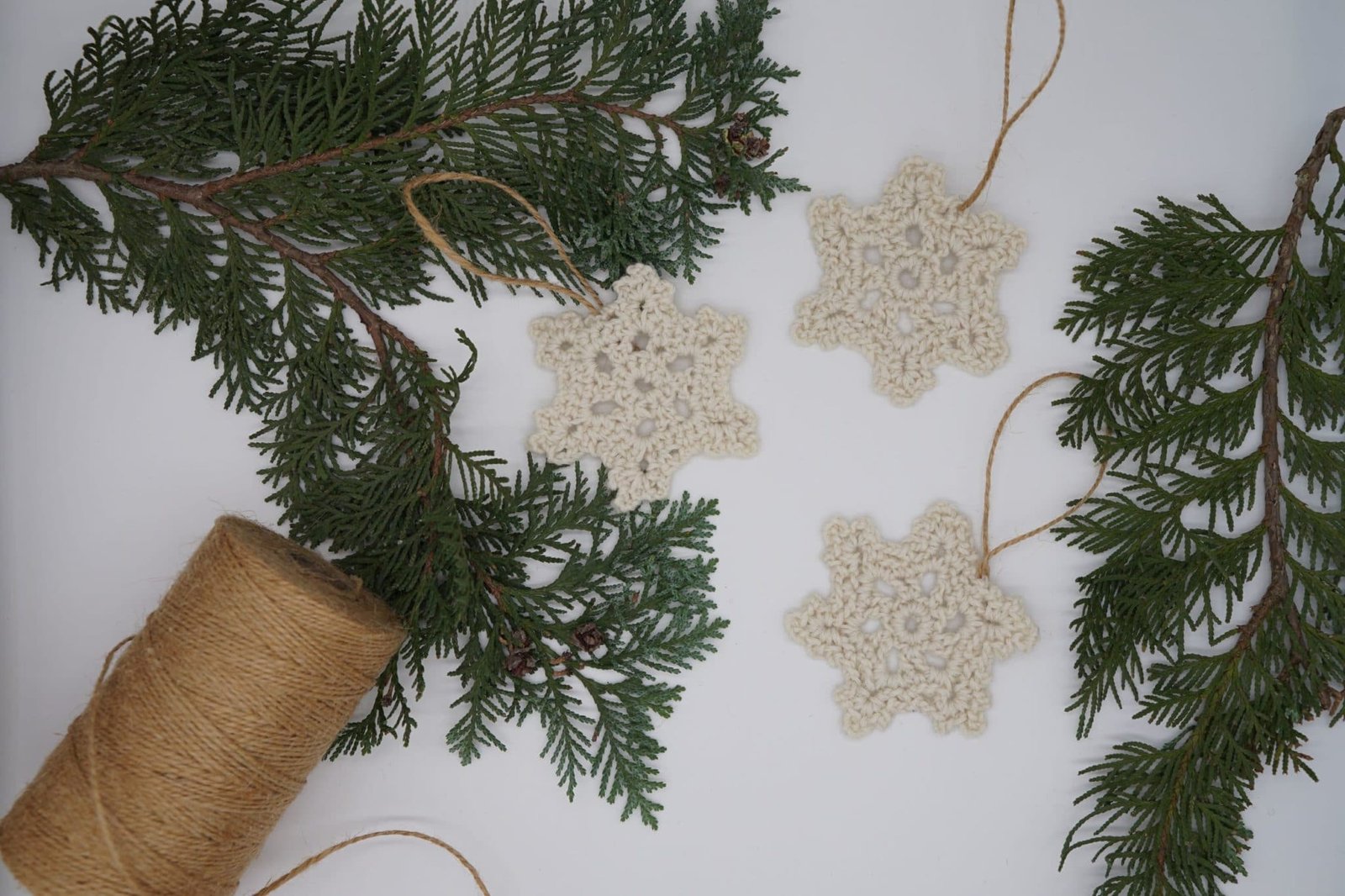 This free pattern is called Snowflake Wishes 2 by Joanna Gait. It contains two variations for different sized ornaments. I chose to make the larger version. The pattern is written in both English and US terms which I always find very helpful.
If you are familiar with ch, sl st, sc, dc (US) or ch, sl st, dc, tr (UK) you will be able to crochet these ornaments without any difficulties. And if you have never crocheted before, I encourage you to give it a try! I taught myself how to crochet just a couple years ago, mainly by watching YouTube videos to learn the different stitches. Just be careful to check whether the video shows the US or UK version of the terms.
The knitted version that I really like is called Stärnja by by Karolina Eckerdal. The pattern is also available for free. I hope that I will be able to make at least one of these before Christmas.
#2 Handmade Natural Star Ornaments out of Wooden Beads
When I saw these ornaments one or two years ago, I knew immediately that I wanted to make some with my children. All you need for supplies are the beads and some flexible, thin wire. I used beads that I naturally dyed with cochineal, madder, indigo and goldenrod last year. I also made one star with natural beads which looks lovely as well. The process of creating these wooden stars is a bit fiddly and I had to do most of the work. Nevertheless, we did enjoy creating these ornaments together.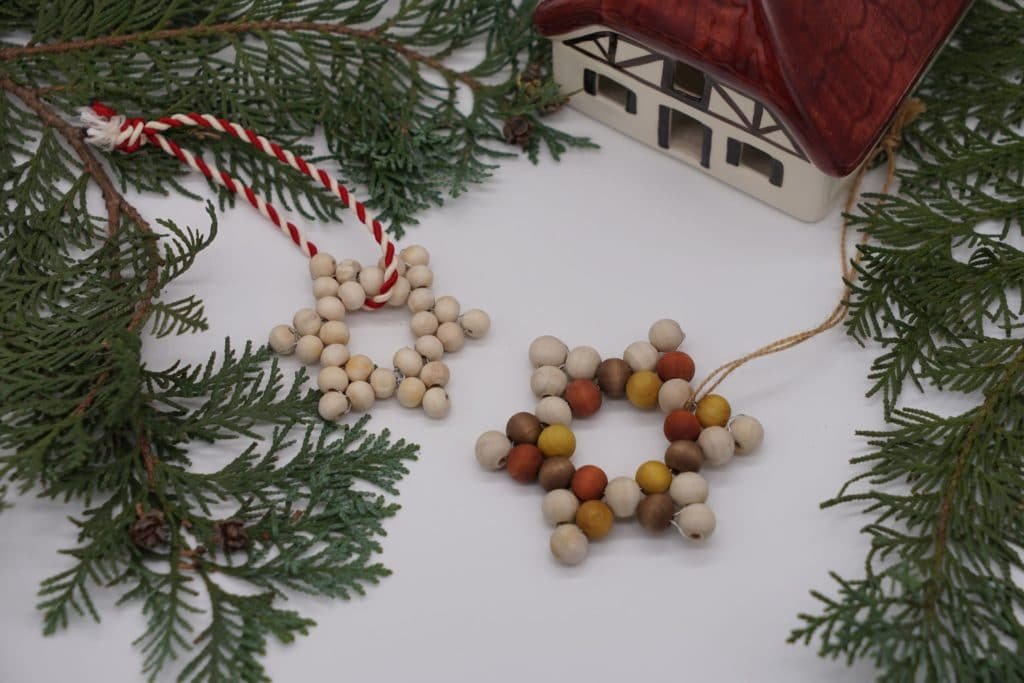 I used a German tutorial to make mine, but I found this YouTube video and this blogpost in English which look both very similar to the one I used. Both of these sources use a twine/thread with a needle instead of the metal wire. This is a wonderful option as well!
#3 Handmade Natural Star Ornaments out of Salt Paste
Back in September I showed you how to make some DIY aroma stones. They are also called diffuser stones or scented rocks and can be used as a medium for essential oils. To create the aroma star ornaments you simply make a salt paste and roll it out like a cookie dough. The salt paste consists of just a few basic ingredients, namely flour, salt, starch and water. You can find the complete instructions in the blog post.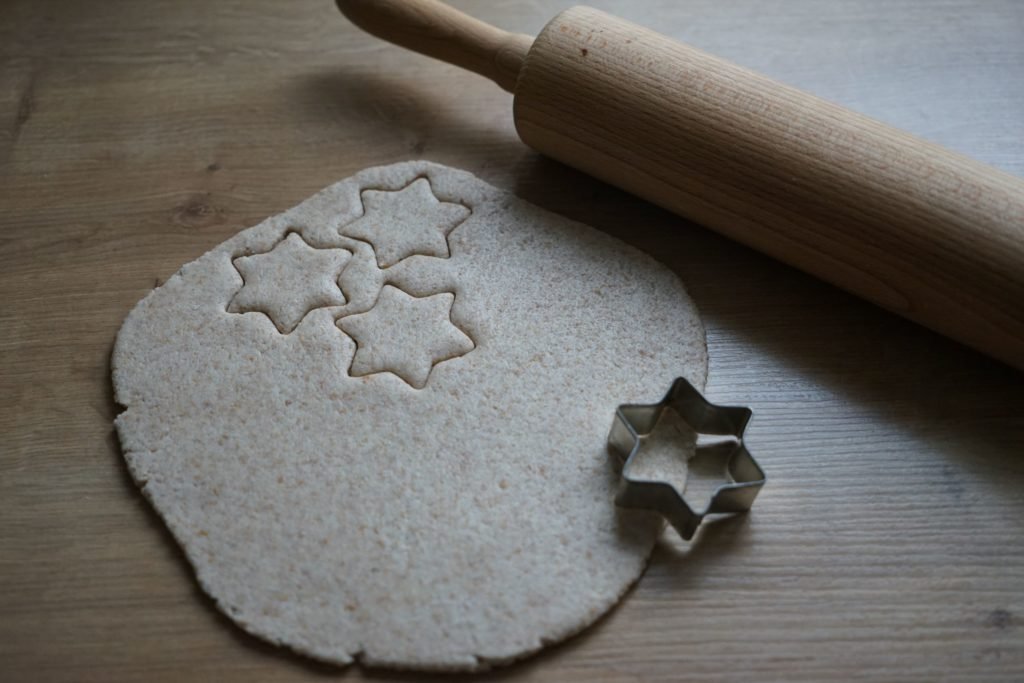 Note:
If you would like to get ornaments that look like they have been covered in powdered sugar or snow, there is one simple trick. All you have to do is let the ornaments dry at room temperature rather than drying them in the oven. You just have to be aware that this will take a couple of days. Don't forget to punch a hole through the ornaments with a wooden spit before letting them dry. This way you will be able to hang them easily.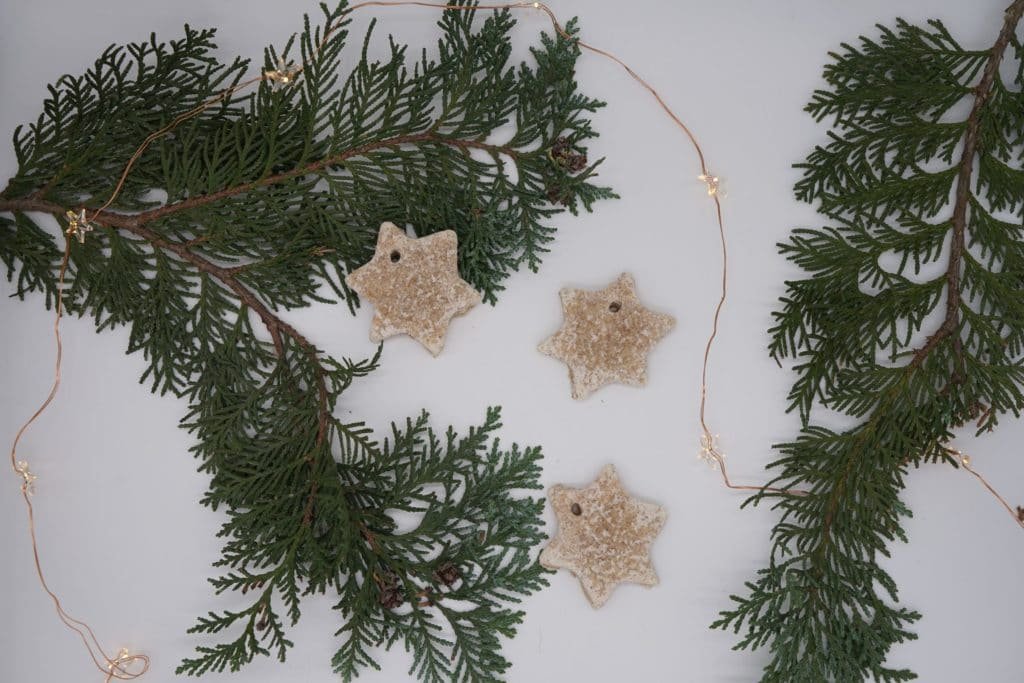 We have not bought our Christmas tree yet. But as soon as we have one put up, I will add some star ornaments to it. I am planning on scenting them with essential oils like spruce, cedar or Swiss pine. You could also use some Christmas-y essential oil blends.
#4 Handmade Natural Star Ornaments out of Beeswax
If you have been following me on Instagram or have been a newsletter subscriber for a longer period of time, you might know that my husband has started keeping his own bees last year. Back in August, we hurled our own honey for the first time. It was a very fun family activity and we have been enjoying eating our own honey ever since. Along with the honey, we also got some beeswax. I used the majority of it to make candles for our Advent wreath and some scented candles in glass jars. There is a tutorial on my blog showing you exactly how I make my glass jar candles, in case you are interested.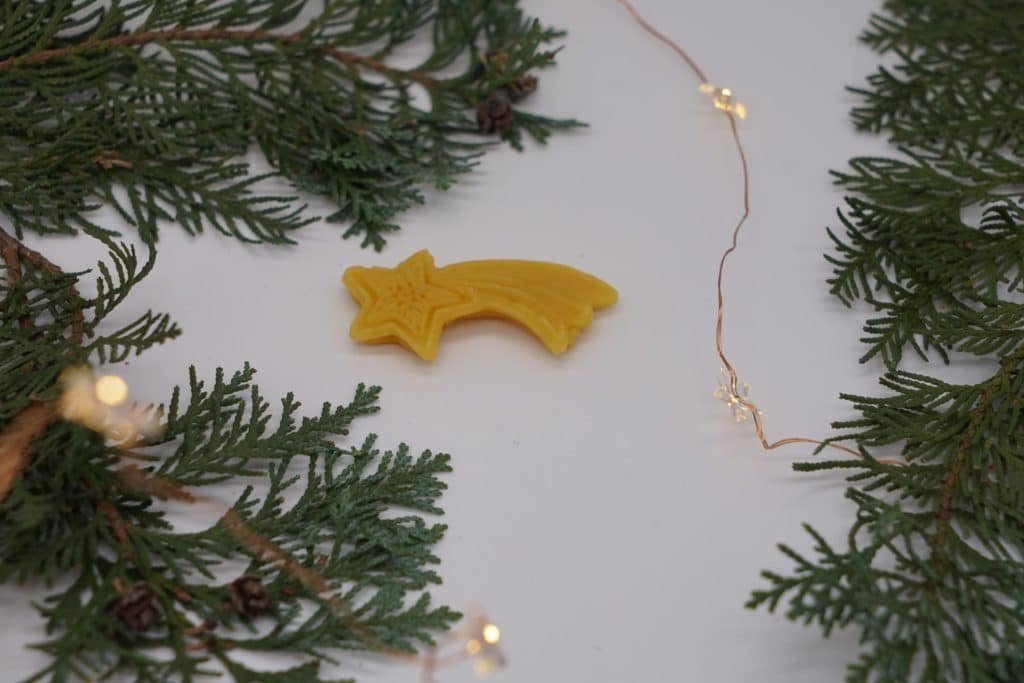 For the beeswax star ornaments, I simply used a silicon mold. Unfortunately, I wasn't able to find the exact mold online. We purchased ours in a local bee supplies store. But you can easily find lots of different options for Christmas ornament silicon molds online.
#4 Handmade Natural Star Ornaments out of Paper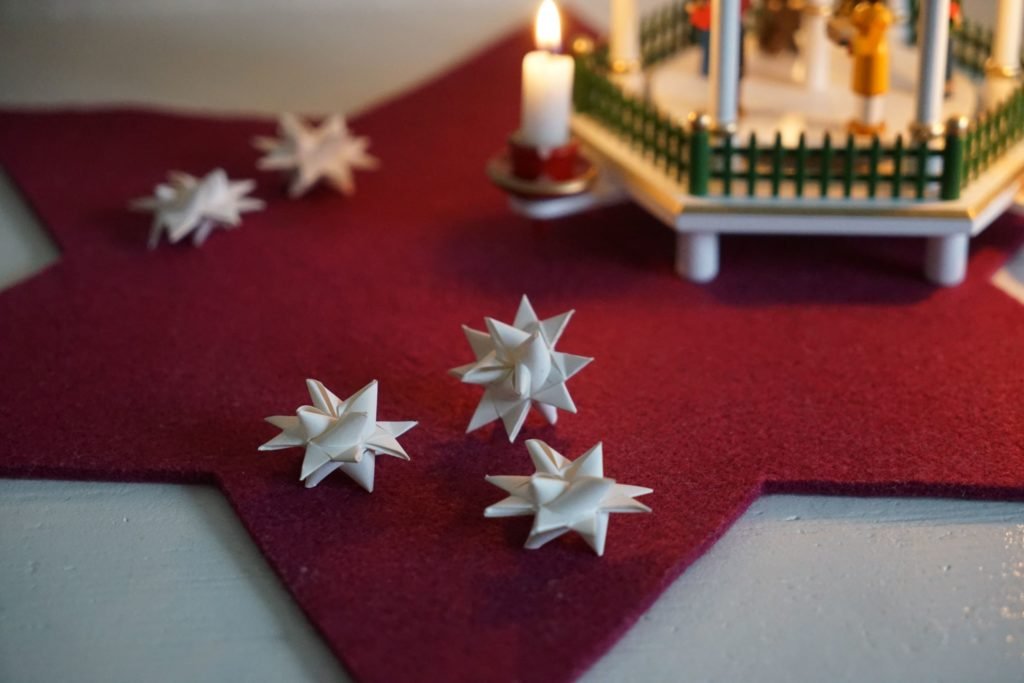 When I was a little girl, my grandparents used to have a Christmas tree filled with elaborate paper star ornaments. Everyone in my rather large, extended family knew how to make them. To this day, I still have a couple of these star ornaments and use them every year for Christmas decorations in reminiscence of these childhood memories.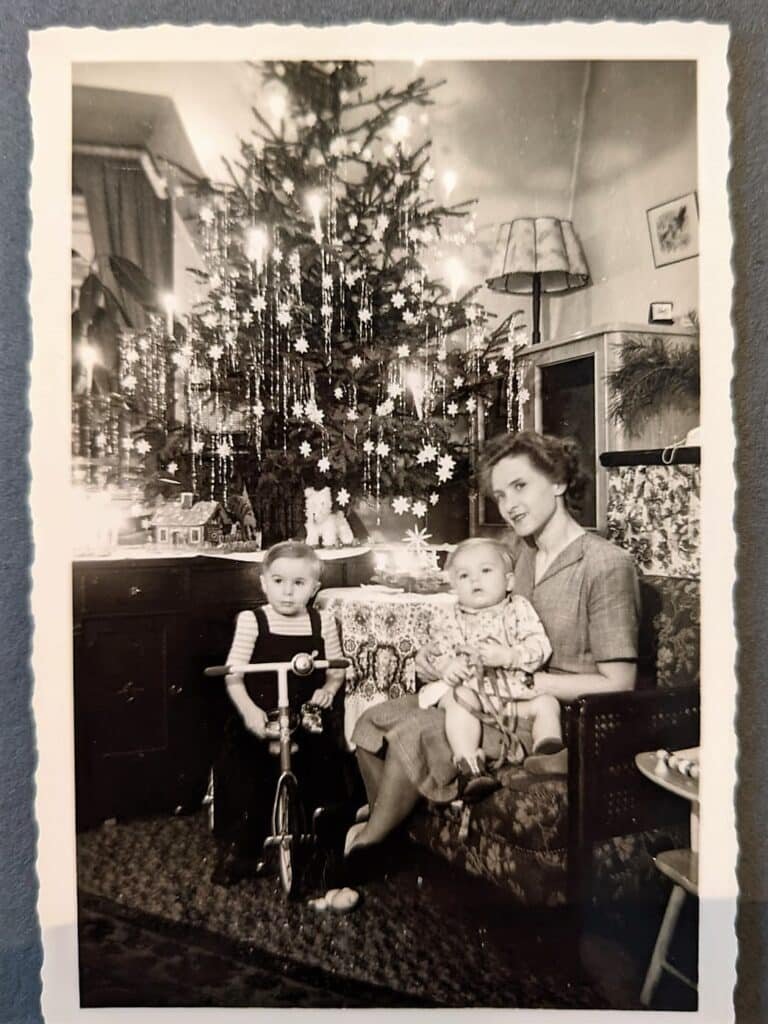 It was only until recently that I learned that these stars are called "Fröbelsterne" in German. And apparently, they are known as German Stars or Froebel Stars in English. The stars are three-dimensional and made out of four thin paper strips. The origin of the 3D paper star is not completely known. According to Wikipedia, the star was originally developed in Scandinavia, sometime before 1800.
If you would like to know how to create a Froebel star, you can have a look at this YouTube video or this blog post. Creating the 3D tips at the end is a bit tricky to do, though, therefore I only recommend that you give it a try if you are a patient crafter.
A very simple alternative would be to cut out star shapes from a piece of paper and use it as a garland. These star garlands look especially pretty when using paper from old books or sheet music.
Pin It For Later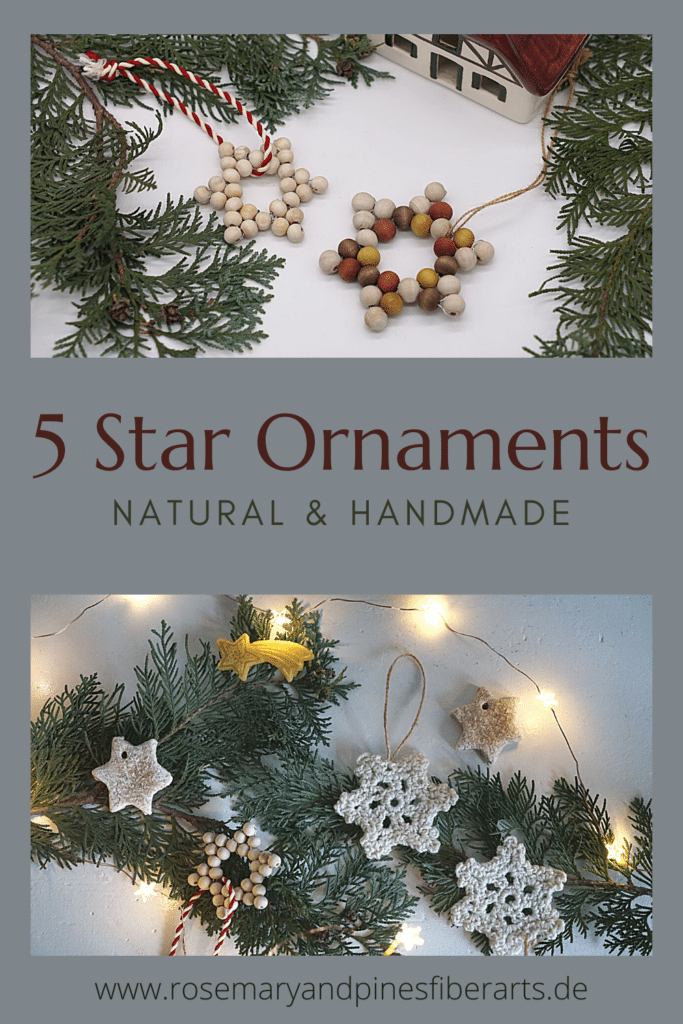 Did you find this blog post valuable or helpful? If so, you can support my website by buying me a coffee below, purchasing my knitting patterns or yarns or simply by leaving a comment. Thank you!