Hi, I'm Annika and I'm so glad you're here! I am a yarn dyeing artist, writer and educator.
I am also an avid knitter and love to create something with my hands every day.
Sustainability & a Handmade Wardrobe
Back in 2015 I started reducing the waste and ecological footprint of my family. At that time I became interested in knitting and sewing to create a handmade wardrobe. Avoiding yarns and fabric containing synthetic material (e.g. nylon, polyester) has been important to me from the start. But this proved to be a challenge with ready-made clothing and conventional yarns.
Natural Dyeing
This is why I started dyeing yarn with natural materials like plants. It became clear to me very quickly that I enjoy the process of yarn dyeing very much. I have been meticulously honing my expertise in natural dyeing since 2018. The uniqueness of the colours that botanical dyes are able to produce is still simply fascinating to me. Dyeing yarn with natural dyes is like creating a work of art that stands the test of time.
You can purchase my hand dyed yarns or learn how to dye yarns yourself!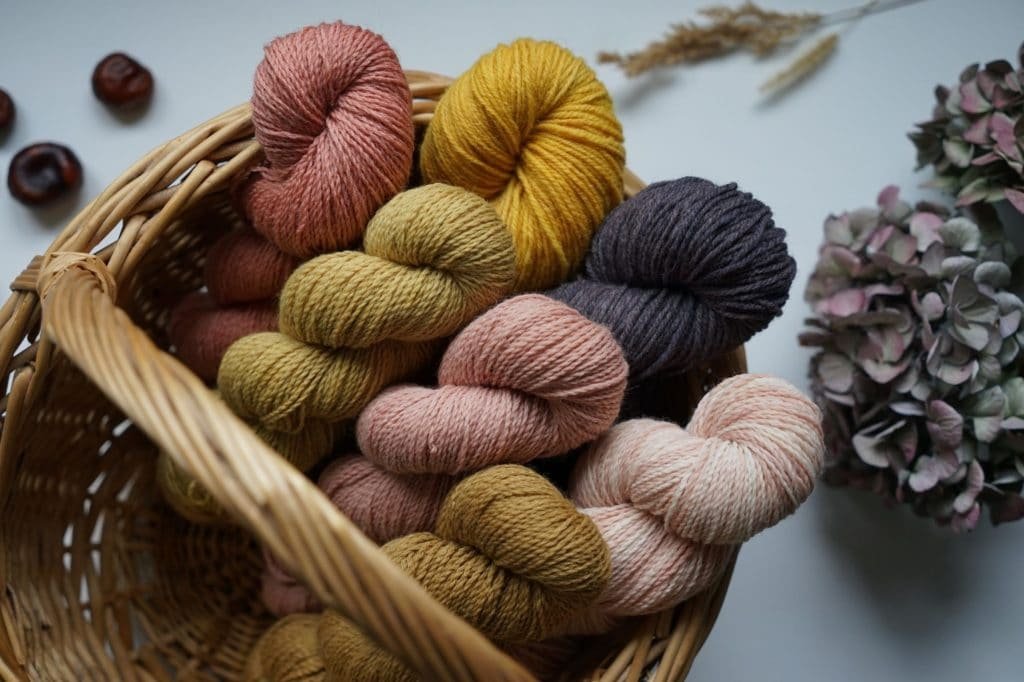 Knitwear Design
Designing knitting patterns is another interest of mine. Although it is quite different from dyeing yarn, it is just as enjoyable! After learning how to knit in primary school and starting to regularly make clothing for myself and my family in 2017, I published my first knitting pattern in 2019.
When it comes to chosing yarn for a design idea I am very careful in doing so. Since I try to avoid waste of any kind I aim to use yarn that is already in my stash whenever possible. If I don't already have a suitable yarn at home I chose a yarn (with regard to fiber content) and an indie dyer or a company that aligns with my values. My knitting patterns are available to purchase on Ravelry.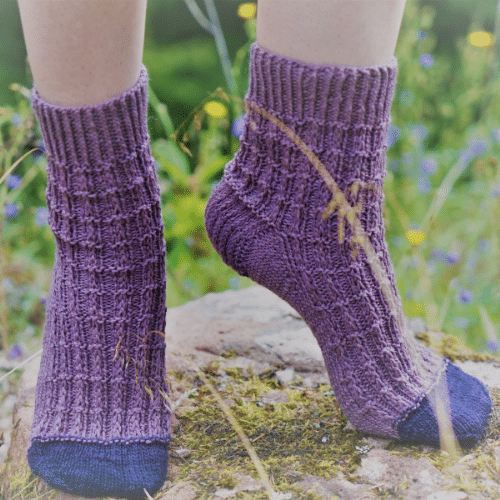 Fiber Arts
On this blog you will not only find information on my hand dyed yarns and knitwear designs. I also share all sorts of crafting projects including knitting, crocheting, sewing and embroidery. And occasionally I will also post some simple DIY home tutorials. I like to create something every day because it fulfills me and makes me happy.
Follow along for inspiration on creating a handmade wardrobe with a focus on natural materials and sustainability.
I also share information on various fiber-related crafting projects including knitting, sewing, crochet and embroidery.