Barre Socks knitting pattern, published in September 2020
You can find my knitting patterns on Ravelry and Lovecrafts. If you click on the links or on one of the pictures below, you will be directed to the knitting pattern pages where you can purchase the patterns.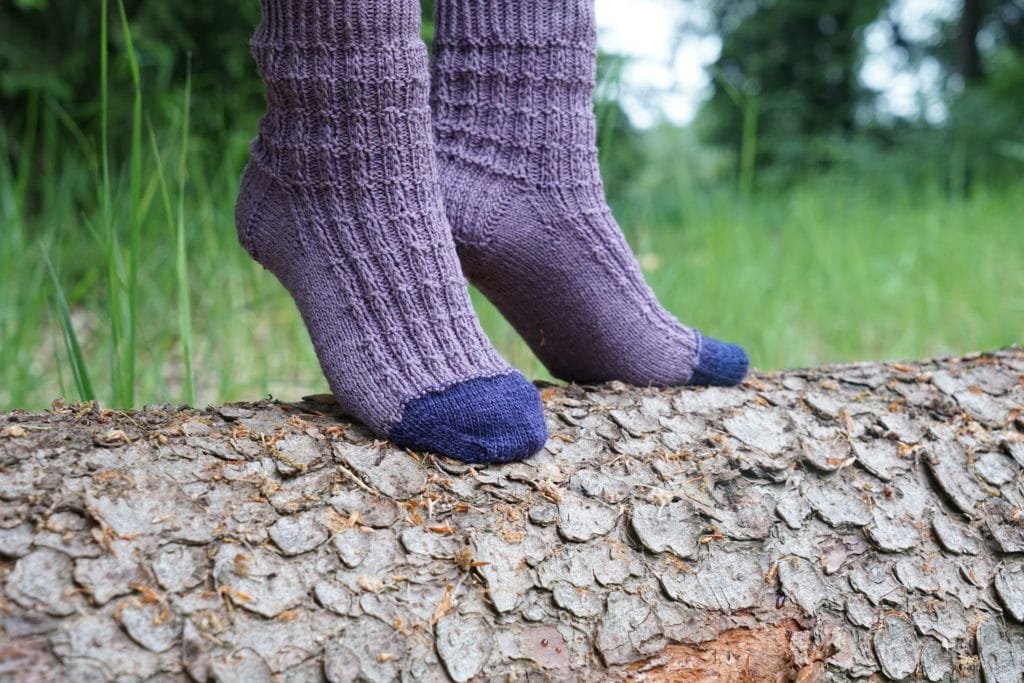 This post contains affiliate links. I may earn a small commission if you use these links, at no cost to you. And I only recommend products that I find value in myself. See my full disclosure here. Thank you for your support!
Inspiration:
A couple of months ago I started going to ballet classes. The elegant look in combination with the strict lines of the sock design reminded me of this fascinating type of dance and the barre which is an essential part of the ballet training.
Description:
This simplistic and beginner-friendly sock design is worked cuff down. The slip stitches create an elegant pattern throughout the whole sock and the rib ensures a comfortable fit. The DK weight yarn is knitted with 2.0 mm needles to create a firm and durable fabric.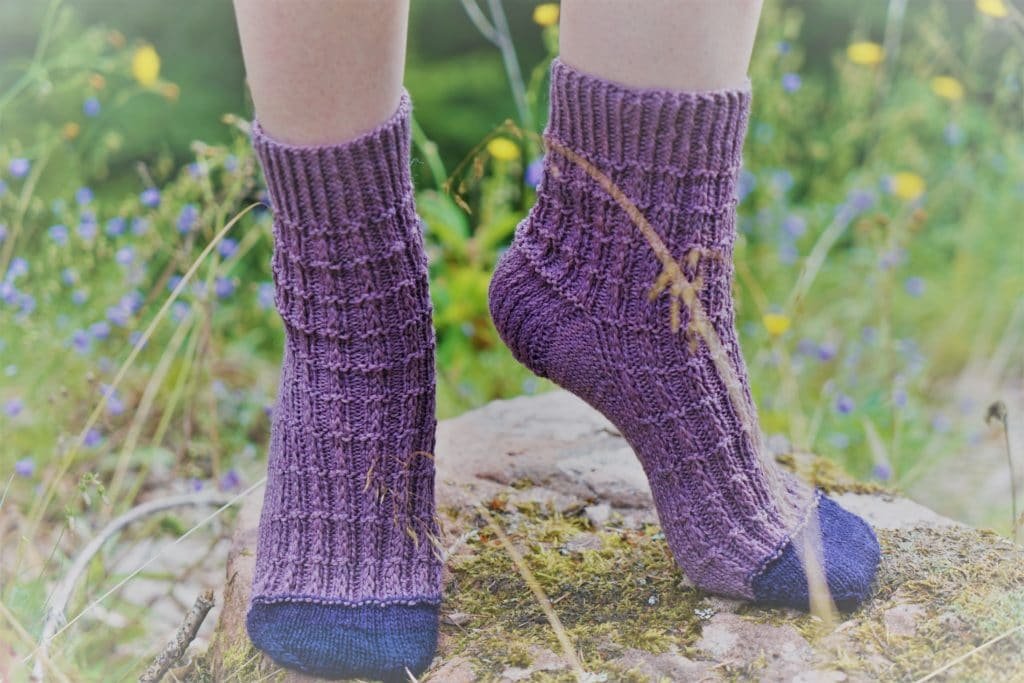 Yarn:
1 sock set of Rosemary & Pines Fiber Arts "Luster Sock DK"
100 g of main colour, colourway "Heather"
15 g of second colour, colourway "Pansy"
(100% German Merino wool, 250m/273 yards per 100g skein)
Sizes:
Adult XS, S, M, L
with an ankle width of about 6.7/7/7.5/7.9 inches or 17/18/19/20 cm (unstretched)
Due to the stretchy effect of ribbing the sock can comfortably accomodate an ankle circumference up to 9/9.5/9.8/10.2 inches or 23/24/25/26 cm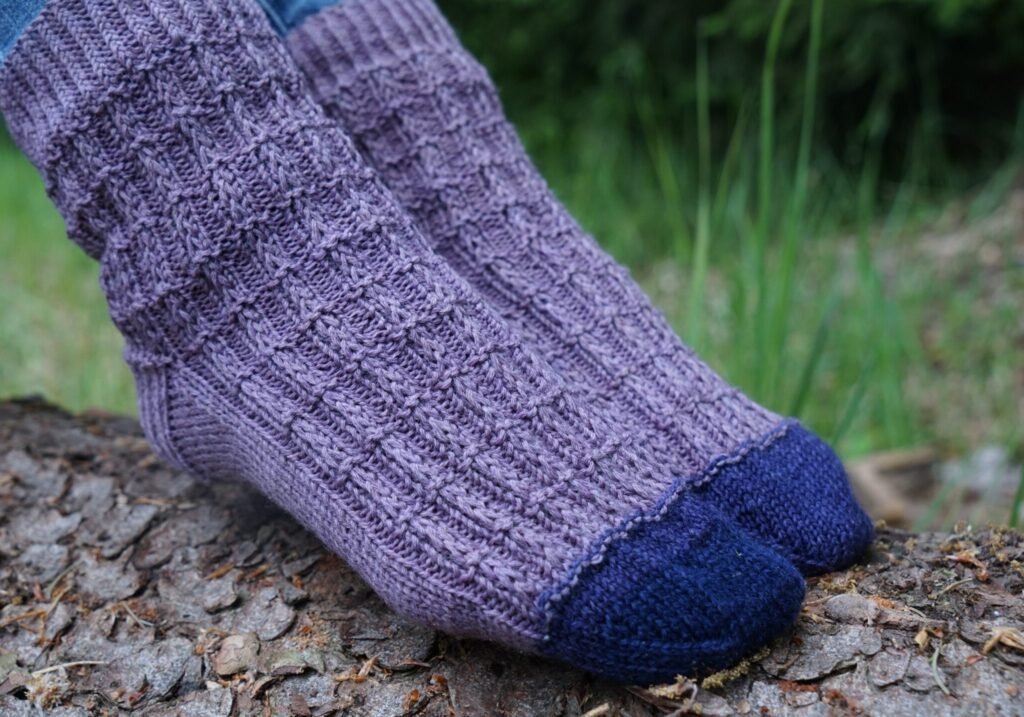 Gauge:
40 stitches x 46 rounds in pattern
30 stitches x 44 rounds in stockinette
(measured in the round over 4 inches or 10 centimeters, after blocking)
Before casting on please make sure to knit a swatch to check if your gauge is correct. If your gauge is off, consider knitting a different size or using different needles.
Pin It For Later: Barre Socks Knitting Pattern
Are you interested in more of my knitting patterns? You can find the complete overview here.