This week I want to share a sewing book recommendation with you, continuing with the topic of building a handmade wardrobe.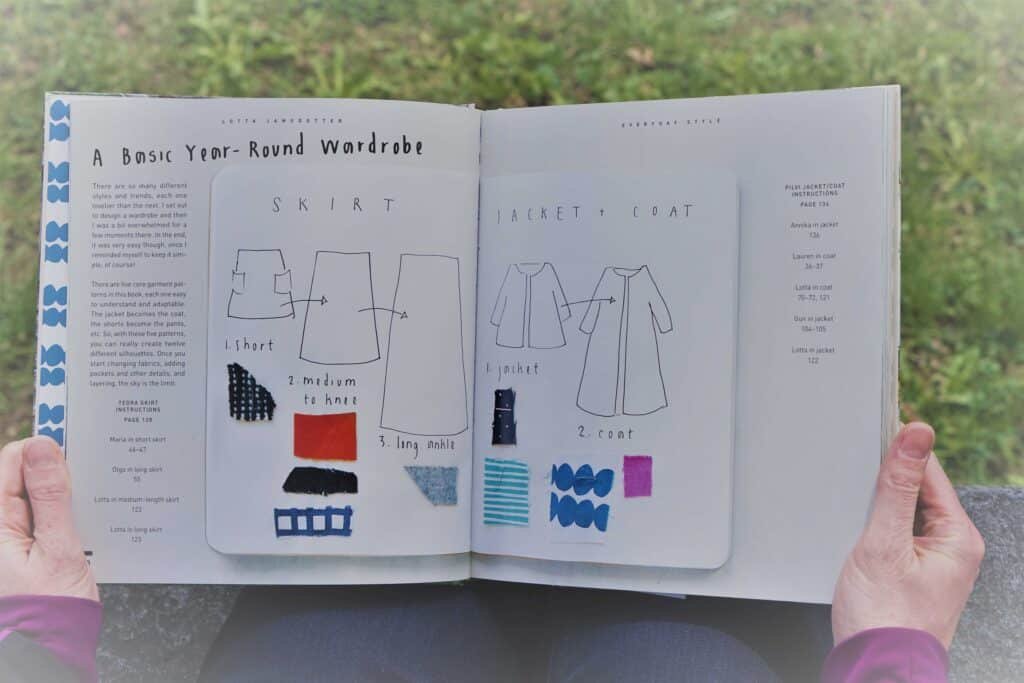 This post contains affiliate links. I may earn a small commission if you use these links, at no cost to you. As an Amazon Associate I earn from qualifying purchases. I only recommend products that I find value in myself. See my full disclosure here. Thank you for your support!
In the last blog post, I shared three of my favorite sewing patterns for tops (women) with you. You can find the blog post here. Simple tops are rather easy to sew even if you don't have a lot of experience. They are a great starting point for the creation of your own handmade wardrobe. And one of my absolute favorite top patterns is part of the book I want to talk about today.
The Esme Top
Several years ago, I saw a picture of this top on Instagram. I really liked the fit and decided to purchase the book. As of today, I have made three versions of this pattern and will definitely make more in the future. The top is called "Esme" and is part of the book Everday Style by Lotta Jansdotter. I can highly recommend the book, not only for the great Esme pattern but for the whole composition.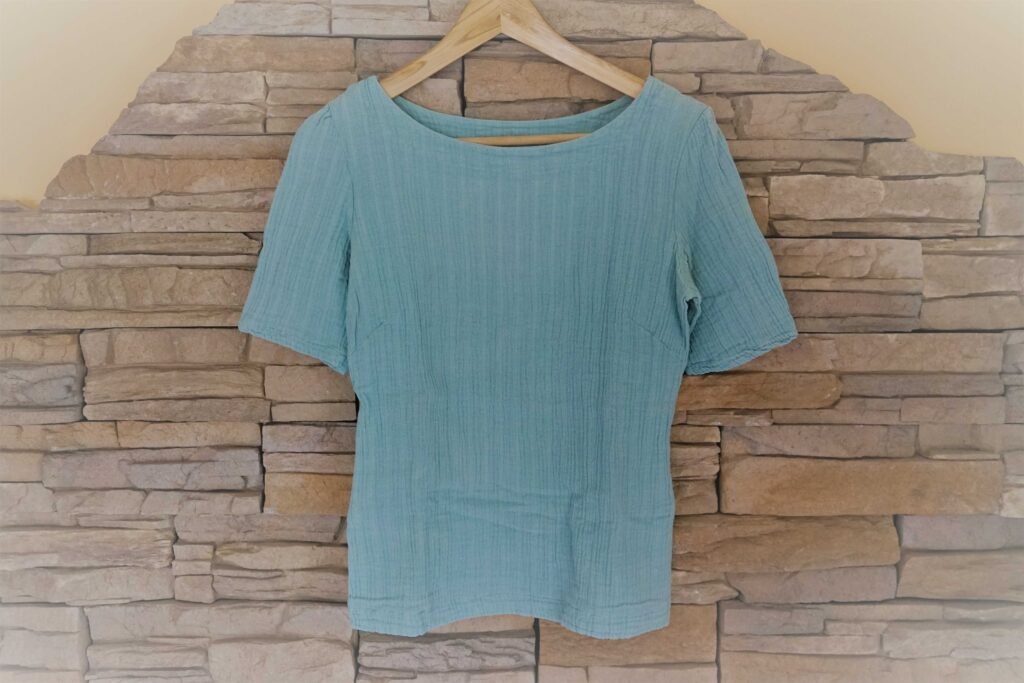 Everyday Style by Lotta Jansdotter
The book was published in 2015. It is a guide to creating a capsule wardrobe for everyday life. The author is Lotta Jansdotter, a Swedish designer that lives in the U.S..
Here is the description from the publisher: When Lotta Jansdotter steps out in one of her signature outfits, fans always ask, "Did you make that yourself?" Often the answer is, "Yes, and so can you!" With that in mind, the style icon created Lotta Jansdotter's Everyday Style, a pattern book/inspiration guide anchored by five easy, versatile sewing patterns-skirt, dress, blouse, pants/shorts, and jacket/coat-and highlighted with quick DIY accessories, including hats, bags, scarves and jewellry. Photographed over the course of a year in New York, Tennessee, India, and Sweden and organised by season, Jansdotter shares her sources of inspiration and how she and her friends mix and match her key pieces while working, playing, resting, and travelling. Lotta Jansdotter's Everyday Style brings Jansdotter's infectious and sought-after sense of style to new followers and longtime devotees alike.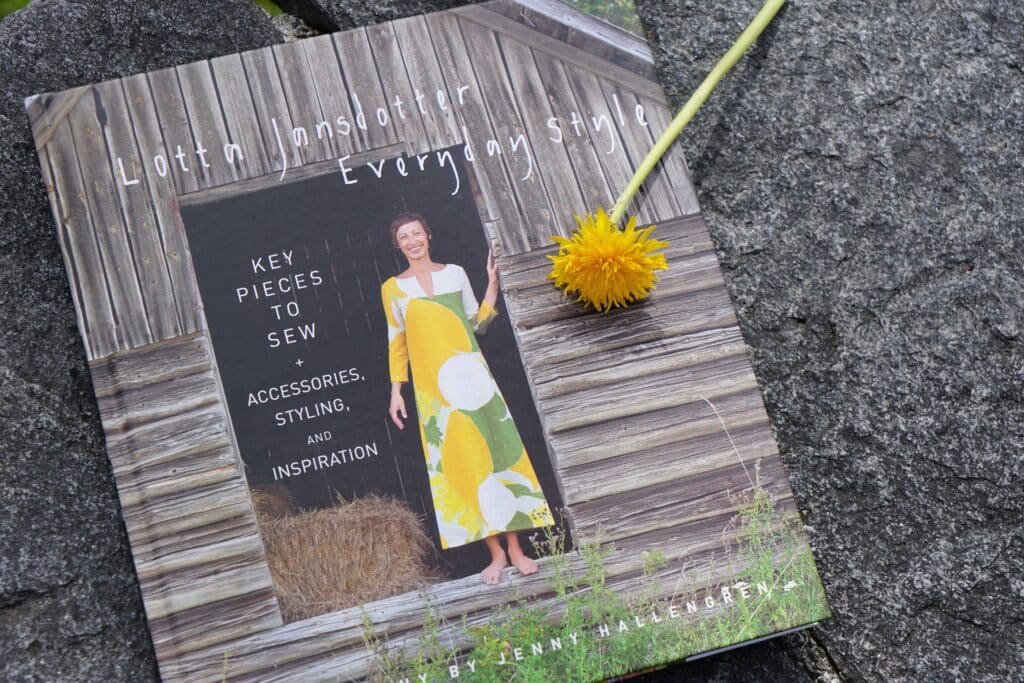 The book is a great resource if you want to create a handmade wardrobe with just a couple of simple and versatile pieces that you can mix and match. If you don't want to select individual sewing patterns from different companies for each top, skirt, dress or pair trousers you want to sew, I can highly recommend this book. It comes with several different options to adapt each pattern (different lengths, sleeve options etc). Furthermore, it is written and pieced together in a way that you get inspired simply by flipping through the pages.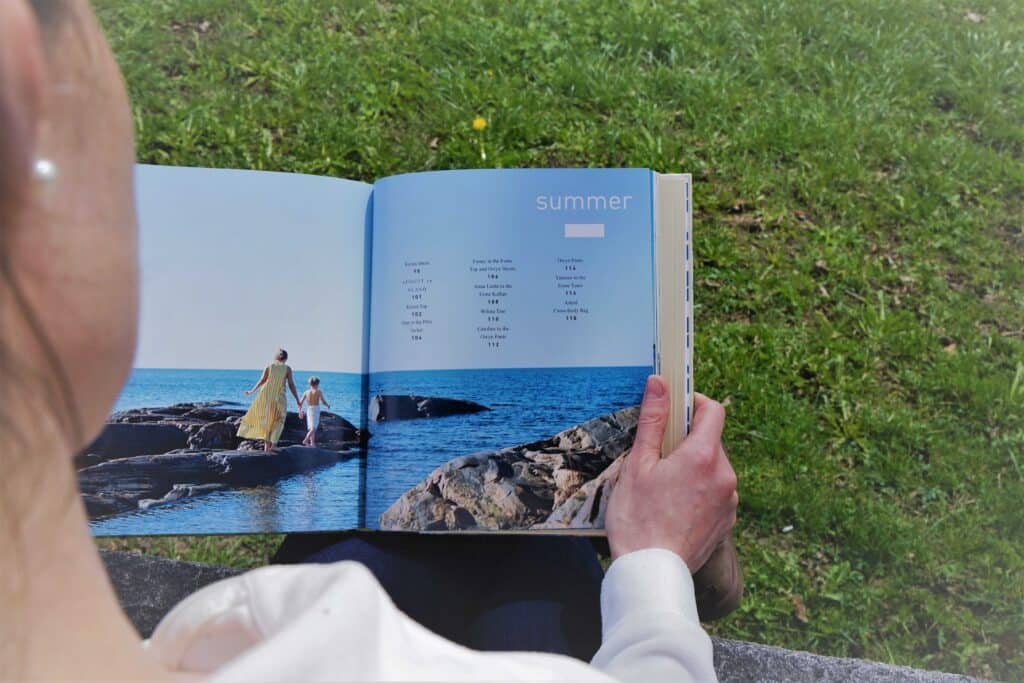 Everyday Patterns by Lotta Jansdotter
In 2022, Lotta Jansdotter wrote a sequel named Lotta Jansdotter Everyday Patterns: easy-sew pieces to mix and match. I don't own this book (yet) so I cannot share my experience with it, but here is the description:
An inspiring guide to creating a flexible, seven-piece wardrobe with modern Scandinavian elegance, from style icon Lotta Jansdotter. When Jansdotter wears one of her signature clothing looks, fans frequently ask, "Did you make that?" Lotta's answer is, "Yes, and so can you!"
With that in mind, she has created her second book of easy-to-sew pieces that can be layered to create a variety of looks. Lotta Jansdotter Everyday Patterns is all about flexible, customizable garments to wear in your nest and in your neighborhood, and easy, fun ways to alter each one as the season—or your mood—changes. The book includes sewing instruction and patterns for basic garments (skirt, shirt, shirt dress, tunic, pants, kimono jacket, and robe) and unique accessories (tote bag, double-sided scarf, bandana, and more). For each garment, Jansdotter offers ideas for trims, pockets, sleeves, and hemlines to encourage readers to personalize and add details. And once more, she includes the sources of her inspiration and how she and her friends and family wear key pieces in different variations while working, playing, resting, and traveling.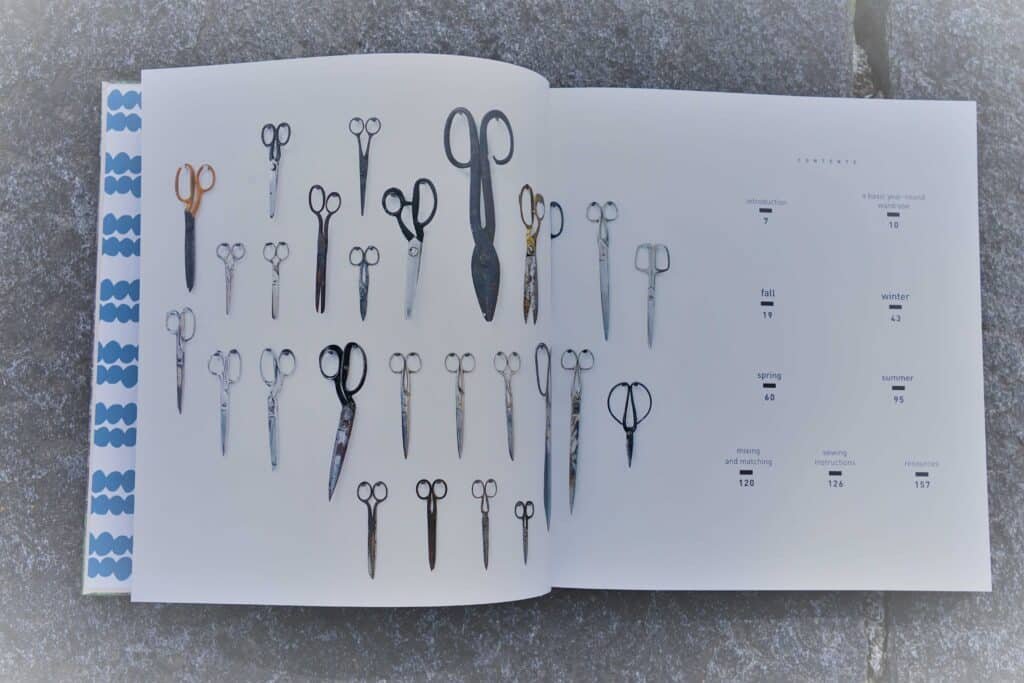 So if you are looking for even more easy to sew pieces that can easily be combined, it looks like the second book would be a great addition to the first one.
Pin It For Later: Sewing Book Recommendation (Building a Handmade Wardrobe)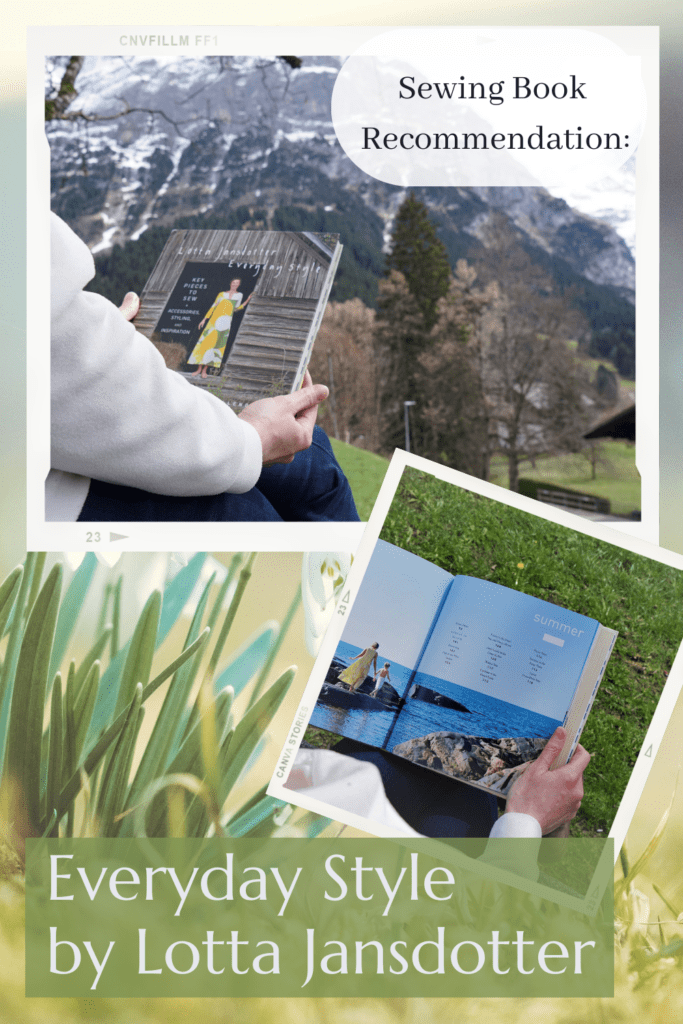 Do you already have some clothes from one of Lotta Jansdotter's patterns in your closet? What are your favorites? Or do you even have some additional sewing pattern book recommendations? Come share in the comments below!
Did you find this blog post valuable or helpful? If so, you can support my website by buying me a coffee below, purchasing my knitting patterns or yarns or simply by leaving a comment. Thank you!