German sheep breeds are not as popular or numerous as sheep breeds from other countries. There are only eleven breeds originating in Germany. For example, in England, on the other hand, there are 37 native sheep breeds.
Therefore, I want to highlight those old German sheep breeds. And to kick off this series, we will first have a closer look at the Coburger Fuchsschaf (Coburg Fox Sheep).
German Sheep Breeds and their Wool
There are currently about 1.48 million sheep and 50 different sheep breeds in Germany. Most of them are bred for meat or are used for landscape preservation purposes. Due to the climatic conditions in Germany, the wool from German sheep is not as soft as wool from sheep in warmer regions of the world. It has more of a rustic character which makes it warm and durable and ideal for outerwear.
Personally, I knit a lot with yarn from German sheep and have grown accustomed to those more robust yarns. I really like the texture and warmth they have to offer.
In my Etsy shop, I exclusively offer wool from German sheep. Above all, sustainability has been the main aspect for this decision. Using local wool gives me the opportunity to avoid transporting over long distances. Therefore, the wool is not only sourced but also spun – and of course, naturally dyed by myself – here in Germany. It is also a way for me to promote and support the local wool industry. If you are interested in more details, you can read all about my yarns here and here.
The Coburger Fuchsschaf
The Coburger Fuchsschaf (also known as Coburg Fox Sheep) is a domestic breed from Germany. The wool has a characteristic reddish brown to light golden color.
Up until the early 20th century, the breed was abundant. However, after World War II and changed performance claims, it was nearly extinct. Thereupon, Otto Stritzel, a breeder and weaver, publicized the favorable characteristics of the Coburger Fuchsschaf. This ensured the survival of the breed and fostered a growing popularity. Subsequently, the breed was officially recognized in 1996. Today, Coburg Fox Sheep are mainly used for landscape preservation purposes. They are also bred for meat. Although the number of Coburger Fuchs sheep has increased considerably in the past years, it is still on the list of endangered sheep breeds.
The Coburger Fuchsschaf is robust and prolific. Therefore, its longevity, hardiness and non-pickiness with regard to food make it an ideal choice for keeping on fallow land and rough ranges.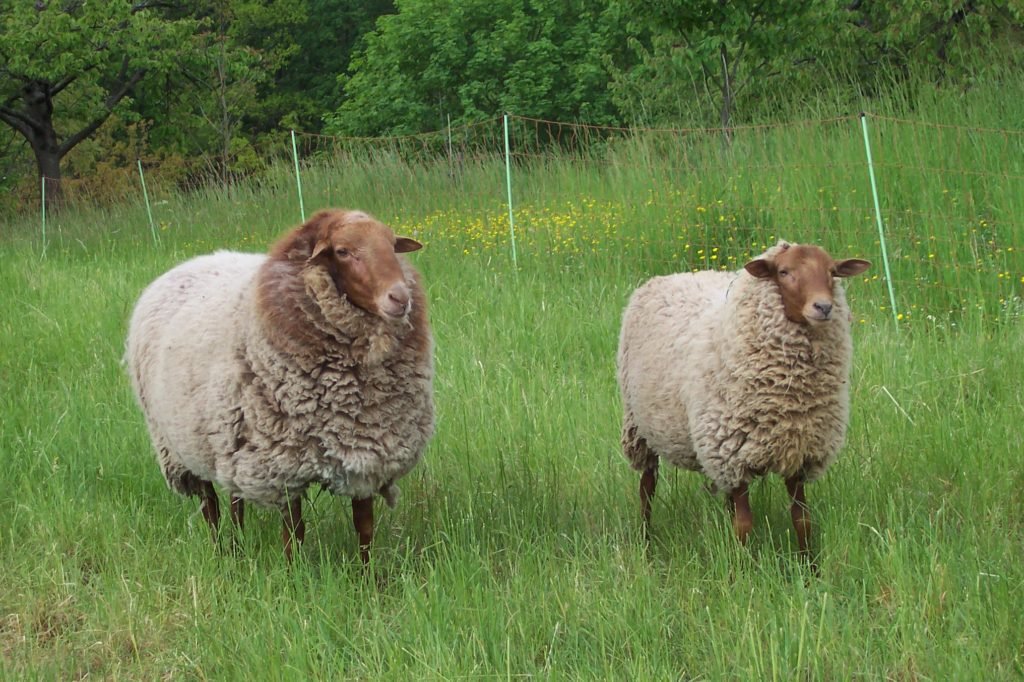 Characteristics:
Many animals have a dorsal stripe
Both sexes are polled (hornless)
Unicolored (brown to golden) with a red head
Legs are free of wool
Ears are broad and long
Head is noble looking with a slight Roman nose profile
On average, ewes have 2 lambs per litter
It is possible to breed them three times in two years
Rams produce 4 to 5 kg (8.8 to 11.0 lb) and ewes produce 3 to 4 kg (6.6 to 8.8 lb) of wool yearly
Coburger Fuchsschaf Wool
The specialty of the Coburger Fuchsschaf is its long wool. Lambs are born with a dark red-brown fleece that gets lighter when they grow up. The resulting so-called Golden Fleece contains dark kempy hair, which impart an appealing golden color contrast in the yarn. The yarn is truly beautiful and unique. It has a micron count between 33 and 36 micron.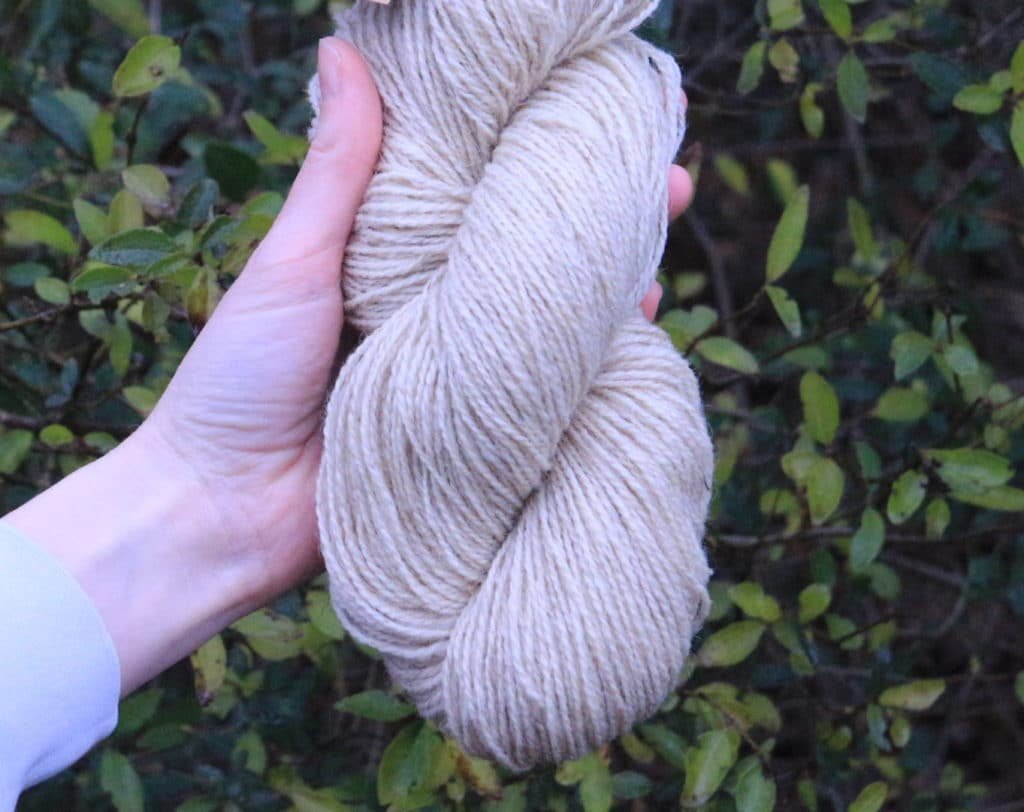 In general, the micron count specifies the diameter of the wool fiber and its softness. In short, the lower the number, the finer the fiber. Coburger Fuchsschaf wool has a rather high micron count which makes it a rustic fiber. It is suitable not only for knitting outerwear but can also be used for spinning, weaving and felting.
Rosemary & Pines Fiber Arts Coburg Fox Yarn
Coburger Fuchsschaf is one of the sheep breeds I offer in my Etsy shop. Here are the characteristics of my yarn base:
100% organic Coburg Fox wool
sourced, spun and handdyed with natural dyes in Germany
non-superwash, plastic and mulesing free
300 m (328 yards) per 100 g (3,5 oz)
2ply
recommended needle size 2,5 – 3,5 mm (US size 1 – 4)
The fiber is woolen spun which produces a lofty, airy yarn. As a result, the knitted fabric has a remarkable warmth and lightness to it. It is suitable for knitting cozy accessories and garments.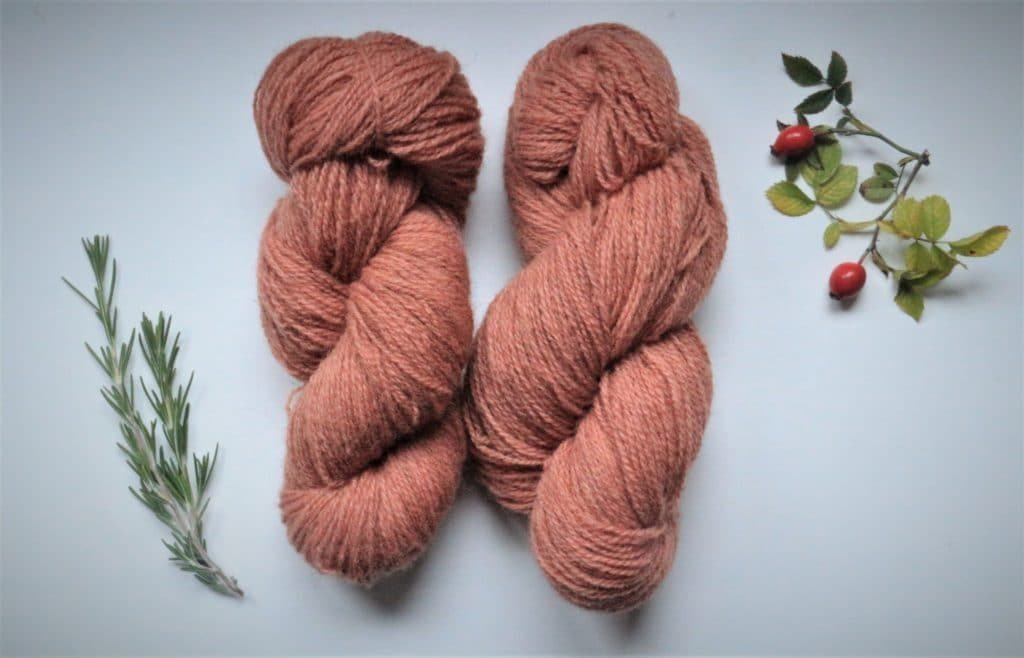 I hope you enjoyed the overview of this old German landsheep breed. Learning about the sheep breeds that originate in your home country and trying out yarns from less popular breeds can be such an interesting experience. The Food and Agriculture Organization of the United Nations offers a breed data base where you can search for country and species, in case you want to give it a try:
http://www.fao.org/dad-is/browse-by-country-and-species/en/
Let me know about your thoughts and experiences in the comments!
Pin It For Later: Coburg Fox Sheep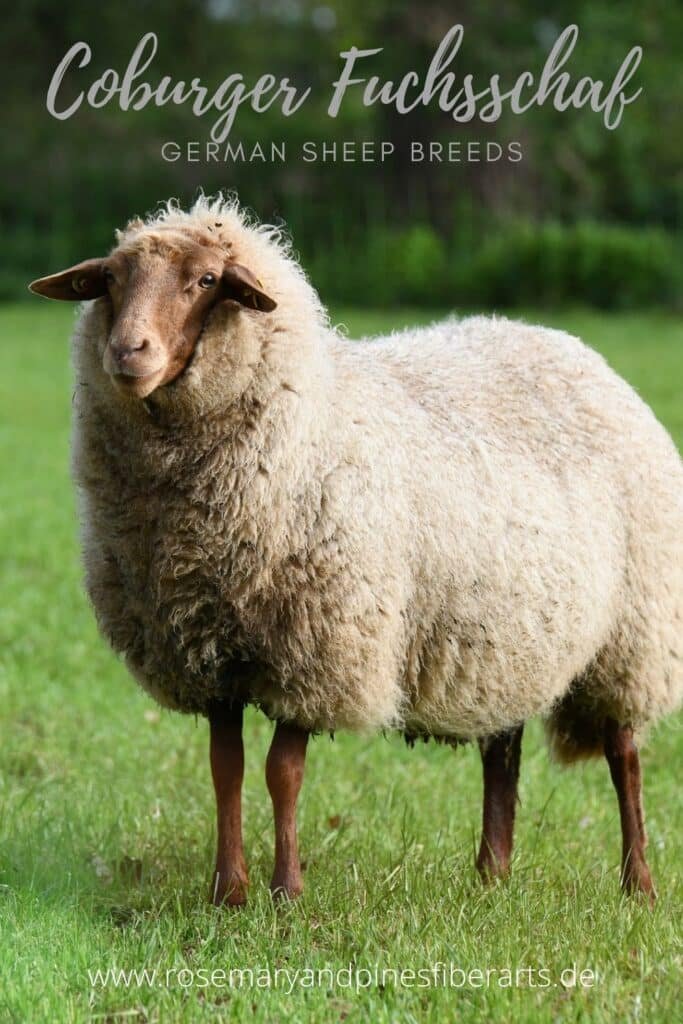 References & Further Reading:
Unfortunately, most of these sites are only available in German.
https://www.destatis.de/DE/Themen/Branchen-Unternehmen/Landwirtschaft-Forstwirtschaft-Fischerei/Tiere-Tierische-Erzeugung/schafe.html
https://www.praxis-agrar.de/tier/schafe-und-ziegen/schafhaltung-in-deutschland/
https://web.archive.org/web/20100606050432/http://www.ansi.okstate.edu/breeds/sheep/coburgerfuchsschaf/index.htm
https://www.agfuchsschaf.de/historie
https://www.g-e-h.de/index.php/rassebeschreibungen/72-rassebeschreibungen-schafe/96-coburger-fuchsschaf
Did you find this blog post valuable or helpful? If so, you can support my website by buying me a coffee below, purchasing my knitting patterns or yarns or simply by leaving a comment. Thank you!