With Easter coming up shortly, I figured it is about time for a hand painted watercolor Easter eggs tutorial. When it comes to decorating in general, I am always looking for simple, natural ideas to make our house feel seasonally appropriate with just a few touches. Ideally, these decorations can be reused for several years. And I especially enjoy making decorations together with my children. The hand painted eggs that I am about to show you tick all the boxes. As an added bonus, they look rather elaborate, in my opinion, but are actually very easy to make. You certainly don't have to be an experienced painter to create some beautiful hand painted Easter eggs.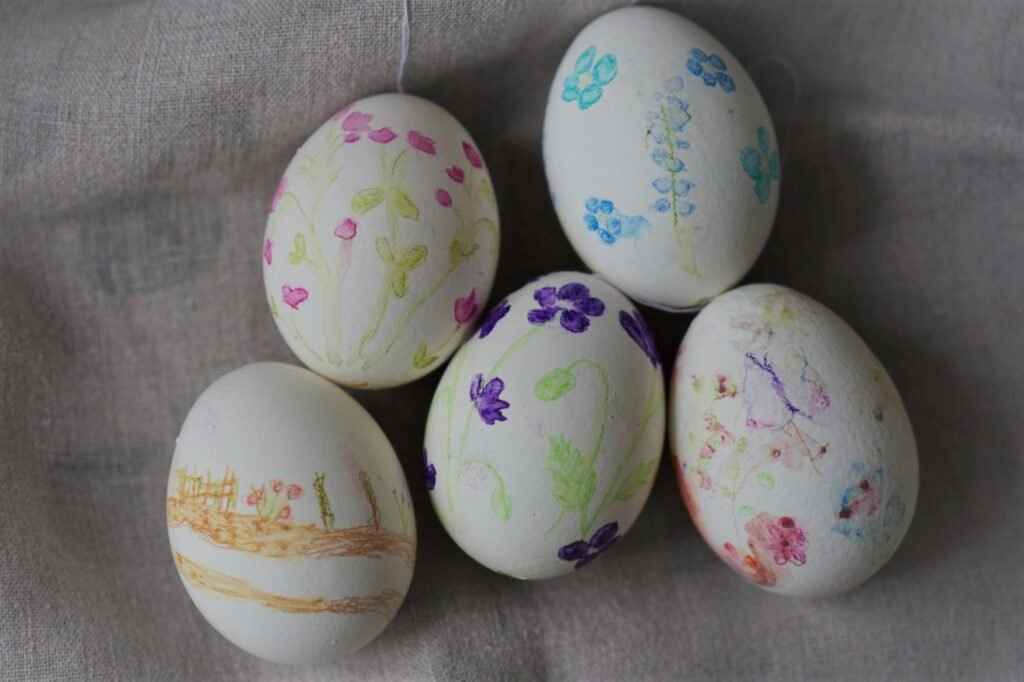 This post contains affiliate links. I may earn a small commission if you use these links, at no cost to you.As an Amazon Associate I earn from qualifying purchases. I only recommend products that I find value in myself. See my full disclosure here. Thank you for your support!
List of Materials
To blow out the eggs, I highly recommend using an egg blower. It will make the process a lot easier and faster.
The beauty of these hand painter Easter eggs is the fact that, although they look like they were painted with watercolors, the actual method used is a lot easier. All you need are some special crayons. My girls own a lot of pencils from Faber Castell for their daily drawing endeavors. Faber Castell is a more than 250 years old German company which produces pens, pencils and other office supplies. And they offer a variety of crayons that can be used for "normal" painting as well as turning the picture into an aquarelle by adding water to the painting. For this tutorial, we used a couple of pencils from their Albrecht Dürer line. But you can also use the pencils from their Colour Grip line which we own as well.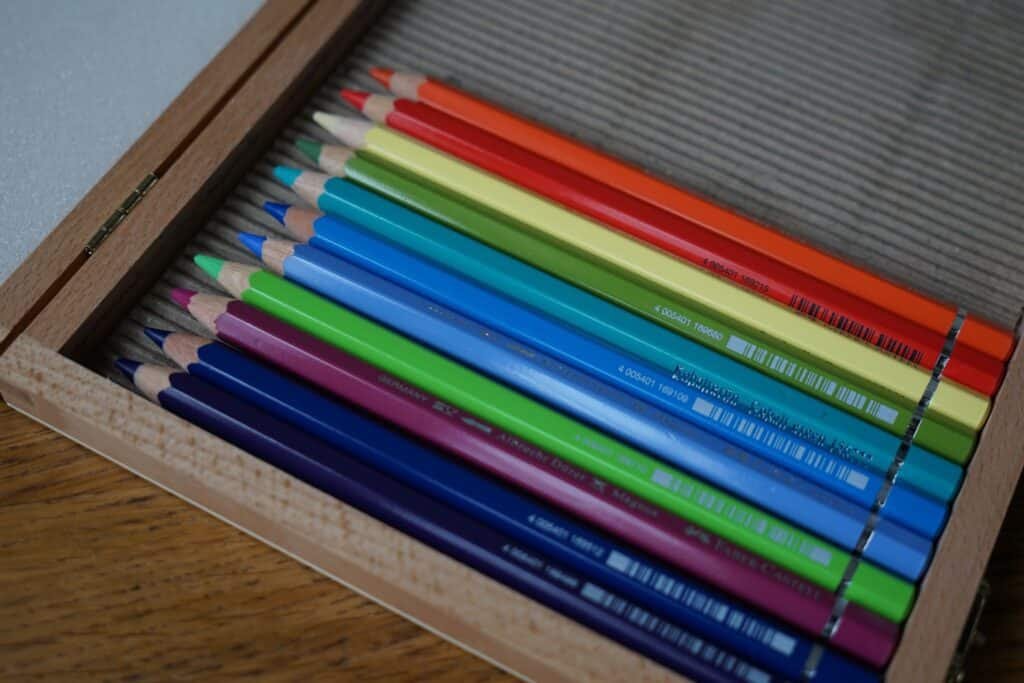 You can use any paintbrush you have on hand. If you have a more delicate design, it is best to use a small brush in order to be able to apply only small amounts of water.
All you need is some tap water in a small cup or bowl.
String and Match (optional)
If you plan to hang up the eggs on some branches, like I did, you will need some kind of string or thread. I usually simply use a sewing thread I have on hand. A small piece of match is used to secure the thread inside the egg.
Hand Painted Watercolor Easter Eggs Tutorial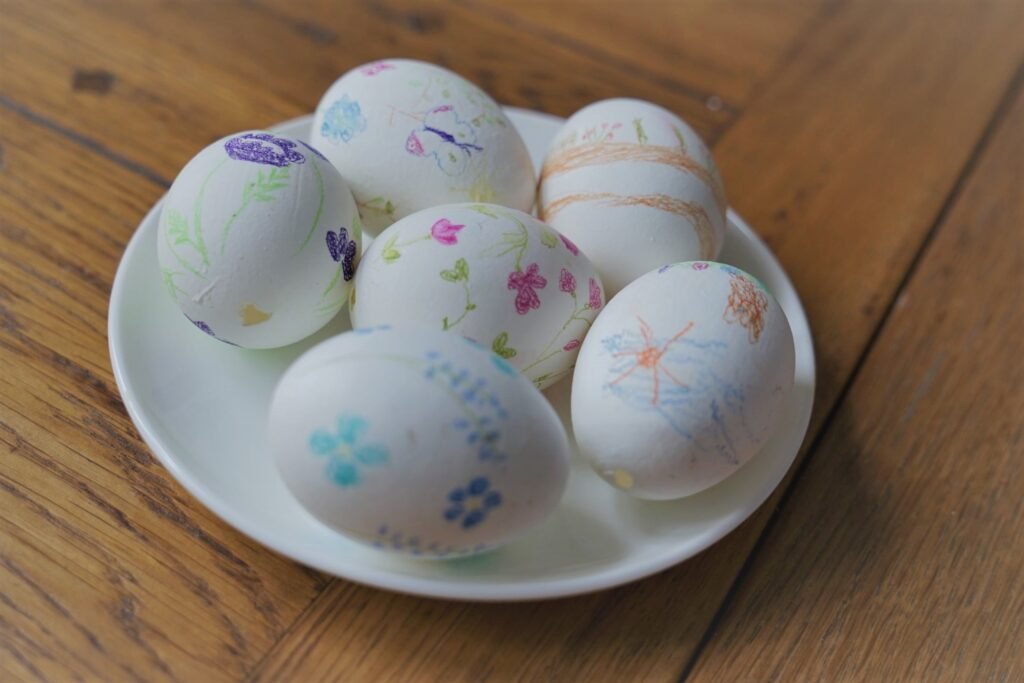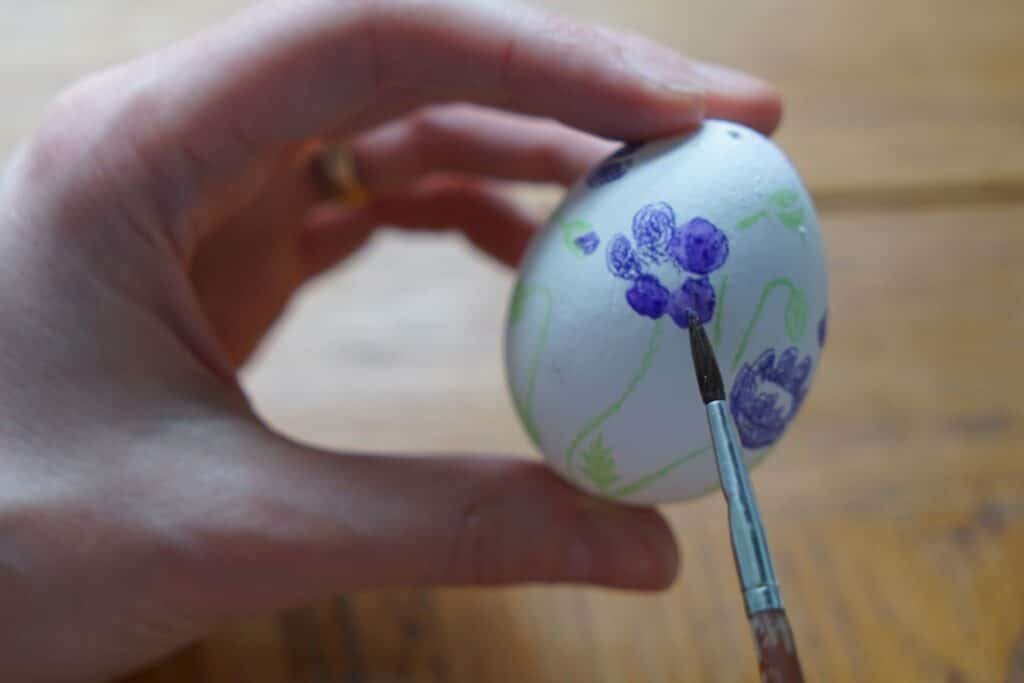 Blow out as many eggs as you want to paint. To be sure that they are cleaned off inside, I usually put the blown out eggs in boiling water for about ten minutes. Let them dry completely and remove all of the water inside by tapping the egg lightly on a towel.
Draw your design on the egg using a watercolor pencil. You can draw whatever design you want, I chose to draw different flowers. If you need some inspiration, I have created a Pinterest board with watercolor motif ideas. You can find it here.
Take your paintbrush and wet it gently. Moisten your painting and watch it transform into an aquarelle. Be careful to only use a very small amount of water. Otherwise the colors might run into each other. Apply the water to one color at a time, cleaning the paintbrush in between colors.
Let the painting dry fully.
Thread a string or thread through the egg. Secure the thread inside the egg by using a small piece of a match, for example.
Hang the eggs up and enjoy!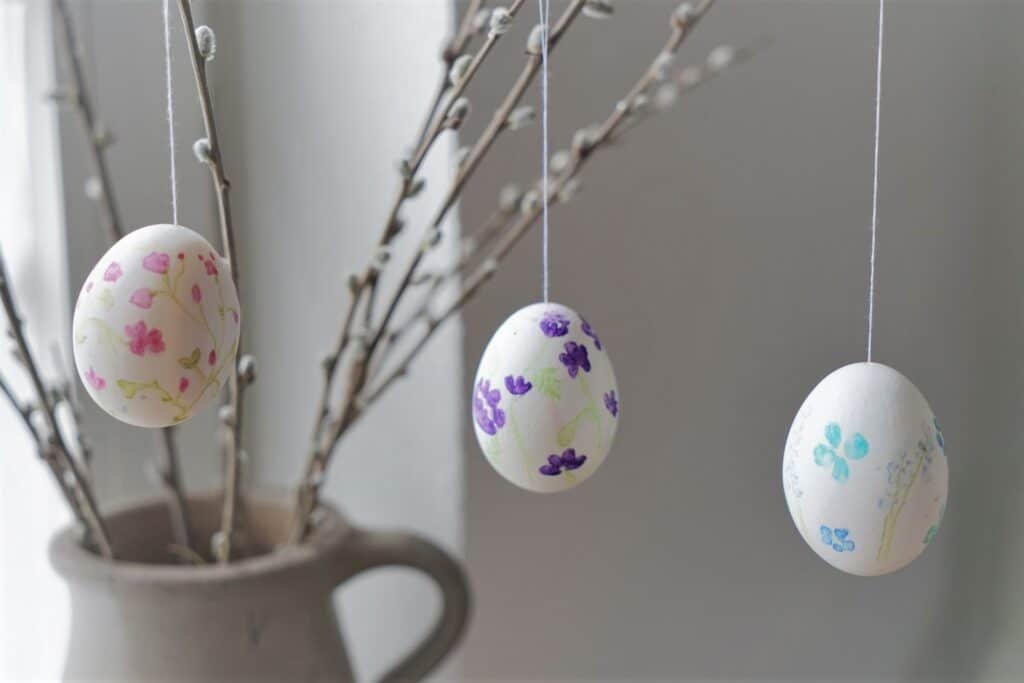 If you are looking for some more Easter egg painting ideas, I wrote a post about how to use natural dyes for dyeing Easter eggs. You can find it here. I also have a tutorial for a simple spring wreath containing a hand painted Easter egg which you can find here.
How do you like to decorate for spring and/or Easter? Come share in the comments below!
Pin It For Later: Hand Painted Watercolor Easter Eggs Tutorial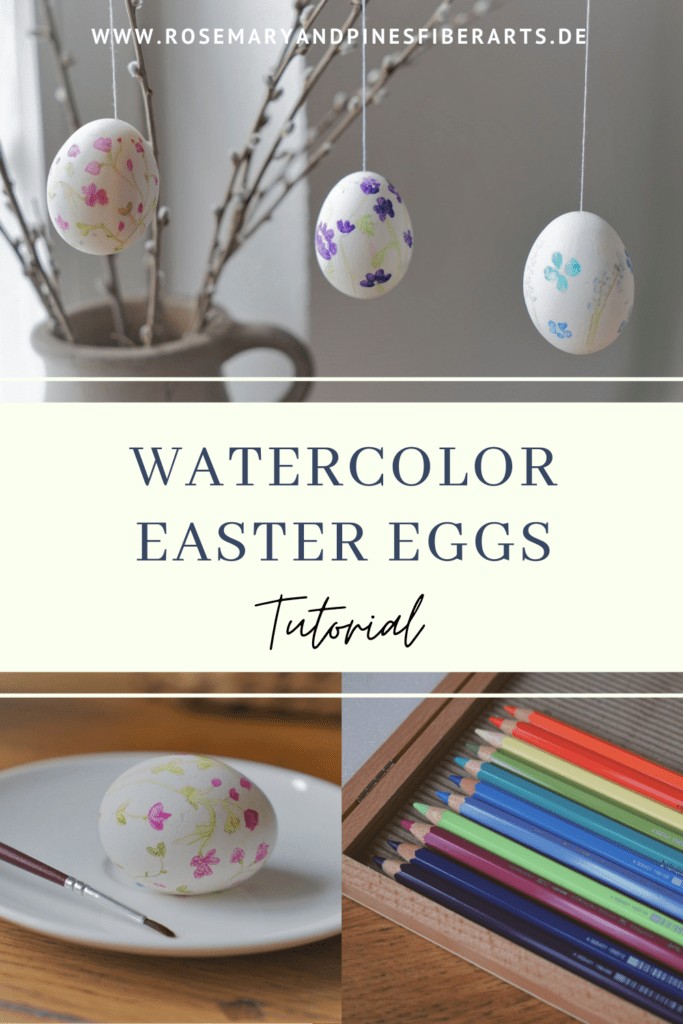 Did you find this blog post valuable or helpful? If so, you can support my website by buying me a coffee below, purchasing my knitting patterns or yarns or simply by leaving a comment. Thank you!