Today I want to show you how to make a fragrant wreath using plants from your garden.
This is a quick and simple project that allows you to use whatever herbs or other scented plants you currently have growing in your garden. For my version, I incorporated lavender, rosemary, lemon verbena, tarragon and oregano.
This post contains affiliate links. I may earn a small commission if you use these links, at no cost to you. As an Amazon Associate I earn from qualifying purchases. I only recommend products that I find value in myself. See my full disclosure here. Thank you for your support!
Materials You Need To Make A Fragrant Wreath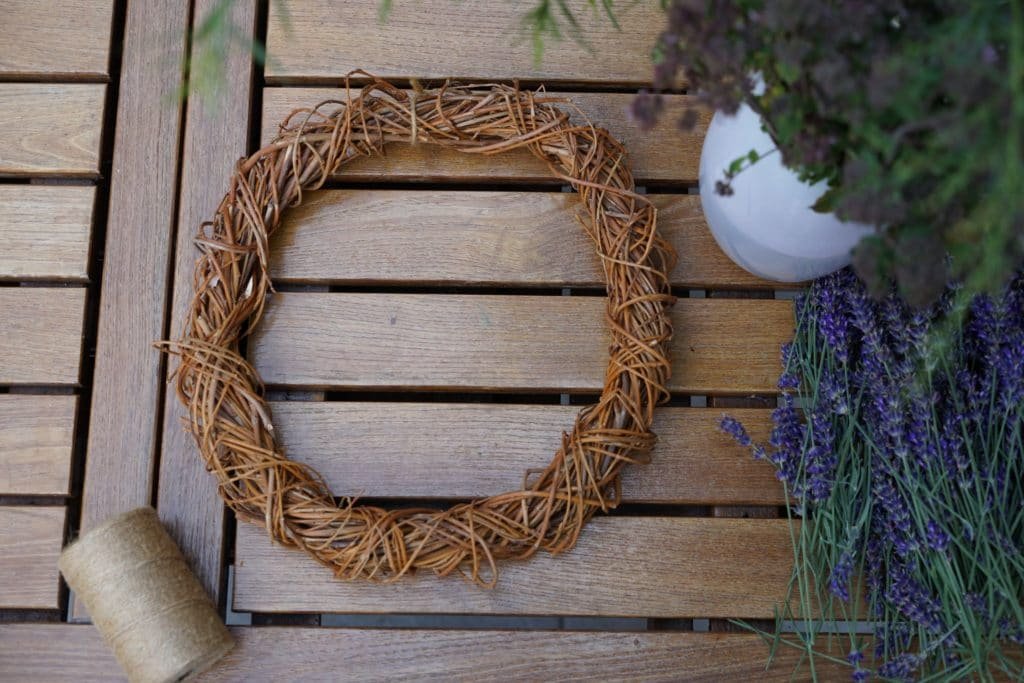 I have used a willow wreath base that I made myself last year. But you can also use a store-bought wreath base. You can find wreaths made from bamboo, willow or straw in many different sizes. Here are some examples.
For my wreath version, I focused on scented herbs that are currently growing in my garden. I picked lavender, rosemary, oregano, tarragon and lemon verbena. Some of these plants look better dried up than others, though. For example, I chose lemon verbena due to its amazing fresh, citrus-y scent. However the leaves rolled up very quickly. If this is something that bothers you, I recommend choosing plants not only because of their scent but also consider how well they dry up. I have listed some plants that are suitable for drying below.
I always use a jute twine to secure the plants on the wreath. A florist wire would also be an option.
You can add a ribbon to the wreath if you like. For my version, I simply added an additional string of jute and tied it together to hang it up on the armoire.
On the picture below, you can see how a wreath with a ribbon could look. I made this wreath completely out of rosemary without an additional wreath base. Since I made the wreath around Christmas time last year I added a red gingham bow to add a festive touch.
Instructions On How To Make A Fragrant Wreath
The process itself is rather simple. You start with taking a small bundle of branches and cut most of the stems off. Then you place the bundle on the wreath, spread the plants evenly and tie a piece of jute around them. Secure the jute by making a knot.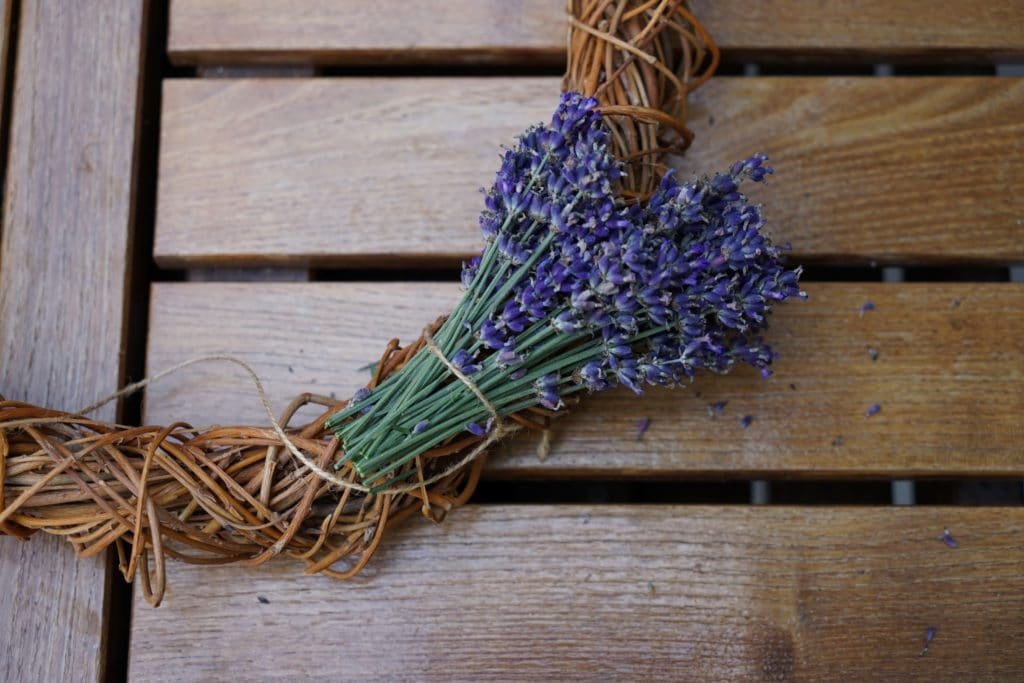 Going clockwise, place another small bundle of plants on the wreath, overlapping with the stems of the first bundle. Tie the jute string around it to secure it.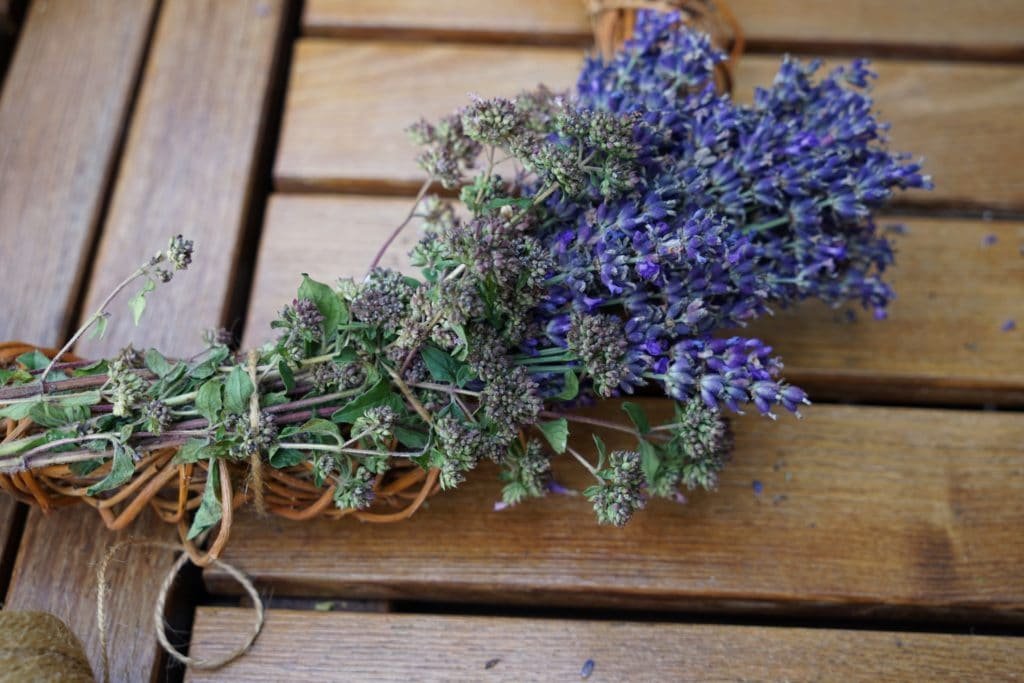 Repeat these steps over and over until you reach your starting point. Carefully tuck the stems of the last bundle under the first bundle. Tie the jute string into a knot.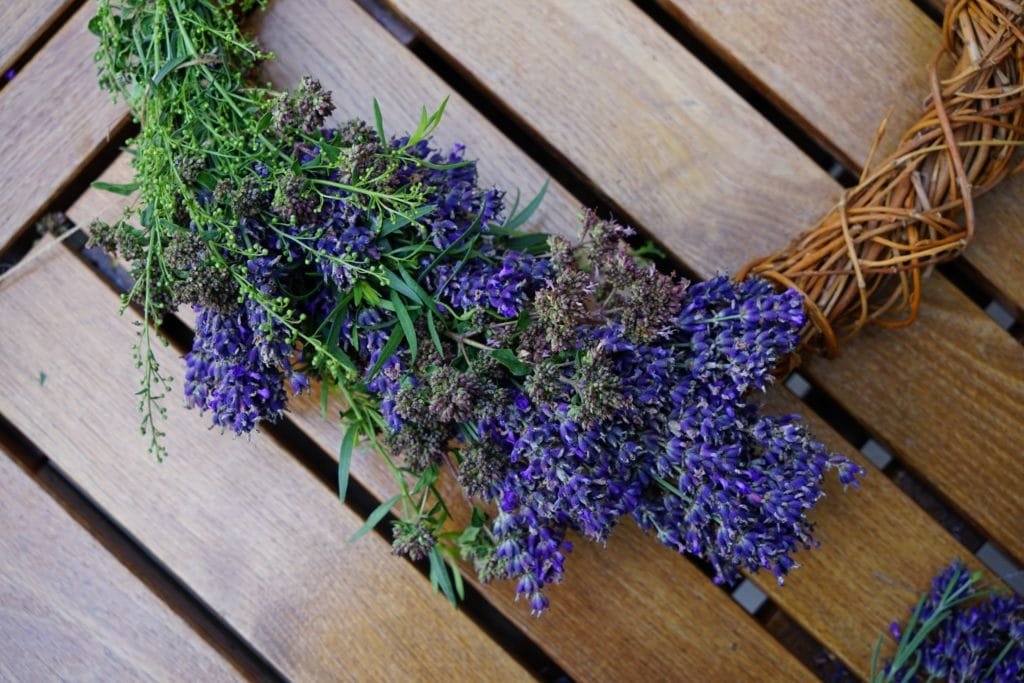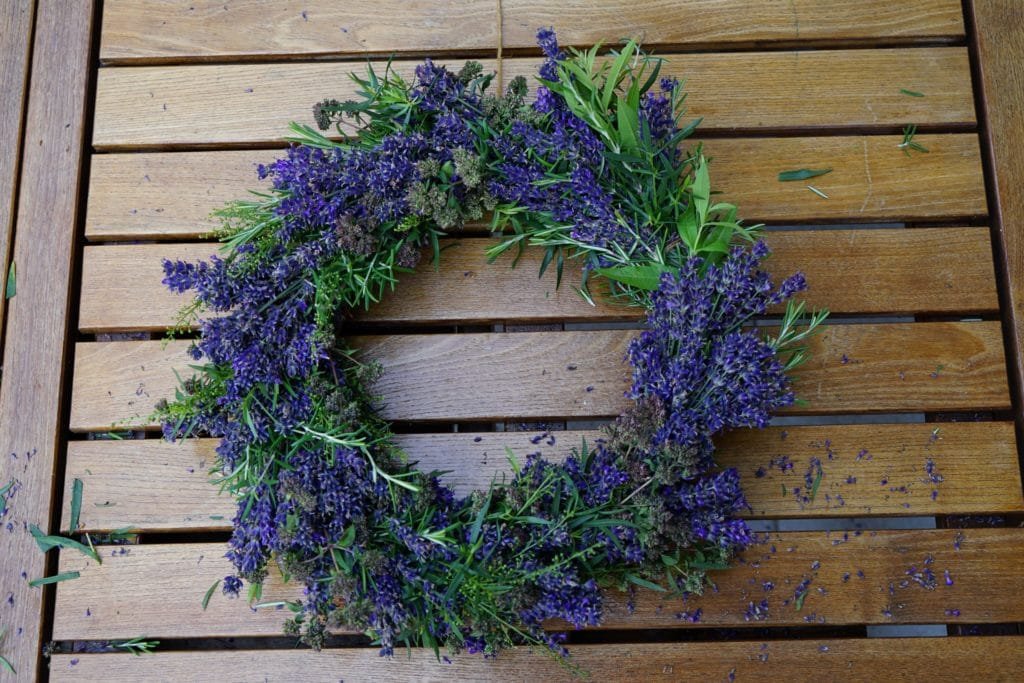 Tips on Making A Wreath
To keep the wreath looking fresh as long as possible, cut the plants early in the morning. Put them in a vase filled with water until you are ready to use them.
Suitable Flowers For Drying
If you would like to know which flowers are suitable for drying, here are some examples:
Amaranth
Baby's Breath
Eucalyptus
Gomphrena
Herbs
Hydrangea
Lavender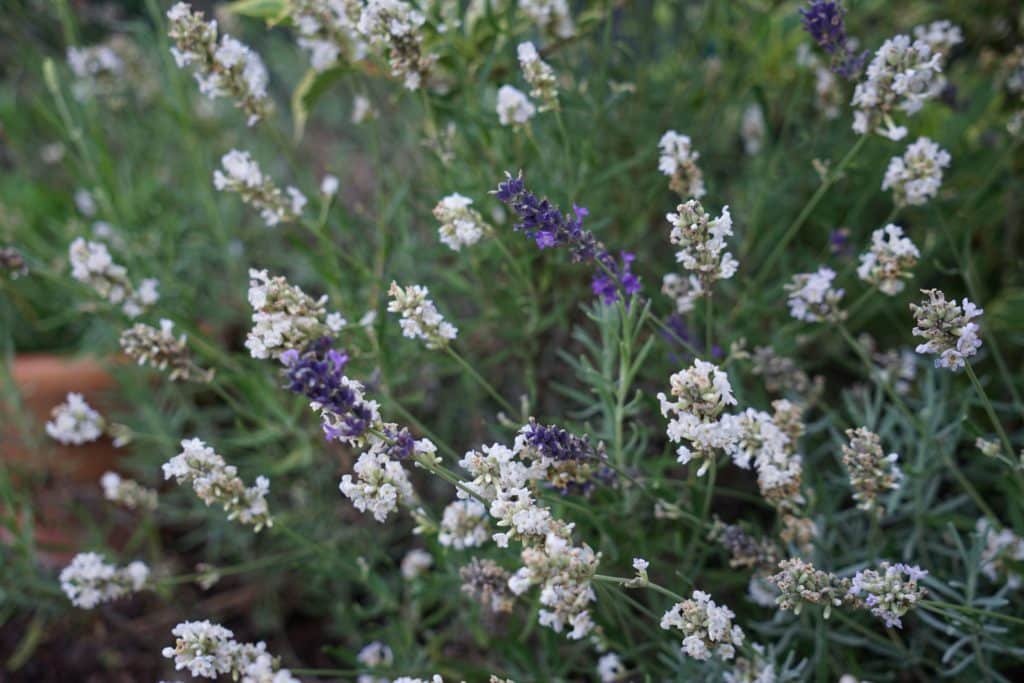 Pincushion Flower
Roses
Salvia
Thistle
Alternative Options For Creating A Wreath
There are a lot of gorgeous wreaths on Pinterest if you need some more inspiration. For example, I think that these half hoop wreaths look very pretty as well.
And if you don't want to make your own, there are lots and lots of gorgeous dried flower wreaths available on Etsy.
Pin It For Later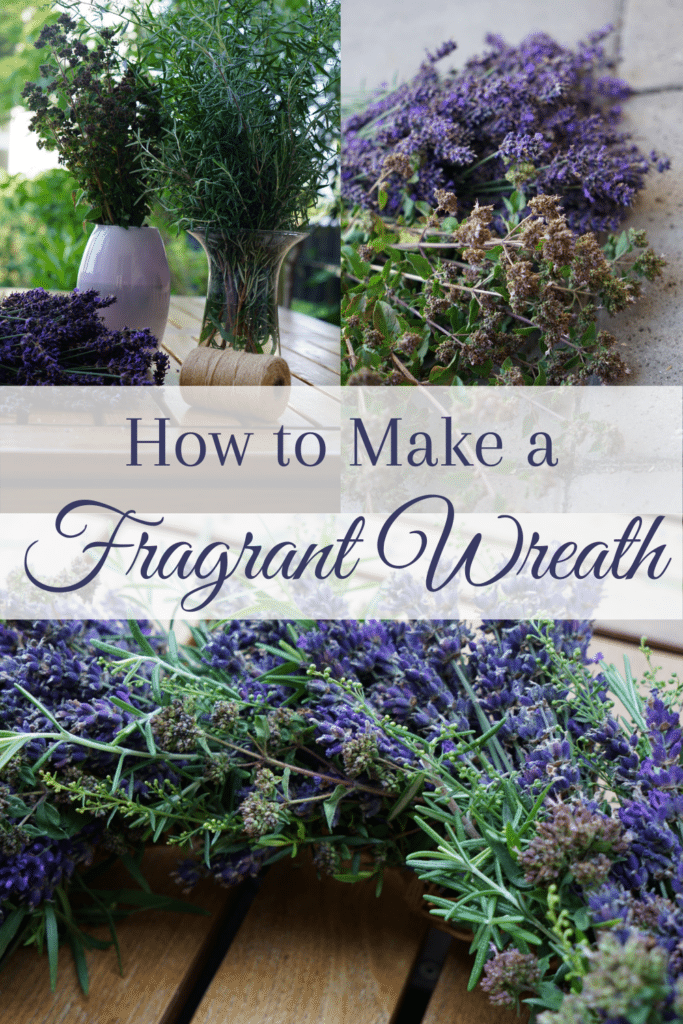 If you would like some more inspiration on simple projects for your home using natural materials, check out the DIY home projects category of my blog.
Did you find this blog post valuable or helpful? If so, you can support my website by buying me a coffee below, purchasing my knitting patterns or yarns or simply by leaving a comment. Thank you!