Are you looking for handmade gift ideas? Today I want to share my favourite knitted and crocheted Christmas gifts pattern suggestions with you.
They are simple to make, customizable and unisex. So whether you are looking for a gift for your mother, boyfriend or grandparents, there is a gift idea for everyone. And except for one of them, they are available for free! Without further ado, here are my seven knitted & crocheted Christmas gifts pattern suggestions.
#1 Hat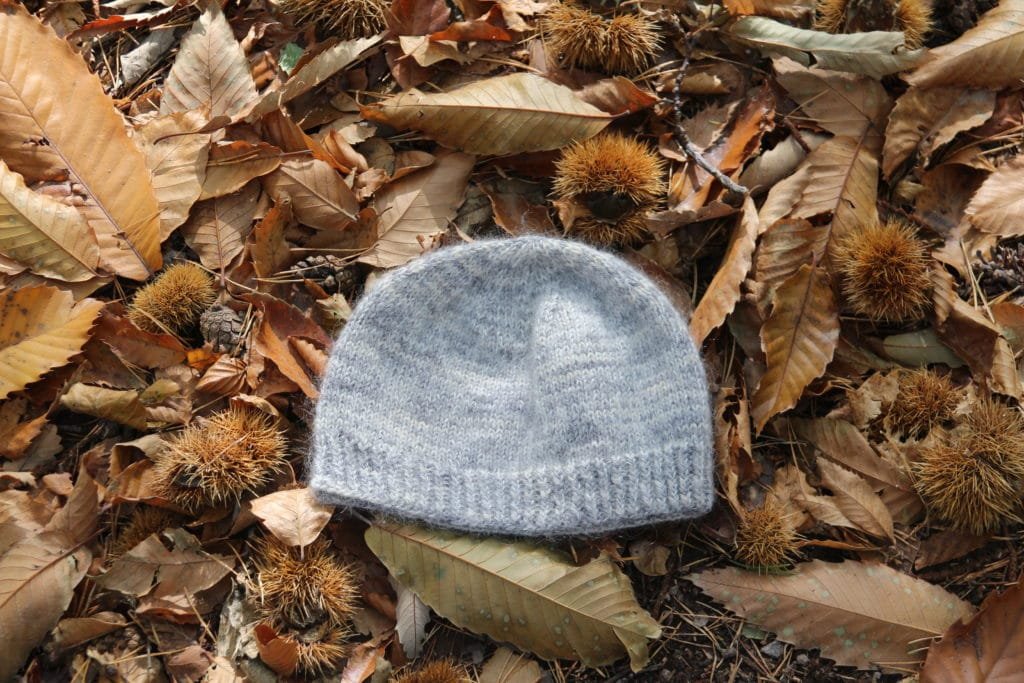 This hat is called the "Sockhead Slouch Hat" and was designed by Kelly McClure. It has a very simple and minimal look to it. I love the fact that you can knit it either slouchy or not, depending on your and of course the gift recipients preferences. Just start the decreases sooner if you want a more fitted hat. You can use pretty much any yarn weight, just make sure to knit a gauge swatch beforehand. Due to the simplicity of the design the hat looks great with both colourful speckled and tonal yarns.
If you are interested in which yarns I used to make the version in the picture, you can have a look at my Ravelry project page.

#2 Cowl
Cowls are very pracitcal in my opinion because you don't need to fuzz with them to make them sit right. Just pull them over your head and you are good to go. This is especially great for children.
This cowl is so simple that you actually don't need a pattern for it. All you need to know is the gauge of your yarn and very rough measurements of the recipients head and neck. If you are making the cowl for another adult, you could try it on yourself. If you are knitting it for a kid, just make it a bit smaller.
I have made a number of these simple, ribbed cowls as gifts so far. I made them both in a k2 p2 pattern repeat as well as a k3 p1 pattern repeat. Both ribbings work fine and it is just personal preference what pattern repeat you chose. You could also knit the cowl in stockinette stitch. I prefer ribbing though because it has a lot more give. The cowl on the picture is about 20 cm / 8 inches wide and 10 cm / 4 inches deep to fit an eight year old. You can have a look at my Ravelry project page if you are interested in the details.
#3 Socks
Admittedly, socks take a bit more time to make. So be sure to start them early enough. If you are short on time, I would recommend knitting with a DK weight instead of a fingering weight sockyarn. You could go up to at least a needle size 3 (US size 2.5) which makes them knit up a lot quicker. In my opinion, similar to the cowl, ribbing is a great choice if you are not completely sure about the width of the leg and foot of the gift recipient. I prefer knitting a k3 p1 ribbing for socks. My other two favourite free sock patterns are the "Hermione's Everyday Socks" by Erica Lueder and the "Blueberry Waffle Socks" by Sandy Turner.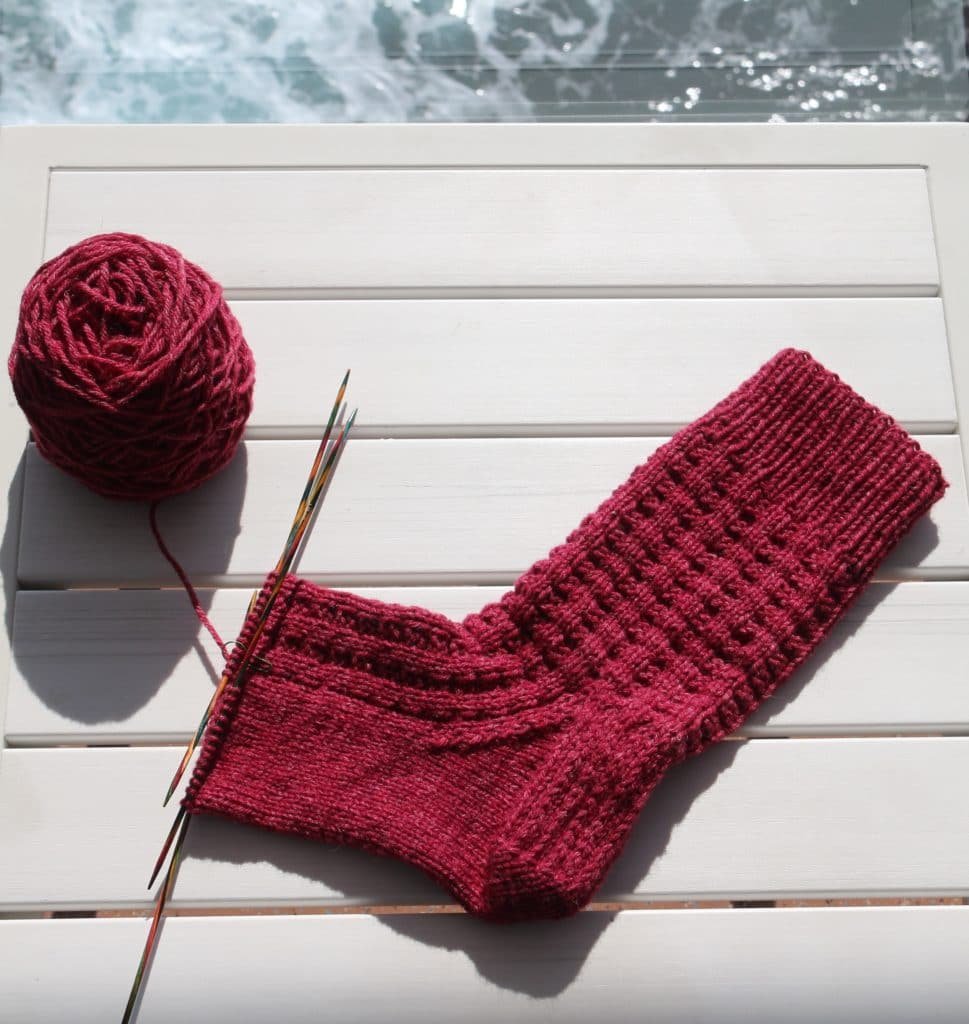 I have made both of these patterns numerous times and can highly recommend both of them. The "Hermione's Everyday Socks" pattern was actually the pattern I used to knit my very first pair of socks. If you click here for my version of the Blueberry Waffle Socks and here for my Hermione's Everyday Socks you will be directed to my Ravelry poject pages where you can find out more about what yarns and needles I used to make them.
#4 Headband
A headband is a super fast knit especially when knitting with a worsted or bulky weight yarn. This year I am going to gift several "Drejø" headbands, a free pattern by Laerke from FiberTales. You can very comfortably make a headband just within a couple of hours. If you want to know more about what yarn I used, just click on the picture.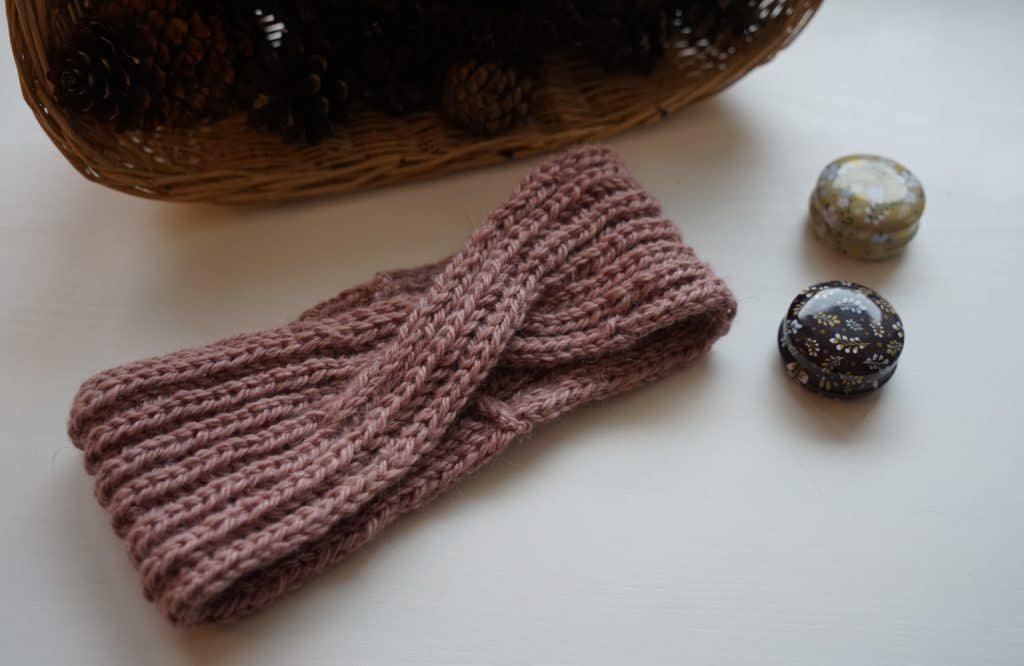 #5 Christmas Bauble
This is a gift I have only made once so far but I hope to carve out some time before Christmas to make some more. There are several different free pattern options and I have chosen three of them for my recommendations.

My first suggestion is a design by Veera Välimäki and is simply called "Baubles". It is a simple short row garter stitch bauble that comes in two sizes. It can be knit with any yarn weight and knits up very quickly. I made these two baubles on the picture during just one evening. If you want to know more about the yarns I used, just click on the picture.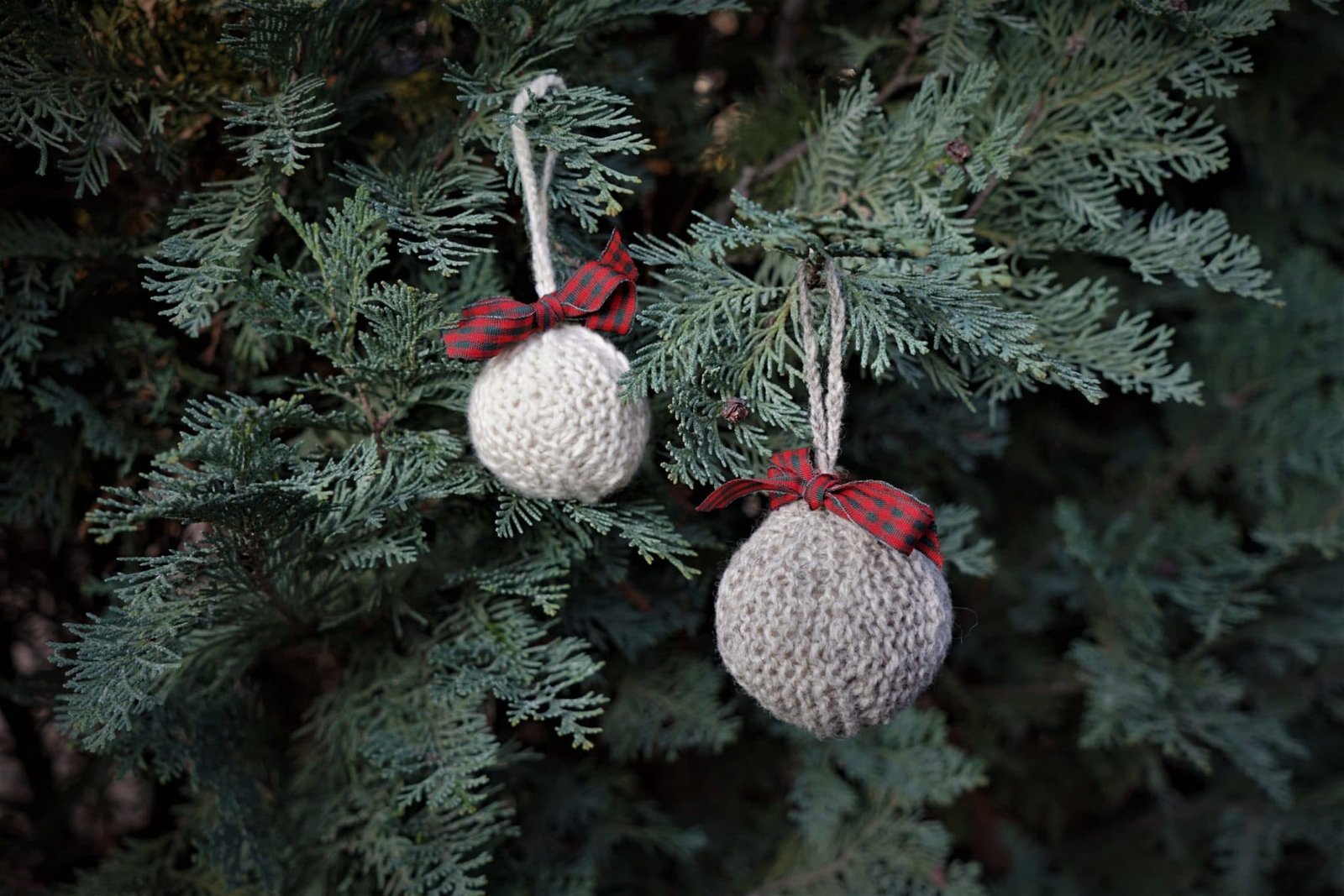 This star ornament has been on my to knit-list since two years! It is a pattern by Karoline Eckerdal called "Stjärna" and I really hope I will get to make at least one of them before Christmas. In my opinion it looks very understated and sophisticated at the same time. I imagine it would look lovely as a garland on a window.
If you are looking for a crochet pattern, you will find that there are a lot of free Christmas bauble pattern options to chose from. These "Christmas Granny Baubles", a pattern by Carmen Heffernan, have been in my favourites for a long time.
#6 Toy
There are a lot of adorable patterns for toys available. And while toys are of course usually more suited as gifts for children rather than adults, I think that some of them can fit in very well with the holiday decorations. They can even be used as ornaments for the Christmas tree by adding a crochet or icord chain in a loop as a hanger.
The gnome is a favourite around our house. This is the only pattern in my recommendations that is not avalaible for free. I decided to include it anyway just because I like these gnomes so much. It comes with different size options including an ornament version which is the one I made. The designer is Sarah Schira and she has created a variety of different gnome patterns. This one is called "Never not gnoming". You can find the details about the version I made here.
This cute teddy bear pattern by Lucia Lanukas is called "Oso Donato Amigurumi". It is a crochet pattern but rather simple to make, even for a beginner. I made my version two years ago as a gift for my daugther. You can read more about it on my Ravelry project page.
I haven't made this pattern before, but I think these "Mini Gingerbread Friends", a knitting pattern by Esther Braithwaite, would look lovely as part of the holiday decorations.
#7 Dishcloth
My last gift recommendation is a dishcloth and I think one of these would make a great gift for anybody who is interested in sustainability and zero waste. They can be washed and reused over and over again.
There are countless free pattern options avaible on Ravelry and here are just a few that I think look especially appealing. Cotton is the fiber of choice for a dish- or washcloth.
And this is a crochet version:
Tips for Making Last Minute Knitted & Crocheted Christmas Gifts
If you are in a time crunch chose one of the smaller projects. The thicker the yarn and consequently the bigger the needle size, the faster your project will knit up. You can also consider gifting the finished object without blocking it. I don't think it would be really noticeable if the gift is unblocked, especially for a non-knitter.
Are you planning to make any handmade gifts this year? What are your knitted & crocheted Christmas gifts pattern suggestions? Come and share in the comments below!
Do you want to give knitting with sustainable, all natural sock yarn a try?
In this free guide you will learn everything you need to know about knitting sturdy socks with plastic-free, all natural sock yarn.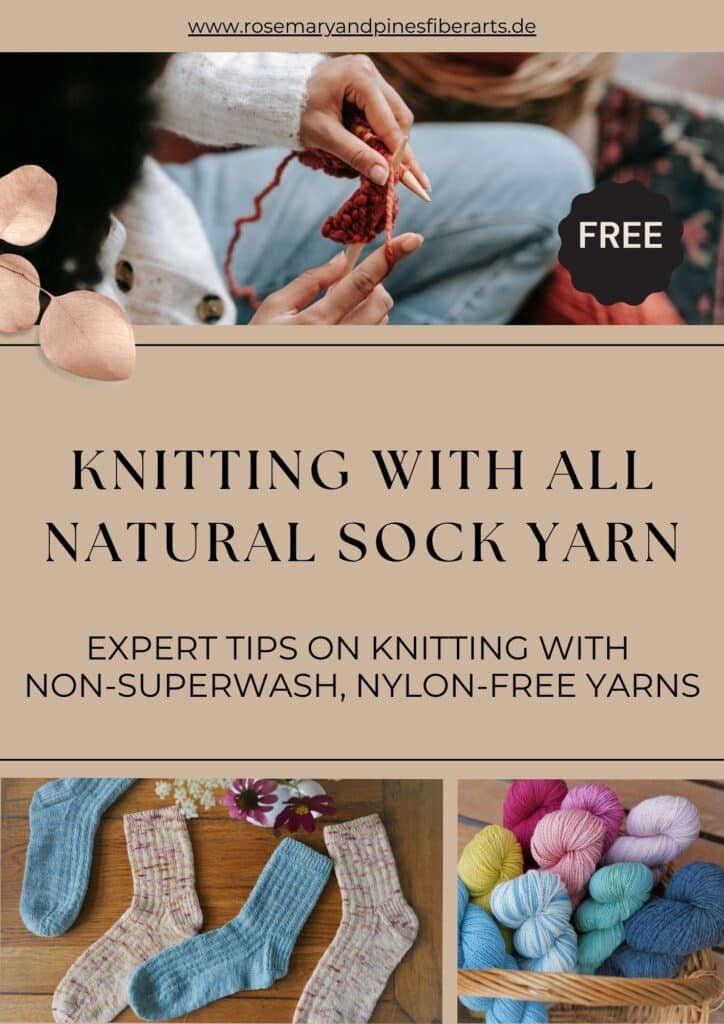 Abbreviations
k knit
p purl
Pin it for Later
Did you find this blog post valuable or helpful? If so, you can support my website by buying me a coffee below, purchasing my knitting patterns or yarns or simply by leaving a comment. Thank you!