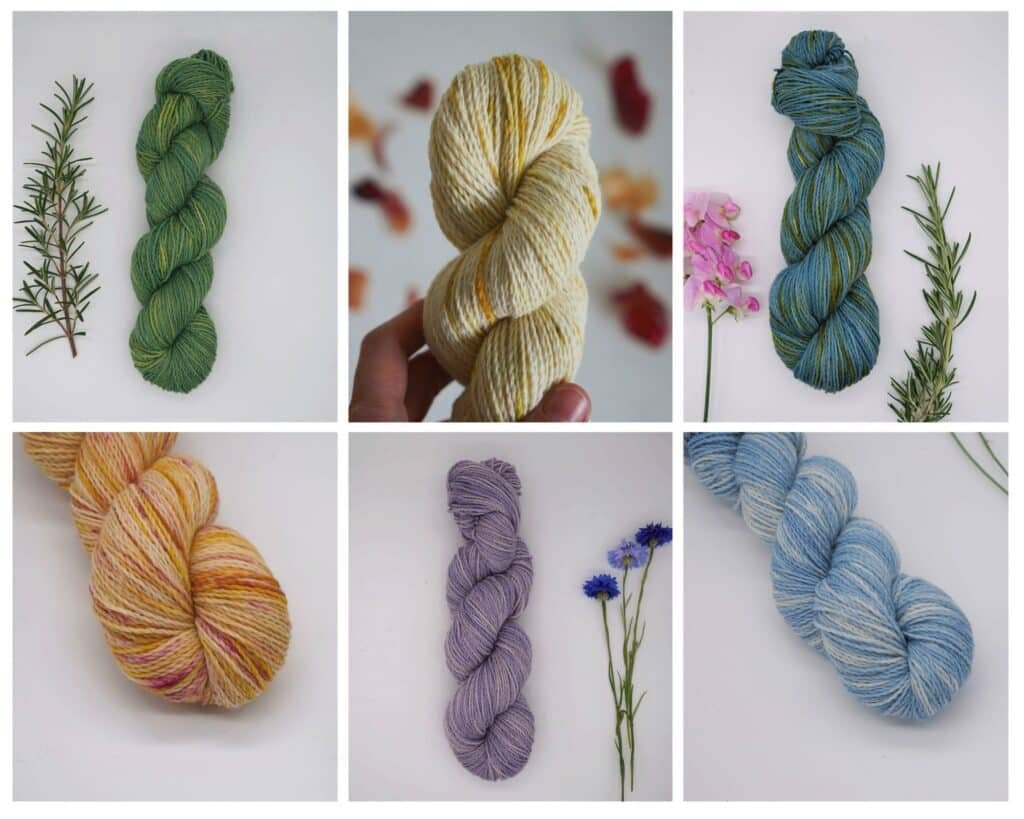 This post contains affiliate links. I may earn a small commission if you use these links, at no cost to you. I only recommend products that I find value in myself. See my full disclosure here. Thank you for your support!
Where are You on your Natural Dyeing Journey?
Have you experimented with different plant materials and gained some experience already? Or are you a beginner and a bit hestitant to start because the whole process overwhelms you?
I would love to help get you started on your natural dyeing journey as well as provide tips, tricks and specific techniques for the more experienced natural dyers among you. Wherever you fall on the spectrum, let's tackle this together, shall we?
When it comes to natural dyeing, choosing a specific dye plant to achieve a certain colorway is the first step. The second step is to decide which dyeing technique to use to achieve the color distribution on the yarn you are looking for.
What do I mean by this?
If you have a look at the picture below, you can see two skeins of yarn. They have been dyed with the same dyestuff (in this case logwood) but they look completely different.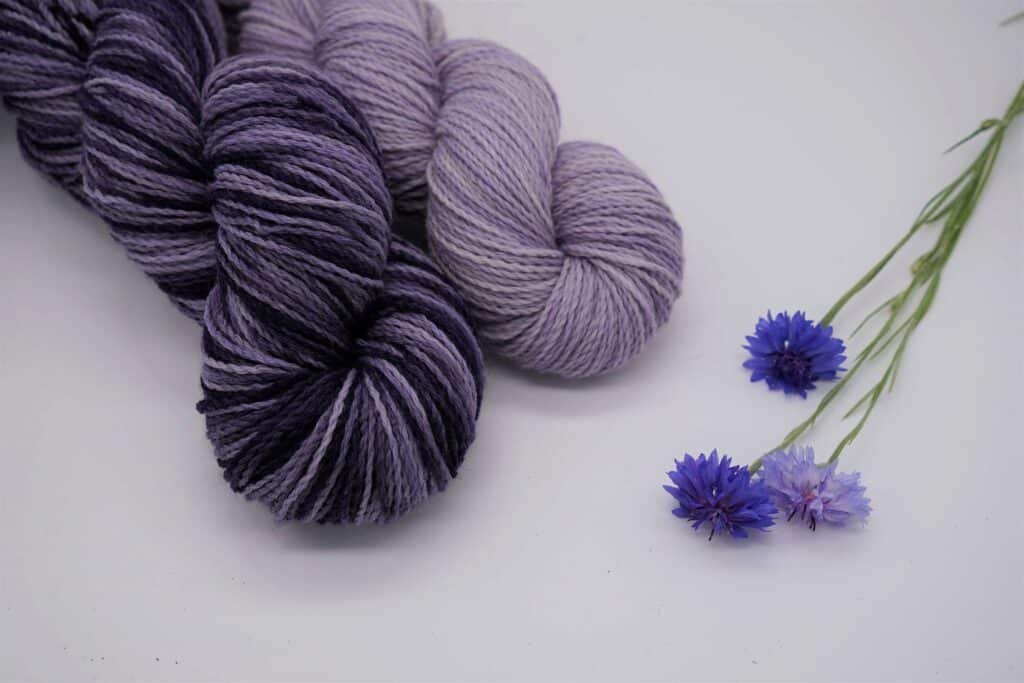 Here is another example of how a specific natural dyeing technique can create completely different effects on yarn. In the blue sock, the color changes only slightly and in a natural looking progression throughout the sock. The other sock, however, consists of yellow and pink speckles on a cream background.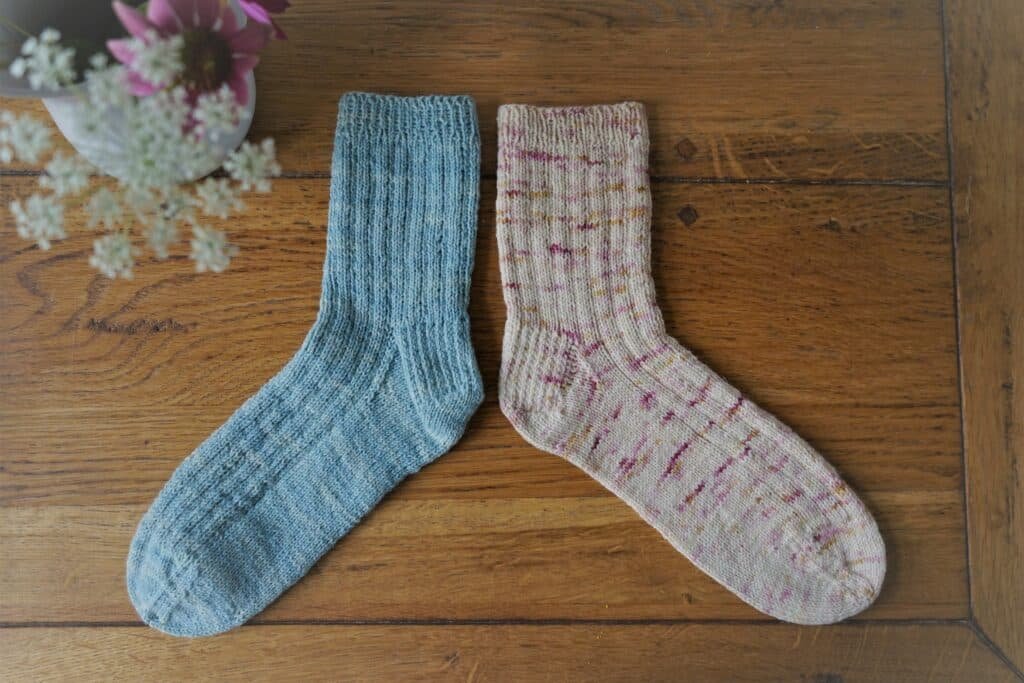 How can you Achieve these Different Effects?
If you would like to learn how to create these different kinds of yarns, you can find all of the techniques in the natural dyeing technqiues ebook I have created for you. In the ebook, I show you exactly how to apply the different techniques to create all of these effects yourself.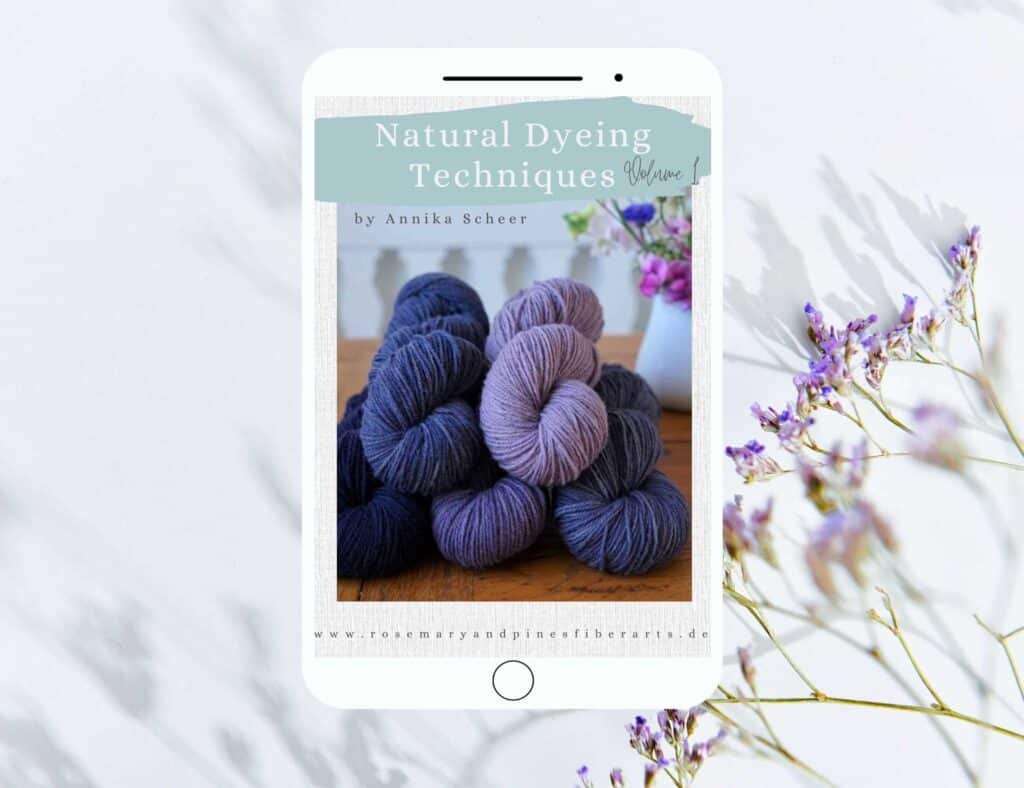 I can honestly say that this is exactly what I would have wished I had when I started my own natural dyeing journey five years ago. Unlike dyeing with synthetic acid dyes, where it is rather straightforward to create a variegated or speckled yarn because the uptake of the dye is much faster, using natural dyes is a complex and slow process. This is why I decided to create this guide on four different dyeing techniques to make the whole natural dyeing process more straightforward and easier for you.
Natural Dyeing Techniques Ebook
What will You Get?
The ebook contains four specific dyeing techniques to create different effects on yarn. You will learn exactly how to dye
solid,
tonal,
variegated
and speckled skeins of yarn using natural dyes.
You will receive the ebook in pdf format (23+ pages) immediately after your purchase.
Here is a look at the table of contents. As you can see, I also included a step-by-step tutorial on how to dye yarns with natural dyes (chapter 2). If you have never dyed a skein of yarn with natural dyes before, you should start with this tutorial. If you have some experience with natural dyeing or already read my blog post on how to dye yarn with natural dyes, you can consider directly moving on to the next chapter.
What can you Expect to Learn from the Ebook?
You will learn exactly how to create these four types of yarns: solid, tonal, variegated and speckled.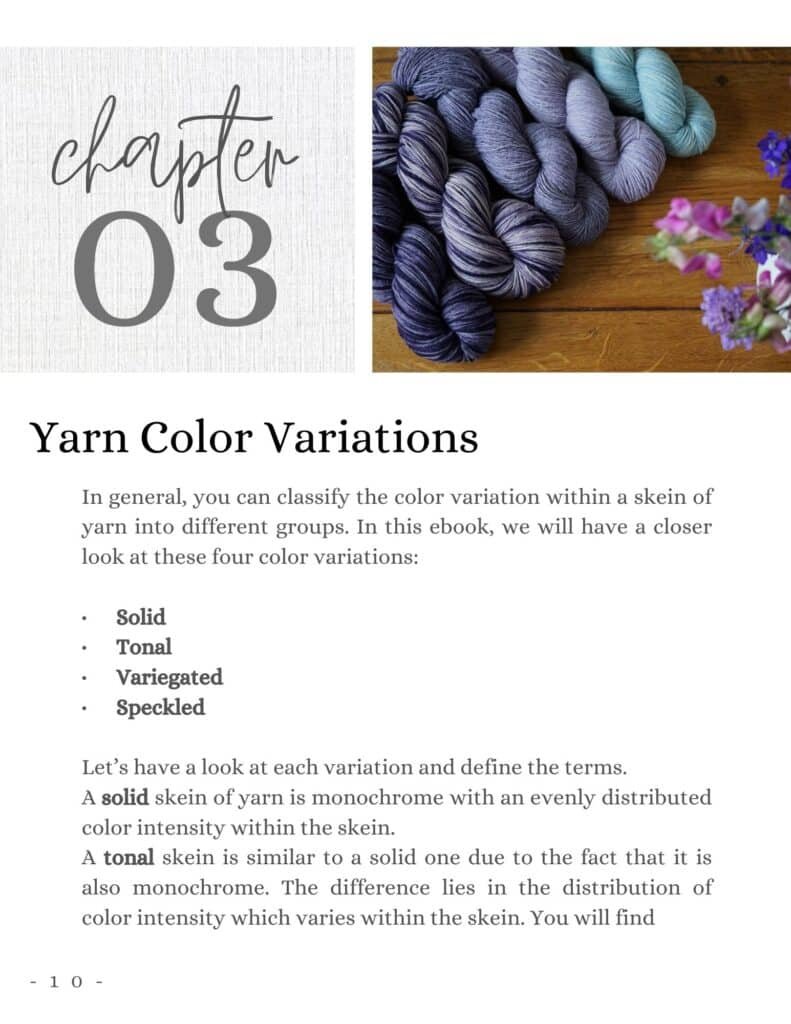 What Others are Saying about the Natural Dyeing Techniques Ebook:
The ebook is also available in my Etsy shop.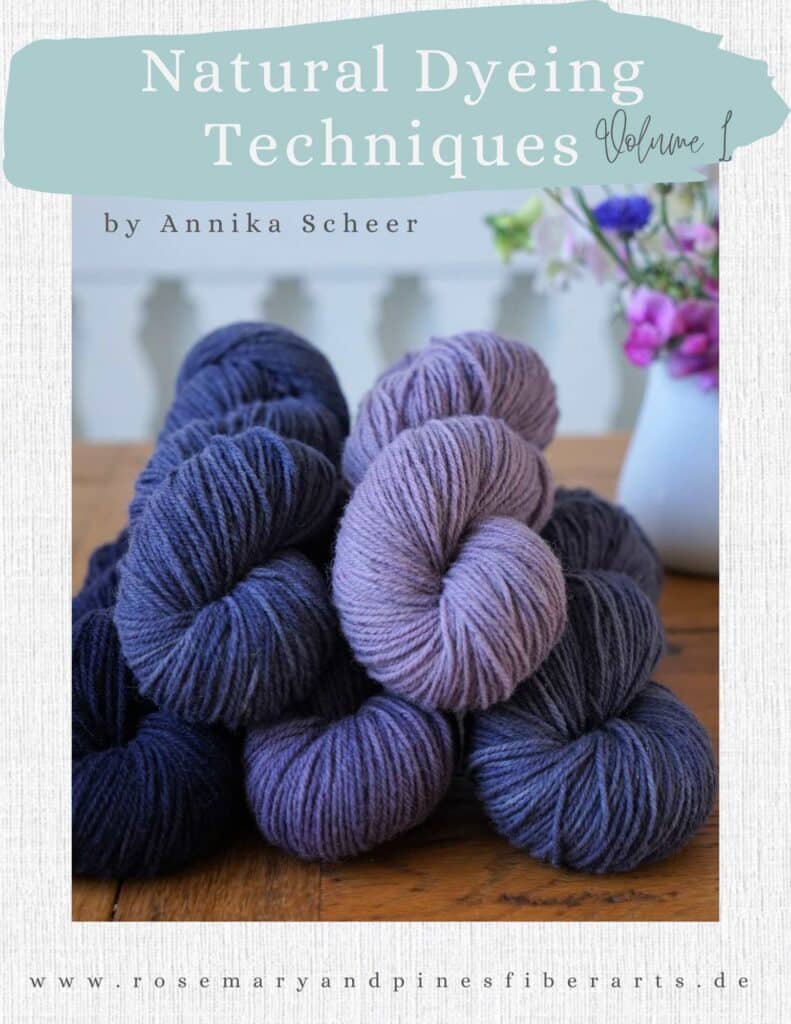 If you have any questions, let me know in the comments or send me an email at rosemaryandpinesfiberarts@gmail.com.