You can find my hand dyed yarns in my Etsy Shop RosemaryAndPinesFA.
This post contains affiliate links. I may earn a small commission if you use these links, at no cost to you. And I only recommend products that I find value in myself. See my full disclosure here. Thank you for your support!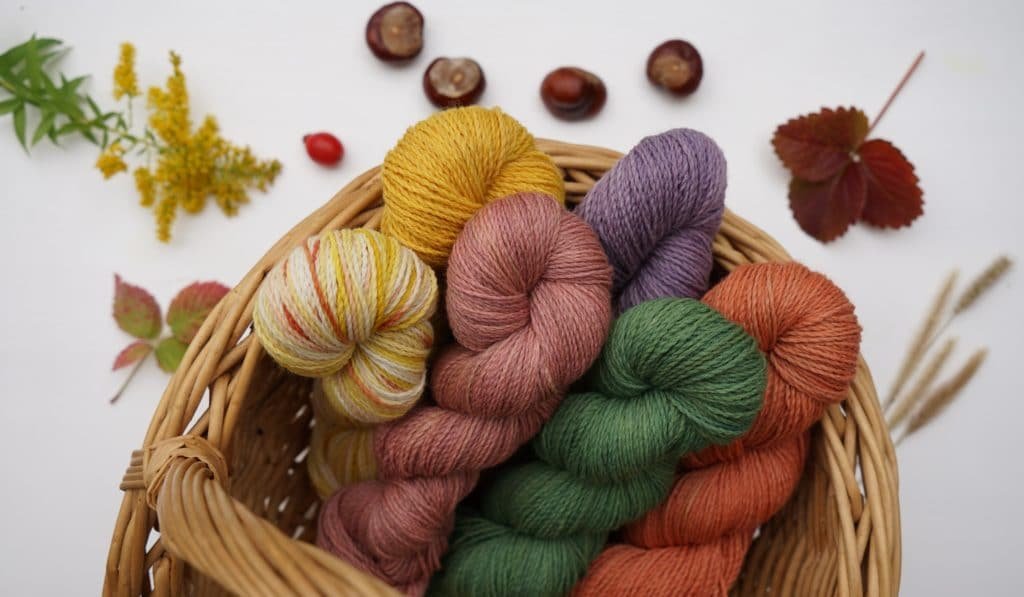 It is very important to me to be environmentally friendly and intentional with the hand dyed yarns I create. Here a few facts you should know about my small company and my yarn in particular:
All of my yarns are naturally dyed
I exclusively dye my yarns with natural dyes. I don't utilize any synthetic acid dyes. Whenever possible, I try to use plant material that is local to me. I either gather it from my own garden or the surrounding area.
All of my yarns are made from natural fibers
Avoiding plastic whenever possible is important to me both in my business and my personal life. Therefore I only use yarn without any additional synthetic content (like nylon or polyester). Especially when it comes to sock yarn, nylon is often added to enhance the stability of the yarn. My yarns on the other hand are spun with a high twist to provide the necessary stability. One of my sock yarn bases, Merino Lino, contains linen to increase the durability of the socks.
Additionaly, my yarns are all non-superwash. A superwash treatment means that the yarn is machine washable and not prone to felting. It is usually done with a coating of polymer or resin or an acid bath to remove the scales of the fibers. This means that the wool looses some of it's natural properties and gets covered in plastic. It is therefore not biodegradable anymore.
Although my yarns are all non-superwash, they still can be washed in a washing machine if you use the wool-program.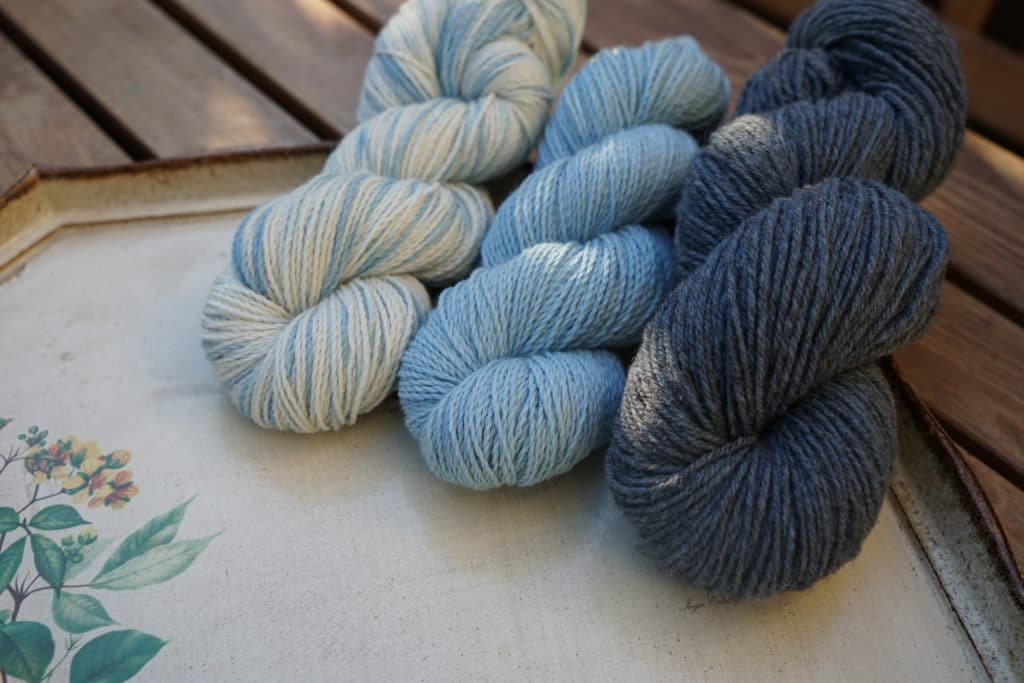 Most of my yarns are organic
The treatment of the sheep is very important to me and I only want to support shepherds who prioritize the well-being of their flock. Therefore the majority of my yarns is organic. This means that the animal welfare and feeding follows the guidelines of organic agriculture. There are also no pesticides involved both on the sheep and the pasture. Fortunately mulesing is not an issue here in Germany since it is prohibited. The one yarn base that is not certified organic (Merino Lino) comes from a German company with a long tradtion in sheep raising. They even won a nature conservation prize conferred by the federal state.
The wool from all of my yarns comes from German sheep
I exclusively use wool from sheep from my home country Germany. The main reason for this is that I want to avoid transporting over long disctances. Therefore the wool is not only sourced but also spun – and of course, naturally dyed by myself – here in Germany. It is also a way for me to promote and support the local wool industry. At the moment I offer yarn from two different German sheep breeds in my shop: German Merino and Coburg Fox. Due to the harsher climatic conditions the wool from German merino sheep is not as soft as e.g. Australian merino. But it still creates a beautiful, cozy yarn which is suitable for both accessories and garments.
The yarn base Merino Lino consists of 65% German Merino wool and 15% linen. The linen is sourced from our neighbouring counry France.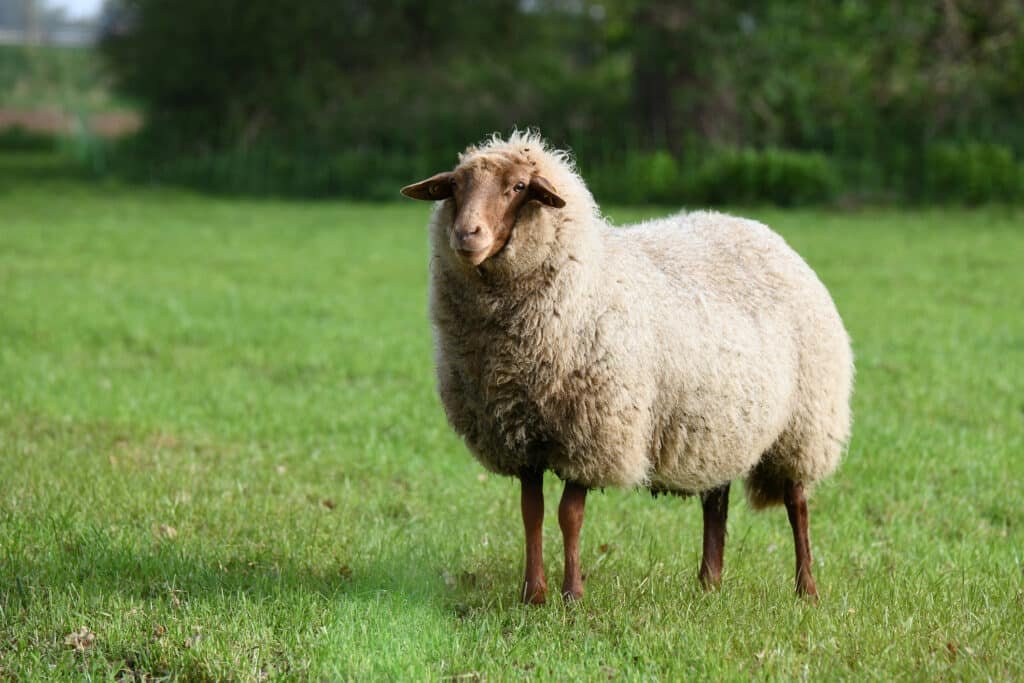 Here are a few reviews from customers:



Do you want to give knitting with sustainable, all natural sock yarn a try?
In this free guide you will learn everything you need to know about knitting sturdy socks with plastic-free, all natural sock yarn.