Schneeflöckchen Socks knitting pattern, published in December 2022
You can find my knitting patterns on Ravelry and Lovecrafts. If you click on the links or on one of the pictures below, you will be directed to the knitting pattern pages where you can purchase the patterns.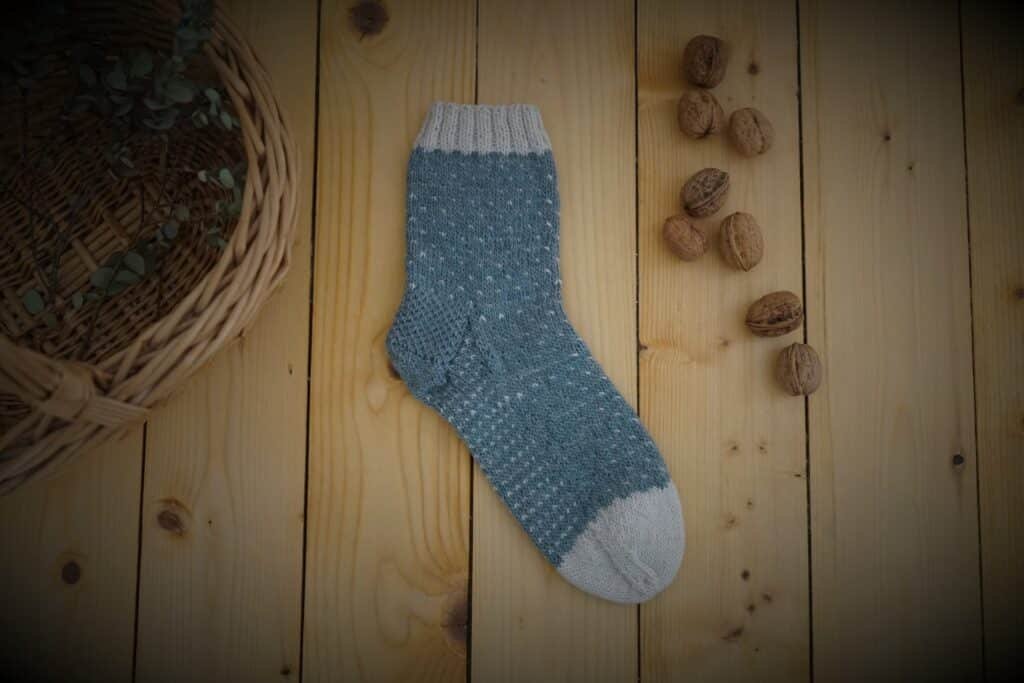 This post contains affiliate links. I may earn a small commission if you use these links, at no cost to you. And I only recommend products that I find value in myself. See my full disclosure here. Thank you for your support!
Inspiration:
Since I can remember, I have always loved snow. There is something magical about the first snowfall of the season. To watch the snowflakes fall always brightens up my mood and brings me joy. I decided to name the pattern "Schneeflöckchen" which means "little snowflake" in German because I knit the first sample of this hat design for my daughter.
After designing the Schneeflöckchen hat, I was so in love with the patterning that I wanted to create a pair of socks using the same pattern.
Description:
This simplistic and beginner-friendly sock design is worked cuff down. The sock is worked with two colours, with every third round being a colourwork round. The cuff and toe contain some subtle scallops for an added detail.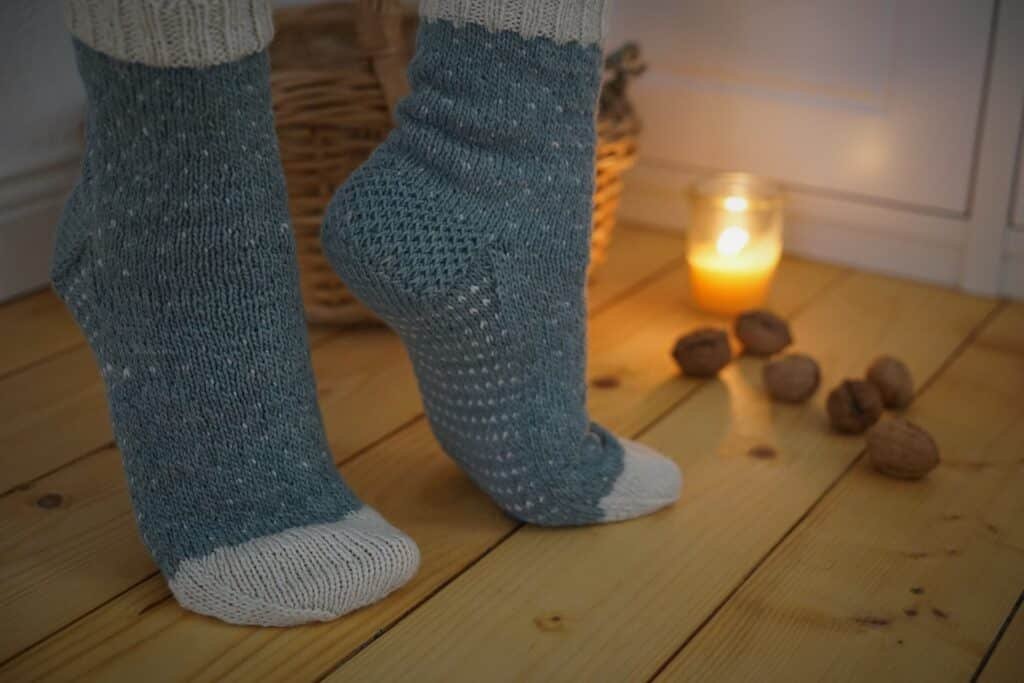 Yarn:
Rosemary & Pines Fiber Arts "Luster Sock DK"
100 g of main colour, colourway "Fog"
50 g of second colour, colourway "Snow"
(100% German Merino wool, 250m/273 yards per 100g skein)
estimated yardage (depending on size and foot length):
150 g or 375 m/410 yards in total
(sample in size S with a size 7 or 39 foot uses 85 g of main
colour and 37 g of contrast colour)
Sizes:
Adult XS, S, M, L
with an ankle circumference of about 7.5/8/8.5/9 inches or 18.5/20/21.5/23 cm
Gauge:
32 stitches x 36 rounds
in colourwork leg pattern
(measured in the round over 4 inches or 10 centimeters,
after blocking)
Before casting on please make sure to knit a swatch to check if your gauge is correct. If your gauge is off, consider knitting a different size or using different size needles.
Pin It For Later: Schneeflöckchen Socks Knitting Pattern
Are you interested in more of my knitting patterns? You can find the complete overview here.