With Christmas coming up in a couple of weeks, I want to give you some suggestions for useful knitted gifts for babies. I have two young daughters myself as well as three nieces and two nephews. Therefore I have discovered over the years which handmade and especially knitted gifts are actually useful. While there are many adorable patterns and knitted gift ideas for babies out there, these are the ones I come back to over and over again because I know they will actually be used. Since sustainability is very important to me, I strive to gift presents that will be enjoyed and put to good use.
Disclaimer: Most of the pictures in this post were taken before I started this blog. And since all of the items were gifted already, I unfortunately wasn't able to reshoot and take better quality pictures.
What Can you Knit for a Baby Year Round?
Not all babies are being born in fall and winter, of course. But especially if they are newborn, babies need to be kept warm. Thus, additional layers make sense for babies, no matter the time of year they are born. Therefore all of my suggestions below can be gifted year round. If in doubt, you can knit a slightly larger size that will fit the baby in the colder months.
Useful Knitted Gifts for Babies Suggestion #1: Blanket
My number one suggestions for a knitted birth gift is a blanket. Blankets are perfect because the size doesn't matter as much and the blanket can be used for a long time. They are easy to make, even if you are a beginner knitter. Additionally, there are lots of free patterns available and you can get as simple or as elaborate as you like.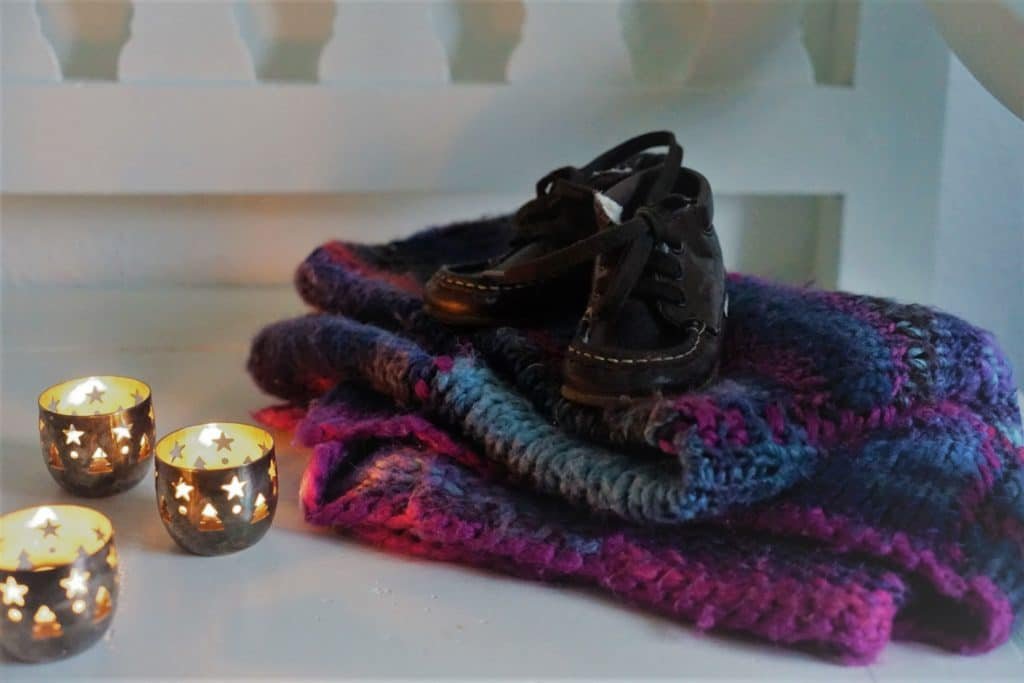 We received the blanket in the picture above as a gift when my older daughter was born and we used this blanket for at least six years. When she got too big to fit under it, the kids used it in their playroom. And now it is tucked away in her memory bin.
Suggestions for Free Baby Blanket Patterns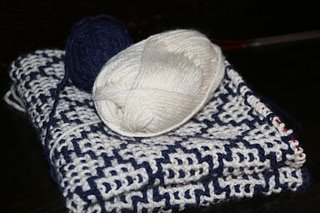 This mosaic blanket is a blanket I have made as a gift for my first niece. It looks rather complicated but is actually simple to make. There is no color work involved, the pattern is created by slip stitches.
This is a pattern for a simple garter stitch blanket.
If you are looking for a colorful blanket pattern, this might be the one for you. It is a lace pattern which requires a little bit more attention to knit but the look of the feather and fern pattern is just so beautiful. I imagine this blanket would look lovely in a combination of mini skeins along with a neutral colorway.
What Kind of Yarn do you Use for a Baby Blanket?
If you are thinking about the purpose of a baby blanket, it obviously should keep the baby warm. Ideally, it should also be rather cozy and soft. Since natural fibers are not only more sustainable but are able to provide warmth and take up moisture at the same time, I suggest you choose a natural yarn. Personally, I would stay away from mohair because the fuzzy fibers could get into the babies face and eyes and irritate it.
Useful Knitted Gifts for Babies Suggestion #2: Hat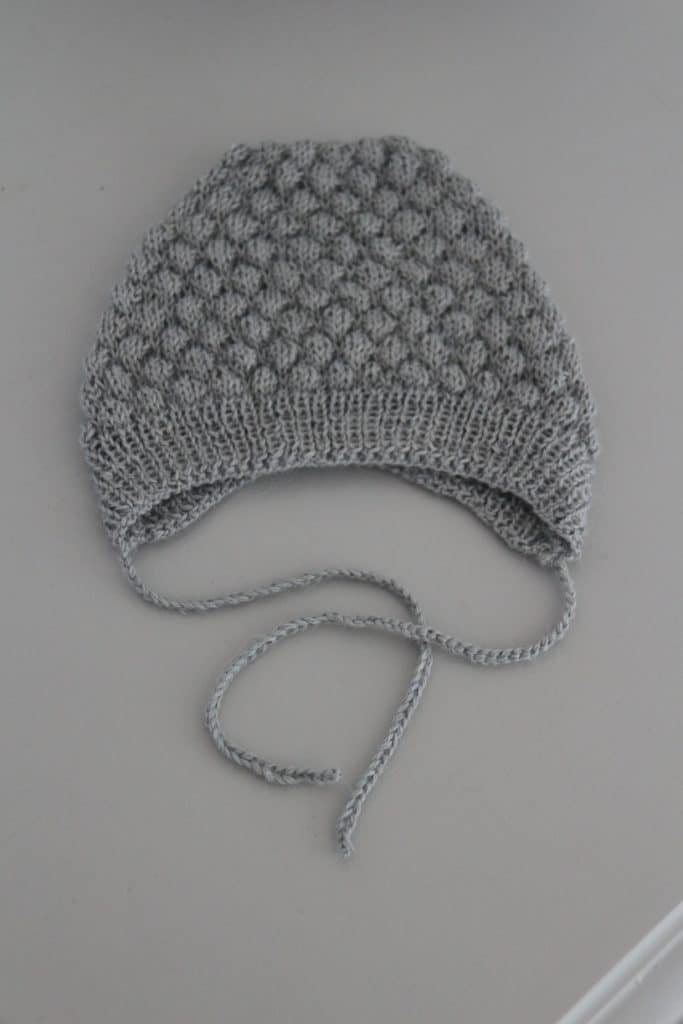 In my opinion, you can never go wrong with gifting a baby hat. But I know from experience that some hat patterns result in better fitting hats than others. There are two knitting patterns in particular that I go back to over and over again. They are both available for free and you can find links to the patterns below.
Suggestions for Free Baby Hat Patterns
My favorite baby hat pattern is this textured bobble hat. It is an old pattern from the 1970's and looks absolutely adorable. The fit of the pattern is also very good. The only downside is that this is not a detailed pattern and you might have to recalculate the sizing since it only comes in one side.
I have made two versions of this hat so far and share the yarn, needle size and some pattern notes on my Ravelry project pages.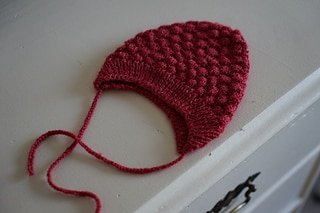 This pixie hat pattern is another one of my tried and true baby hat patterns. It is very easy to make. You basically have to know how to knit, purl and close the top of the hat with the kitchener stitch. Unfortunately, it is only available in German. But since the pattern is so simple, I think you could get by with using Google translator to understand the basic construction of the hat.
Due to the ribbing, the hat is very stretchy and thus will fit for a longer time period.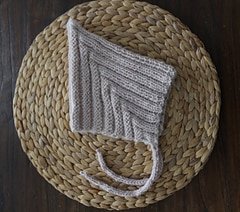 During my research, I found this English pattern on Ravelry which is also available for free and looks very similar to the pixie hat pattern I used.
What Kind of Yarn is Used for Baby Hats?
When it comes to knitting garments and accessories which directly touch the skin of the baby, I would choose a very soft yarn. This is pretty much the only occasion when I tend to stay away from the more rustic yarns I usually enjoy knitting with. I have made good experience with Sandnes Alpakka Silke and Malabrigo Lace which are both extremely soft yarns.
Useful Knitted Gifts for Babies Suggestion #3: Socks
I have to admit, I am a bit ambivalent when it comes to socks as gifts for babies. When my first daughter was born, we received lots and lots of socks for her (mainly store bought, not hand knitted though). However, during the first months of her life she wore sleepers almost exclusively. Therefore we really didn't need any socks for her, especially since she preferred the stroller over being carried in a baby carrier when we were outside.
But, if a baby spends a lot time in a carrier (especially outside) I think knitted socks are very useful, especially during the transitional seasons. Since babies don't wear shoes yet, they need an additional layer on their feet to keep them warm. Knitted socks are perfect for this. You can make the leg part a bit longer so that the socks don't fall off and keep the calves warm as well.
Suggestions for Free Baby Sock Patterns
I made this pair of simple ribbed socks for my first niece two years ago. Unfortunately, I don't have a pattern for these socks to share with you since I made it up on the go. If you have knitted socks before and know how to knit heels and toes, you can simply knit those socks in a 1:1 rib. For your reference, I used a fingering weight yarn and a 2.0 mm (US 0) needle and cast on 46 stitches to fit a 7 months old baby.
This is a free pattern for ribbed baby socks, if you prefer to work from a pattern.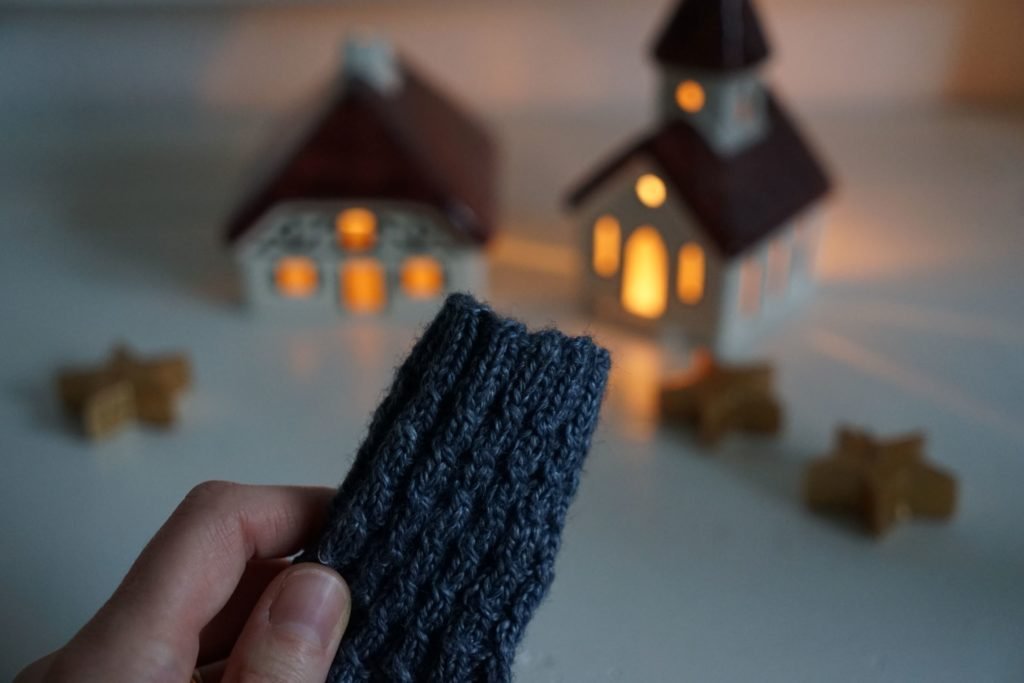 In spring of this year, we welcomed nieces number two and three into the family. I am currently making this pattern for my second niece. She gets carried a lot and I am sure these socks will come in handy for this purpose. The pattern comes with two pattern options, I chose to make the cabled version.
What are your favorite and useful knitted gifts for babies? Come share in the comments!
Do you want to give knitting with sustainable, all natural sock yarn a try?
In this free guide you will learn everything you need to know about knitting sturdy socks with plastic-free, all natural sock yarn.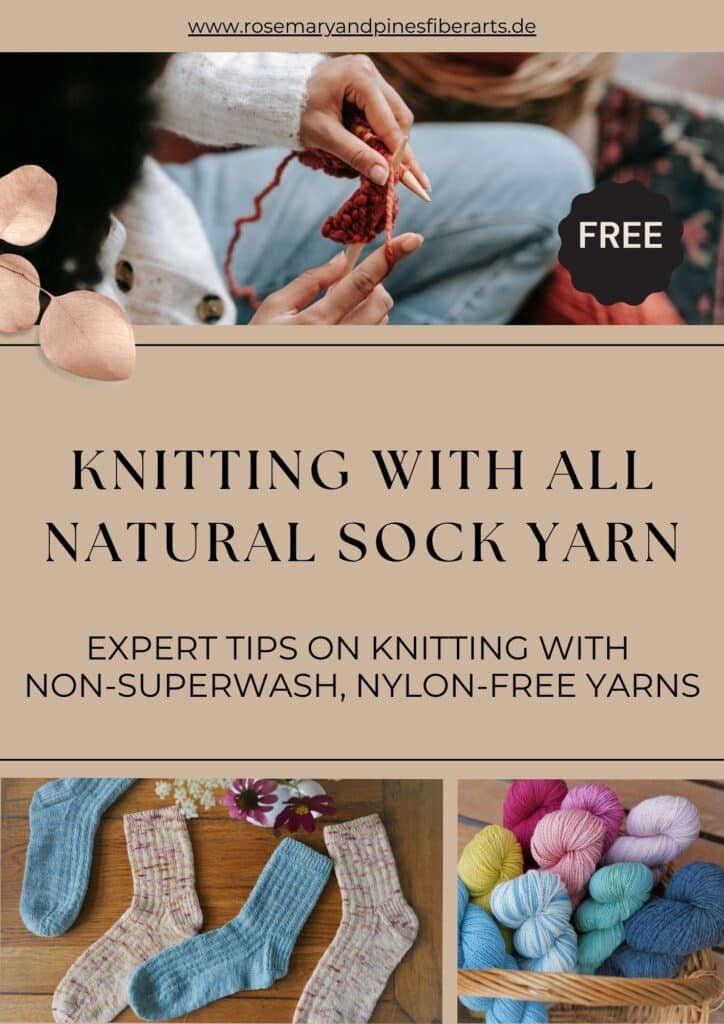 Pin It For Later: Useful Knitted Gifts for Babies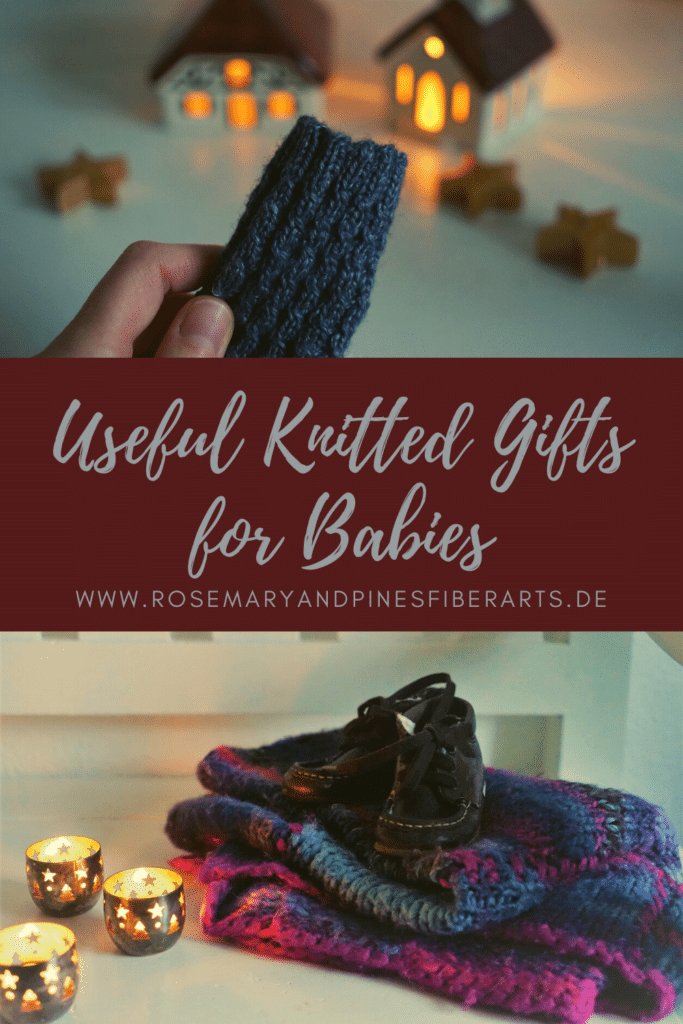 Did you find this blog post valuable or helpful? If so, you can support my website by buying me a coffee below, purchasing my knitting patterns or yarns or simply by leaving a comment. Thank you!