Continuing with the topic of building a handmade wardrobe, I want to share three versatile sewing patterns for tops (women) with you today.
This post contains affiliate links. I may earn a small commission if you use these links, at no cost to you. As an Amazon Associate I earn from qualifying purchases. I only recommend products that I find value in myself. See my full disclosure here. Thank you for your support!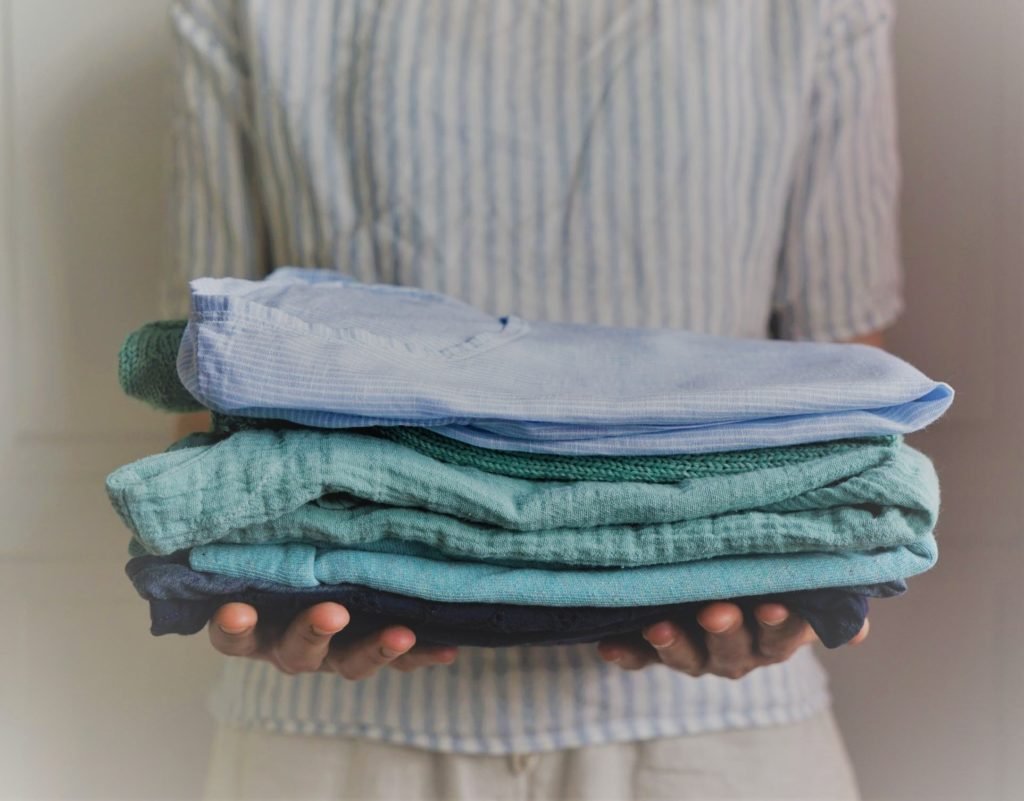 Building a Handmade Wardrobe
If you want to start building a handmade wardrobe, it can feel overwhelming to know where to begin. I want to encourage you to start with some easier projects to gain momentum. This is a journey and it will take quite some time to transform your wardrobe from store-bought to handmade. There is a good chance that your wardrobe might never be 100% handmade (mine isn't). And that is totally okay. Personally, I decided to make the majority of the pieces that I wear on a daily basis myself. This includes long and shorts sleeved shirts, cardigans, sweaters, dresses, skirts, socks and winter accessories like hats and scarfs. So far, I have not tried to make a coat, jeans, blouse or underwear. Whenever I do purchase a piece of clothing, I always check if I can purchase it secondhand. And if this is not the case, I choose to buy from a company which values sustainability. But on pretty much any given day, I am proud to say that I wear at least one handmade item.
Back to the topic of today's post. When I started the process of building my handmade wardrobe, I first assessed my clothing habits. Since I am at home most of the time, I usually dress rather casually. It became clear to me very quickly that I would get a lot of wear out of some handmade long- and short-sleeved tops. In addition, if you choose a rather basic option, those garments aren't very difficult to sew. This is why I want to share some of my favorite sewing patterns for tops (women) with you today.
Recommendation #1: Linden Sweatshirt
The Linden Sweatshirt from Grainline Studio is definitely my most often made and versatile sewing pattern for a woman's top. I absolutely love this pattern. It has a classic fit with raglan sleeves and a little bit of waist shaping. Originally, the pattern is constructed to have a more relaxed fit. I slightly altered the pattern to make it more fitting since this usually suits my body type better. This is part of the beauty of making your own clothes, you can alter any pattern to fit your body perfectly.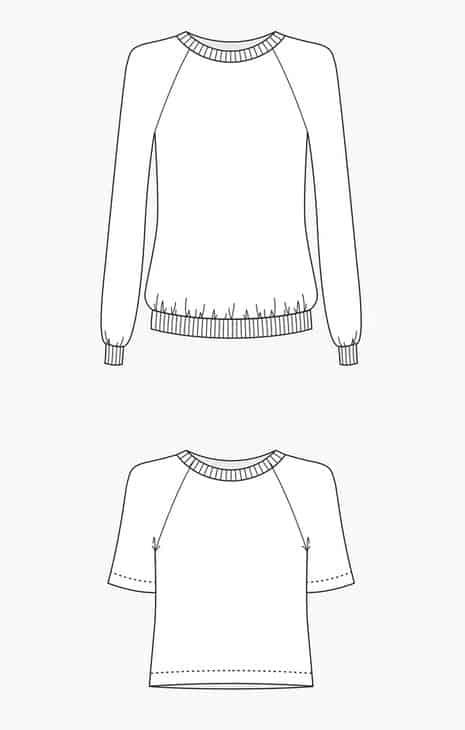 The Linden Sweatshirt pattern is written for stretchy fabrics. So far, I have made this pattern six times. I made it both with jersey and French terry fabric. You can choose if you want to make the cuffs, ribbing band and neckline out of ribbing or simply use the main fabric. If you own a serger, the pattern will sew up in no time. But of course you can also use a regular sewing machine.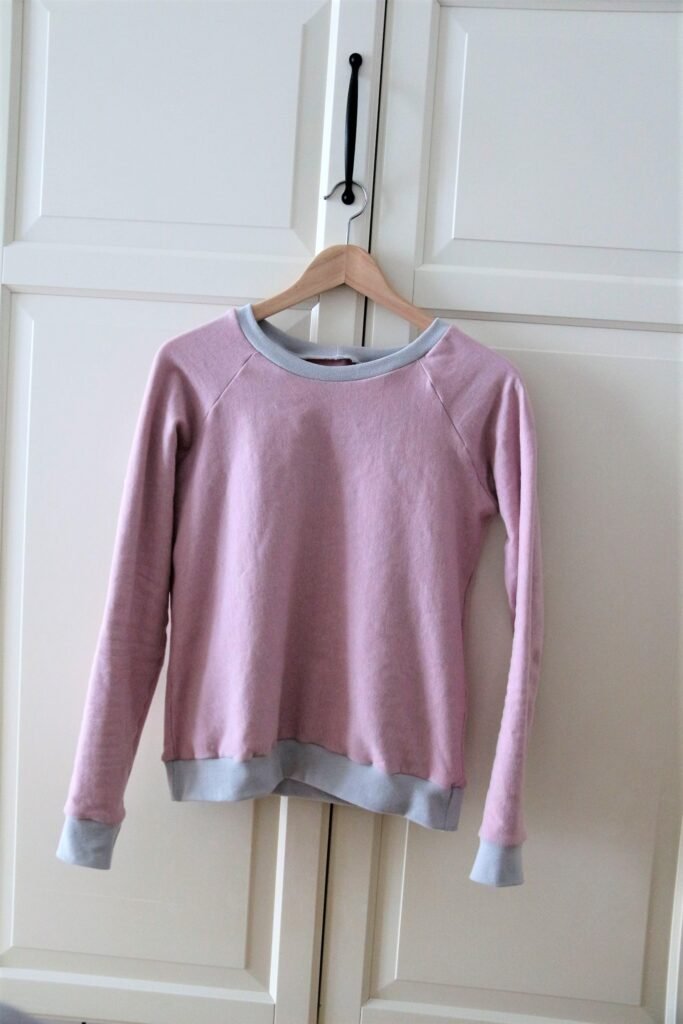 Recommendation #2: Hemlock Tee
The Hemlock Tee is another fabulous sewing pattern from Grainline Studio. You can even get it for free when signing up for the Grainline Studio newsletter! It is a drop shoulder boxy tee with a draped body and wide hems. The pattern comes with three body lengths as well as three sleeve lengths so you can construct it in a number of different ways. And the best thing about this pattern is the fact that you can use a variety of fabrics for it. Although it is originally written for knit fabrics (like jersey), you can also make it with woven fabrics (like cotton).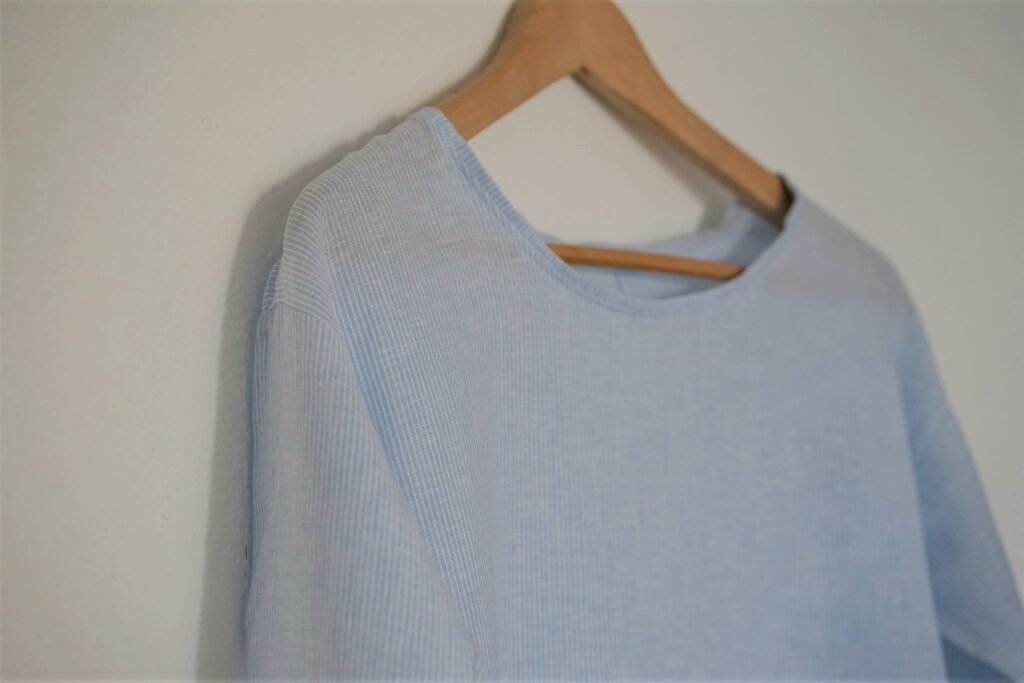 I have made two versions of this pattern so far, both out of linen, and I absolutely love wearing them in the warmer months of the year. You just have to be aware that the top has to have a more relaxed fit when using a non-stretchy, woven fabric so that you can comfortably put it on and take it off.
Recommendation #3: Emmeline Tee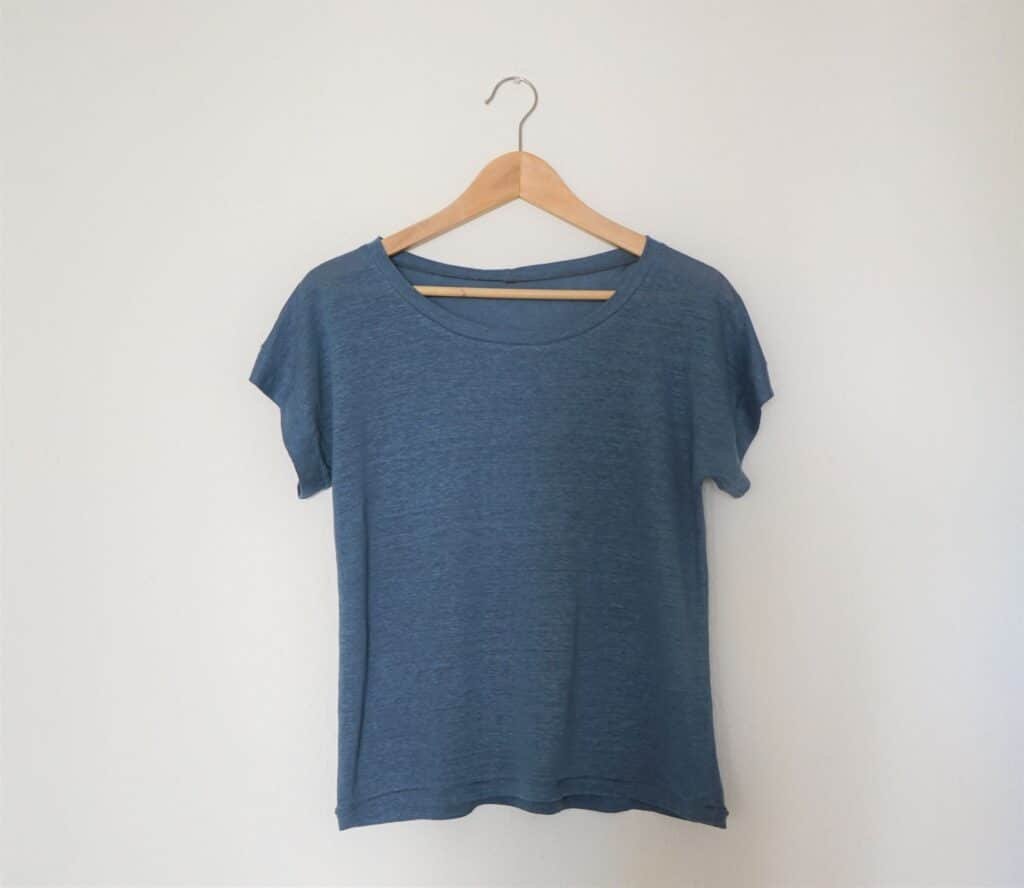 Last but not least is a t-shirt sewing pattern, the Emmeline Tee by Ami from Tailoress Studio. It is available for purchase as a digital download on Etsy. The pattern comes with three different options: a raglan sleeve version, a sleeveless version as well as a version where you need only one piece for each the back and the front. It can be sewn either with knit or with woven fabrics which is great. The top has a relaxed fit which makes it a suitable project for beginners because the sizing isn't as critical. It also comes with very thorough instructions. Out of all of my recommendations, this pattern is the easiest to sew and I would highly recommend it if you are only getting starting with sewing your own clothes.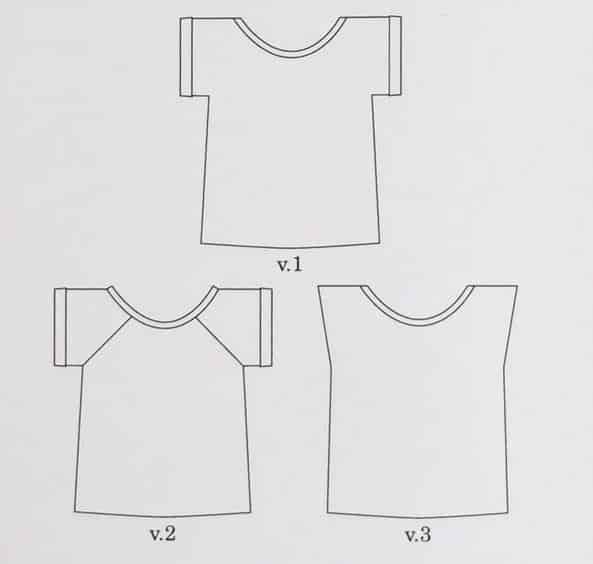 What are your favorite sewing patterns for tops? Come share in the comments below!
Pin It For Later: Versatile Sewing Patterns for Tops (Women) – 3 Recommendations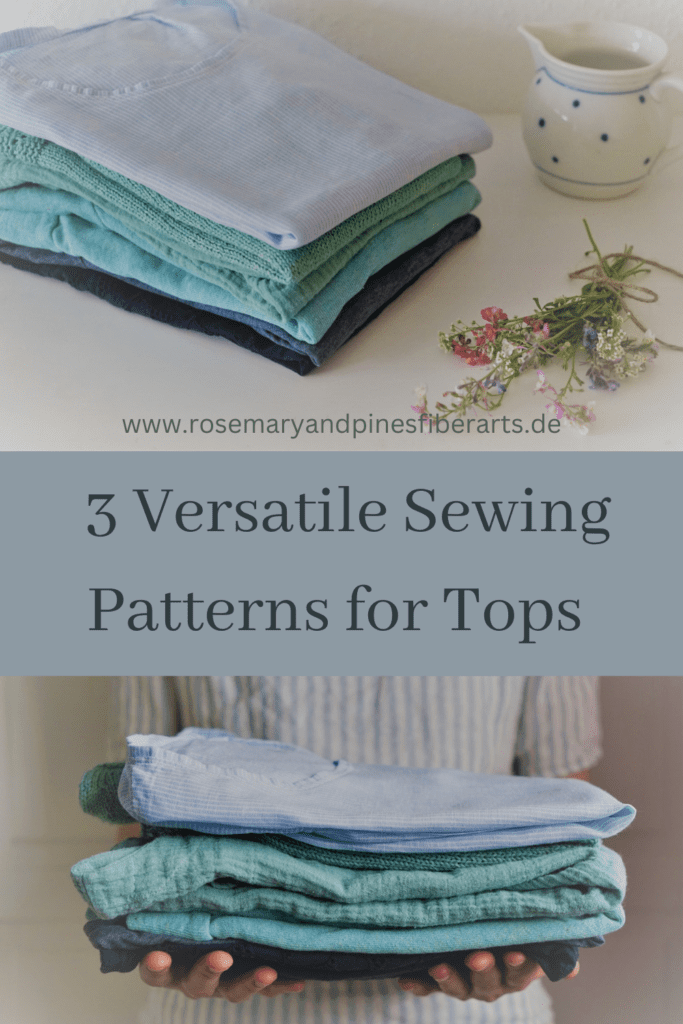 Did you find this blog post valuable or helpful? If so, you can support my website by buying me a coffee below, purchasing my knitting patterns or yarns or simply by leaving a comment. Thank you!