Have you ever asked yourself what to knit with sock yarn instead of socks? Did you ever buy a single skein of yarn simply because it was beautiful? Do you have a collection of single skeins of sock yarn laying around just because there are only so many pairs of socks you can knit? If your answer to at least one of these questions is yes: read on, I have some suggestions for you.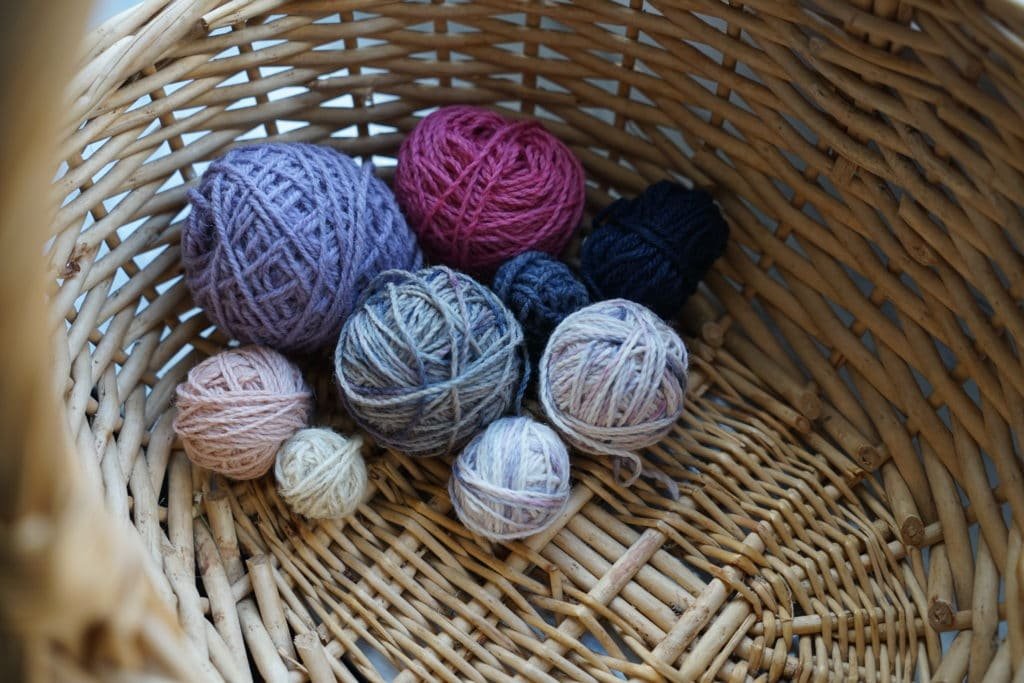 Today I want to give you 7 alternatives of what to knit with sock yarn besides socks. Whether it is a full skein of yarn or just some leftover scraps from a previous sock knitting project; there are so many patterns available that are suitable for sock yarn.
#1 Scrappy Blanket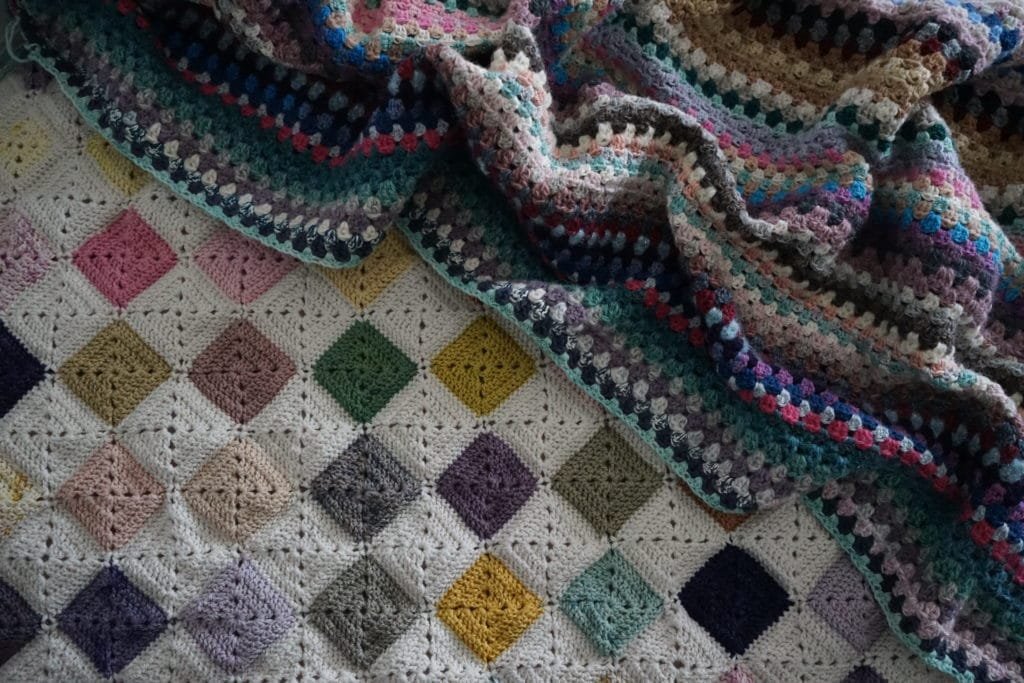 Blankets are perfect for using up any kind of scrap yarn. There are many patterns available, ranging from colorful scrappy blankets to solid colored ones. "The Coziest Memory" blanket by Kemper Wray, for example, is a free pattern that is perfect for small pieces of scraps. It consists of little patchwork-style knitted squares which only require 5-6 g of fingering weight yarn each. You can customize the size and create a unique blanket containing memories of all of the socks you made.
In case you also like to crochet or would like to try it, I can recommend two simple but fun patterns. Whenever I have some scrap yarn, I either add it to my "Granny Stripe" blanket by Lucy from Attic24 or to my "Battenberg Blanket" from Sandra Paul. If you are interested in more details on these blankets, I have written a whole post about them which you can find here.
#2 Hat
A hat is another great option for using up leftovers or a full skein of sock yarn since it is a smaller project. The hat in the picture is called "Trail 4 Hat" by Claire Borchardt and it took 63 grams to make for a standard women's size.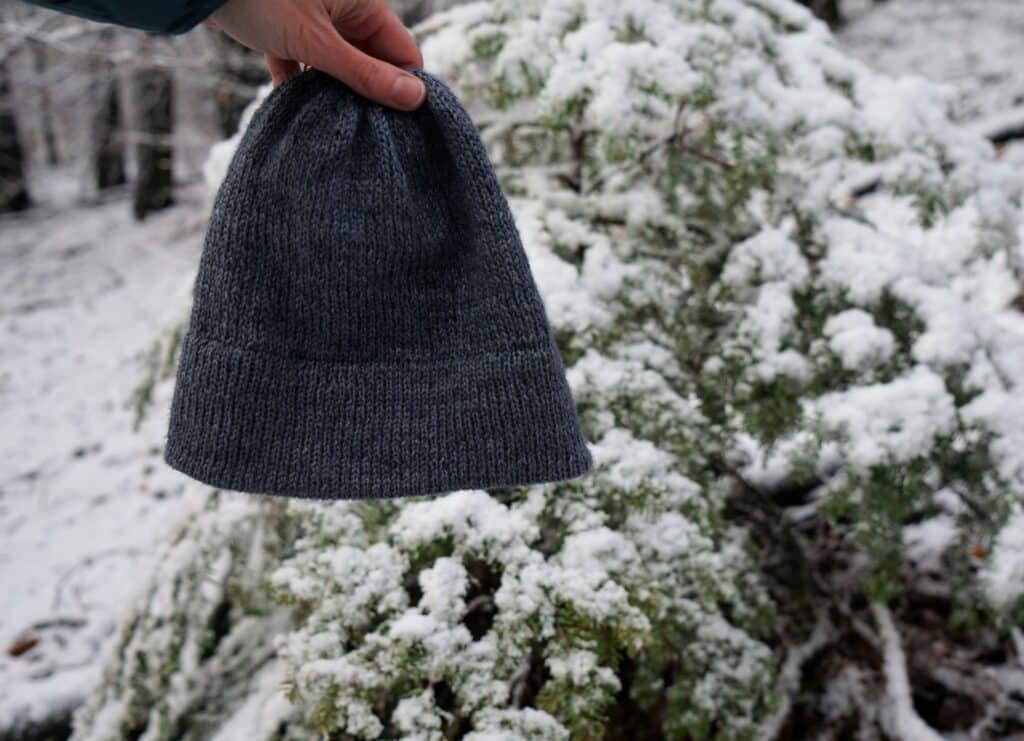 If you only have a small amount of yarn left, you can choose a striped or a colorwork hat. There are so many different patterns available for different styles and tastes.
#3 Shawl
A shawl (or scarf or wrap) can be a wonderful option if you have a set of mini skeins that you don't really know what to do with. Due to the size of this kind of accessory, you will have to combine the mini skeins with at least one additional full skein, though. There are numerous suitable shawl patterns available. I used the free "textured shawl recipe" pattern by Orlane Sucche to knit a colorful shawl for my mother-in-law last year. I used a 5x 20 g Rosemary & Pines Fiber Arts Luster Sock DK mini skein set along with one full 100 g skein of yarn.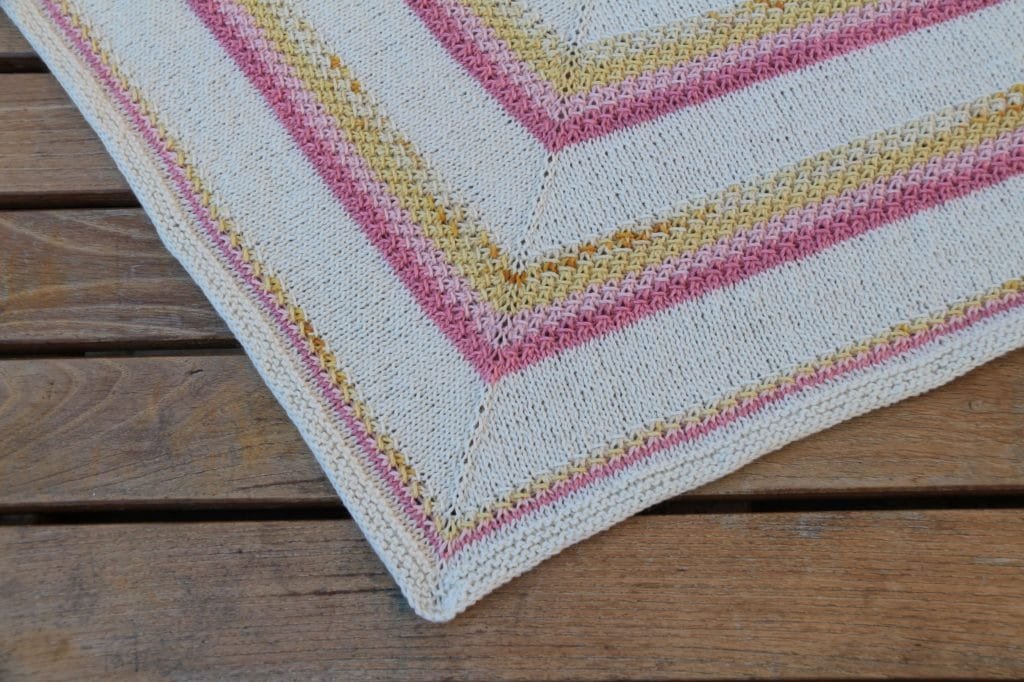 #4 Garment
Granted, you won't be able to make an adult sized sweater out of a single skein of sock yarn. But think about a yoke sweater where you could add scraps of different colors of sock yarn just to the yoke. Another option would be a multi-colored sweater like the one in the pictures below. It is by Alicia Plummer and is called "CQ". I used 83 g of different scraps of yarn for the colored rounds.
The "Shifty" pullover by Andrea Mowry would be another option that would work great for this.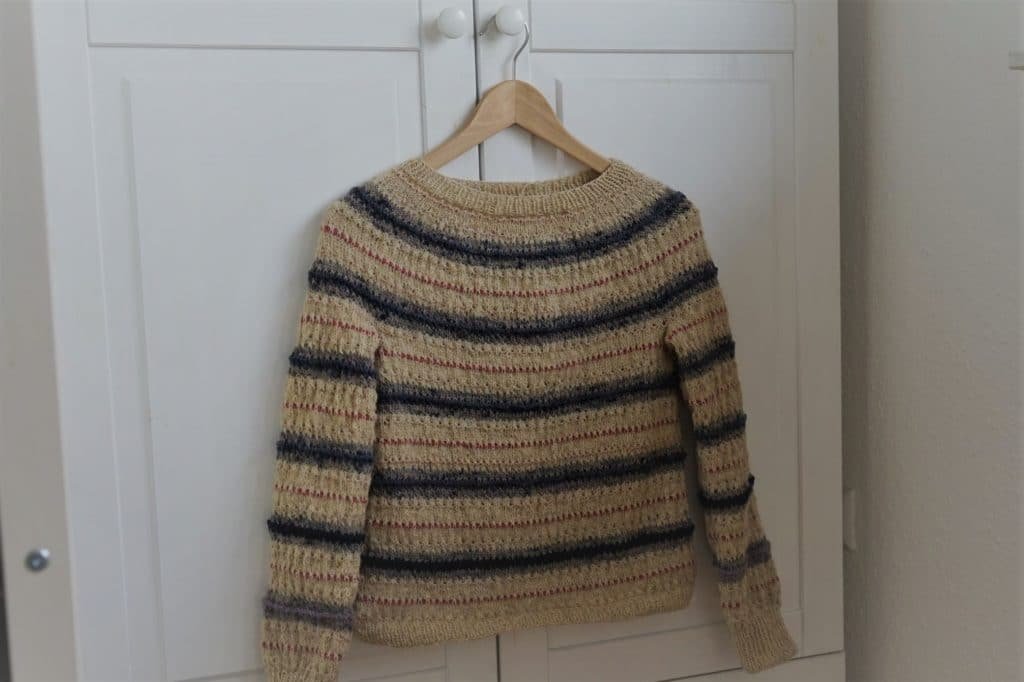 #5 Cowl
Due to the naturally smaller size of a cowl, this type of neckwear is ideal for a single skein of yarn. I have only knitted one adult sized cowl so far which you can see in the picture below. It is called "Starshower" by Hilary Smith Callis. But there are tons of beautiful patterns available that are perfectly suited for either just a single skein or a couple of scraps.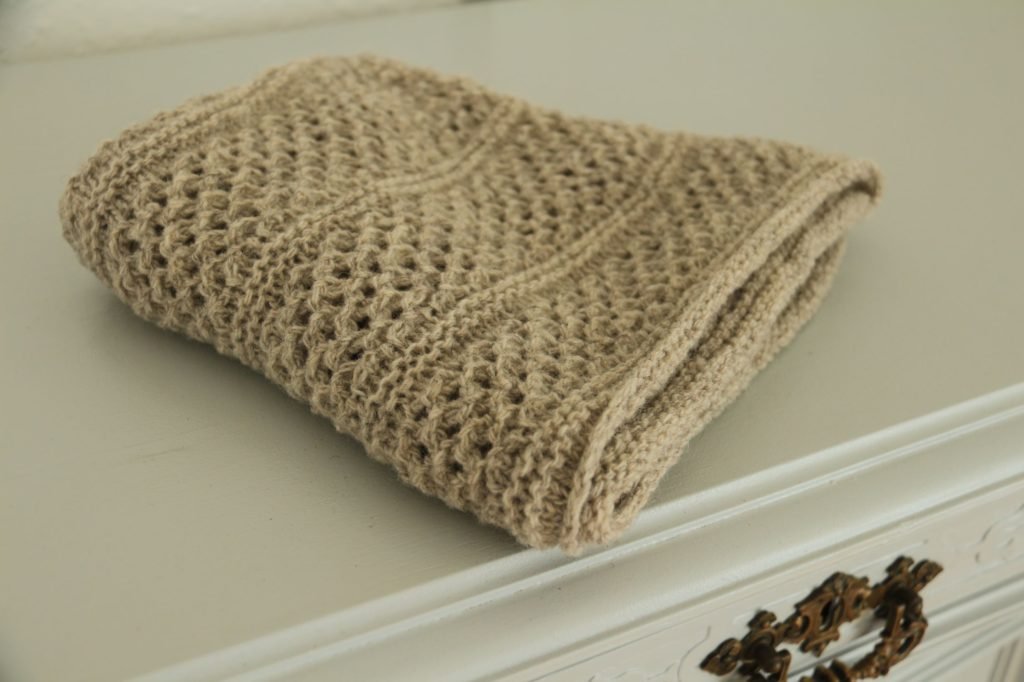 #6 Home Décor / Toys
If you have children in your life, knitted toys are another alternative for projects that don't require large amounts of yarn. A similar option are knitted home décor items. Some patterns can even be used for both. The "Never Not Gnoming" pattern from Sarah Schira is a favorite in my house. The gnomes can either be knitted in an ornament size or you can choose between two larger sizes that can stand on their own.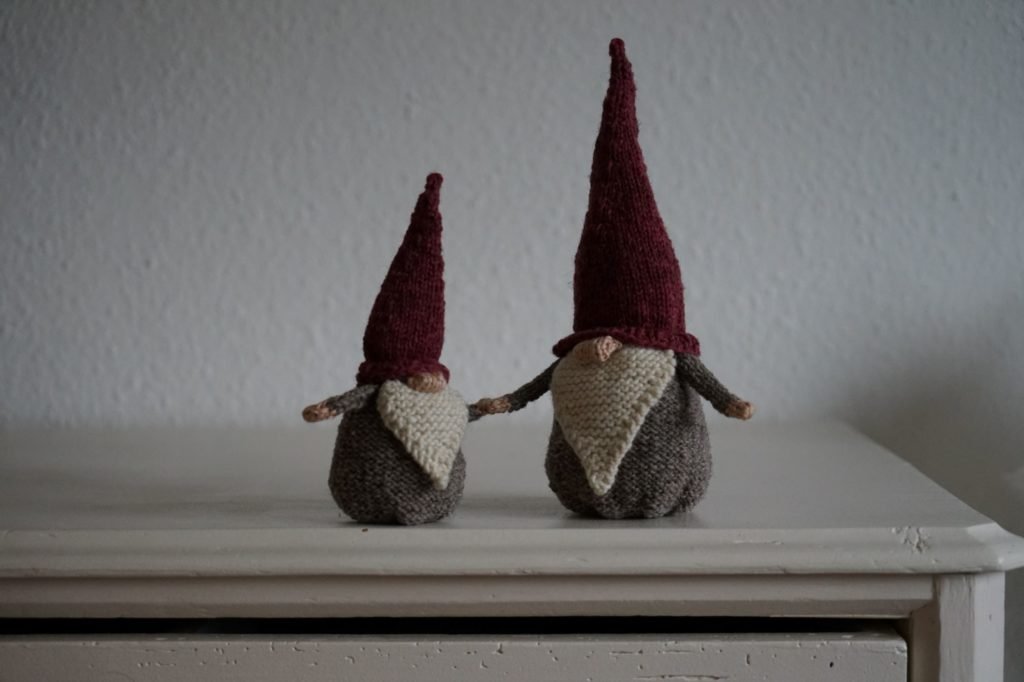 I have also made this cute little unicorn for my daughter two Christmases ago. The pattern is called "Nilla the Unicorn" by Rachel Borello Carroll.
And I have one more suggestion in this category for you: Susan B. Anderson has several different patterns for garlands which I wanted to make for the longest time. Here is a link to her "Spring Charm Set".
#7 Mitts & Mittens
One more idea for using either a single skein of sock yarn or several scraps are mitts or mittens. Both of these are naturally a bit smaller than socks and therefore require less yarn.
If you are looking for a very simple, single colored pair, I can recommend "The World's Simplest Mittens" by tincanknits. It is a free pattern that comes in numerous sizes, from toddler to adult. I have knit this pattern a couple of years ago and made one pair for each of my daughters. They were quick to knit and still fit them after three years.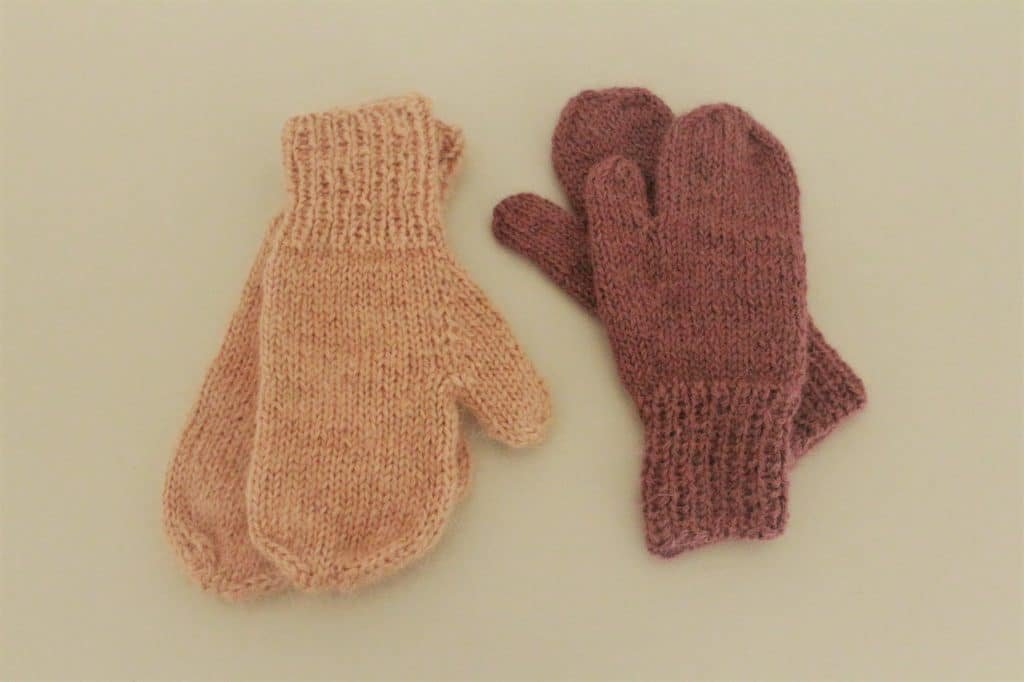 If you are looking for a more ornate or challenging pattern, you should have a look at Erica Heusser's designs. She has the most beautiful detailed colorwork patterns. Here "Songbird Mittens" pattern has been in my queue for quite some time. And here "Wayfarer Mitts" look like a perfectly suited pattern for using up scraps of sock yarn.
Pin It For Later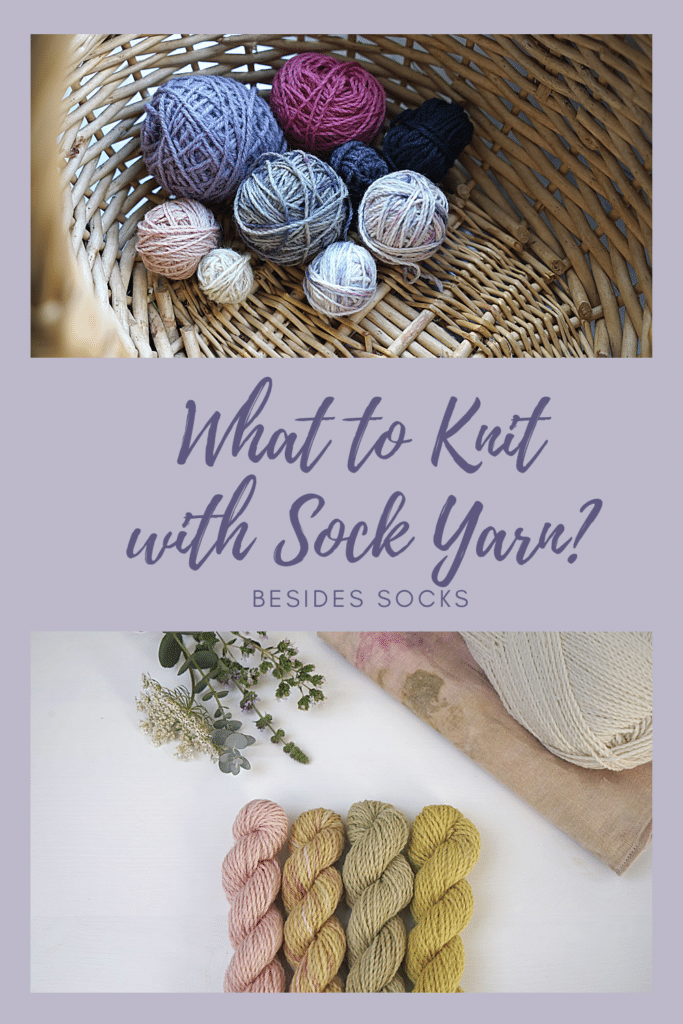 What are your favorite things to knit with sock yarn besides socks? Come share in the comments!
Did you find this blog post valuable or helpful? If so, you can support my website by buying me a coffee below, purchasing my knitting patterns or yarns or simply by leaving a comment. Thank you!