In this blog post I will show you how to make DIY aroma stones. These are also called diffuser stones or scented rocks and can be used as a medium for essential oils.
I have been researching the topic of essential oils a lot lately. And while I have already been using essential oils in my cold process soap, DIY deodorant and homemade candles, I haven't really acquired any more in depth knowledge about the properties and ways of use of different essential oils.
There are numerous ways to diffuse essential oils in your home. You can use an electric diffuser or burn candles scented with essential oils. But I prefer using the aroma stones because they don't require electricity and can be left unattended. And if the scent fades over time you can simply add a few drops of the essential oil or oil blend of your choice.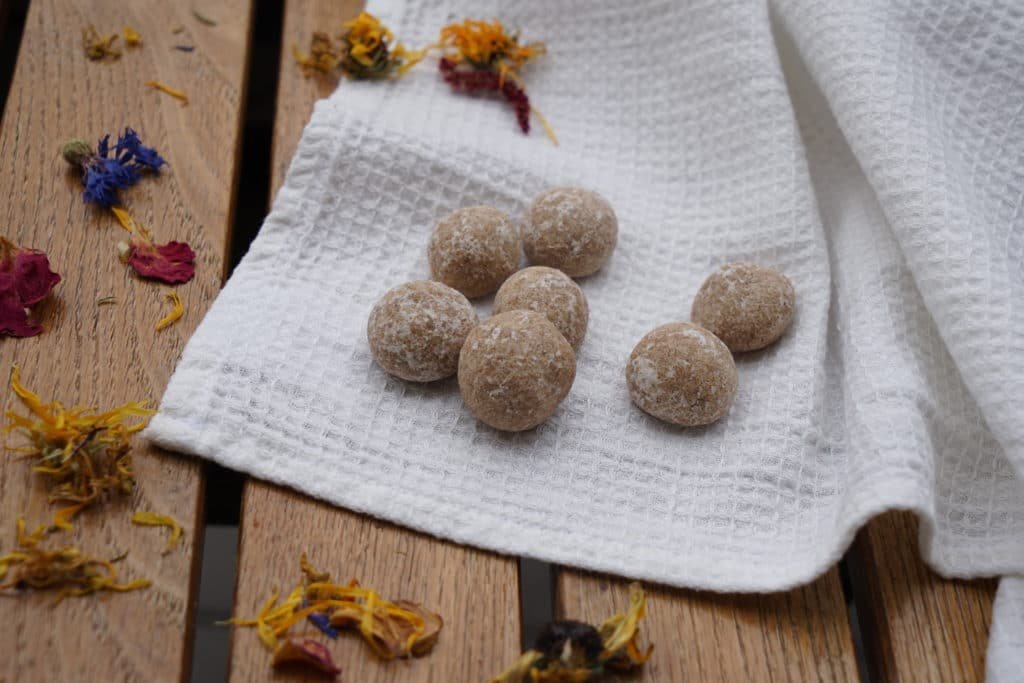 How to Use DIY Aroma Stones
You can set the aroma stones in a bowl or on a small plate and put them on your coffee table, on your nightstand or wherever you want to enjoy the scent of the stones. You can also put a couple of scented stones in your drawers to make your laundry smell good and keep moths away.
Since I only recently became interested in essential oils and generally like to keep things simple and minimal in our home, I only own a few basic essentials oils like lemon, lavender and peppermint. But of course you can use more than one essential oil at a time and create different essential oil blends. This is totally adaptable and depends on your mood and the season.
How to Make DIY Aroma Stones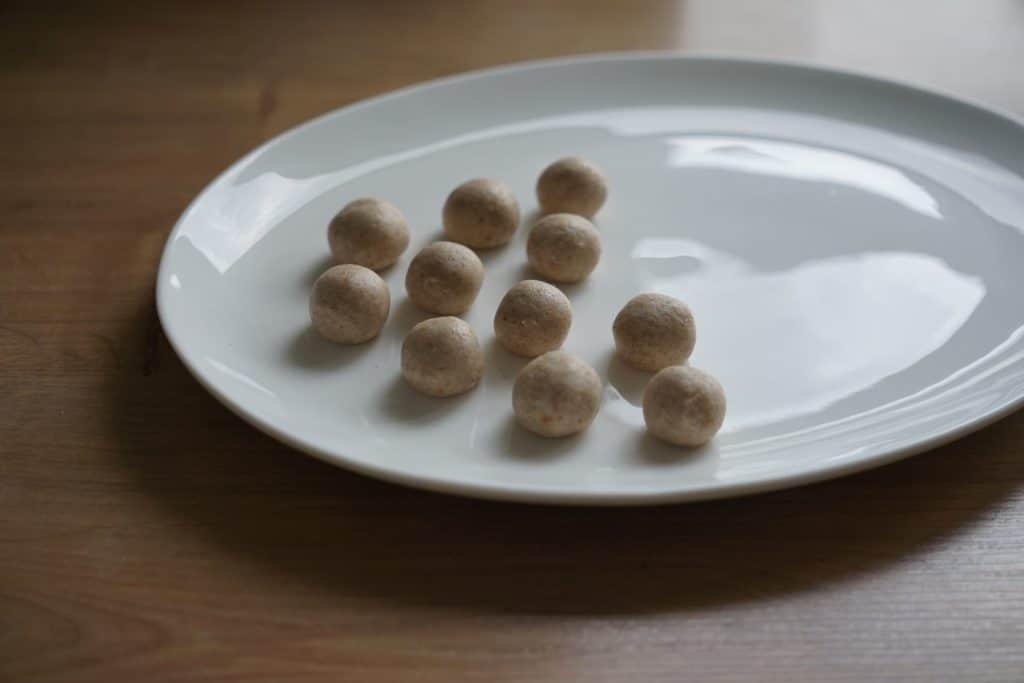 To create the aroma stones you simply make a salt paste. The salt paste consists of just a few basic ingredients, namely flour, salt, starch and water.
Since I wanted to create more natural, organic looking stones I used a mixture of all-purpose flour and rye whole wheat flour. If you prefer white stones, use all-purpose flour only. If you want colored stones, you can add some clay or mica.
Ingredients
1.5 cups rye whole wheat flour
0.5 cups wheat flour
0.5 cups starch
1 cup salt
1 cup water
4 drops of essential oil(s)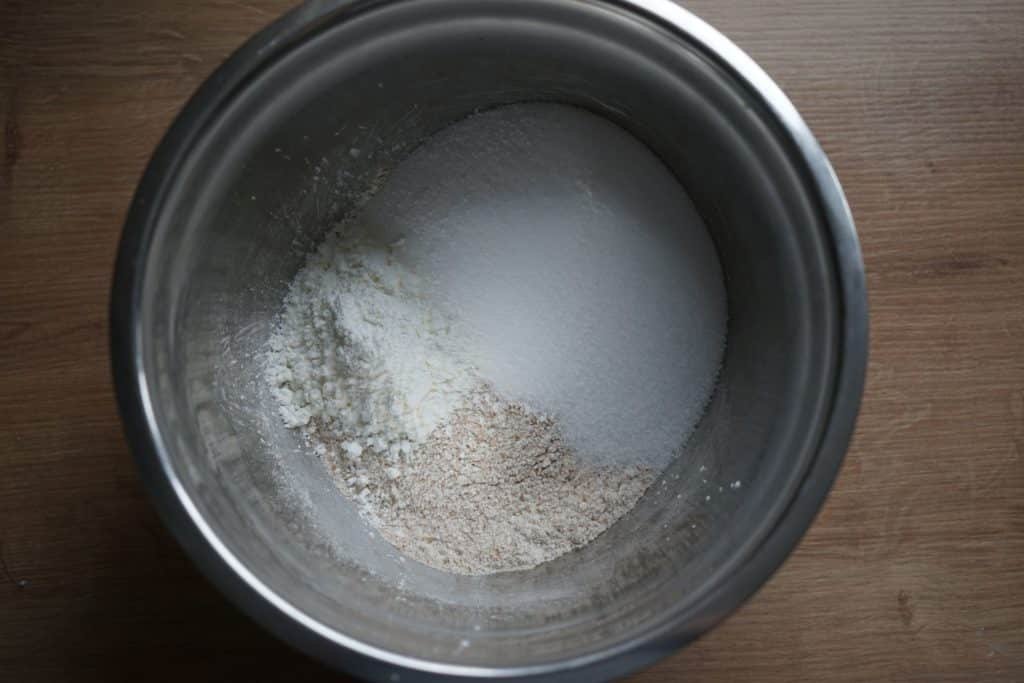 Instructions
Mix the dry ingredients (flour, starch and salt) in a bowl.
Add the water and mix with your hands until the dough is ready. If it is too dry, add a little bit of water. If it is too wet, add some more flour.
Now it is time to create the stones. Simply take a little bit of dough and roll it in your hands until you have your desired shape.
Put the stones on a baking sheet.
Bake in the oven for one hour at 140 °C / 285 °F.
If the stones are cooled down you can add your essential oil(s). The amount you use depends on your personal preference and also the size of the room. Personally, I find that 3-4 drops in total are enough.
Note:
You can also let the stones dry at room temperature. You just have to be aware that this will take a couple of days and the stones will change their appearance and look like they have been covered in powdered sugar, like mine do. This is due to the hygroscopic property of salt.
Option #2: DIY Aroma Ornaments
Instead of making stones you can also roll out the dough just like you would do with a cookie dough. You can create ornaments using cookie cutters and punch a hole through with a wooden spit. Later on you can tie a string through and hang the scented ornaments.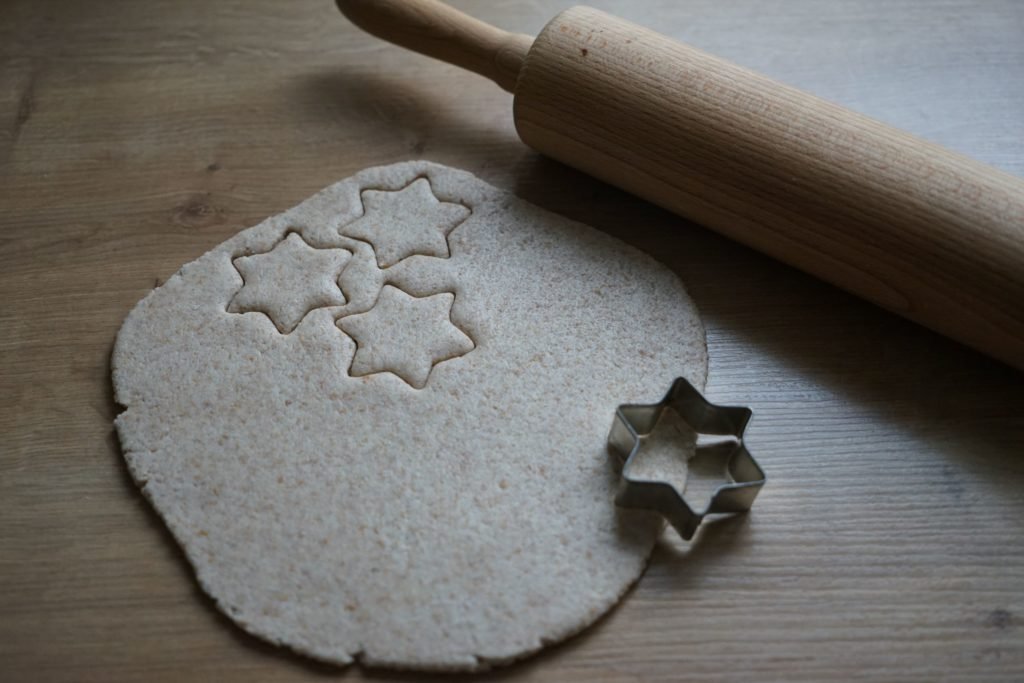 I imagine that these ornaments would look lovely on a Christmas tree. Especially if you add a Christmas-y scent to them. This is why I made a couple star ornaments beside the stones.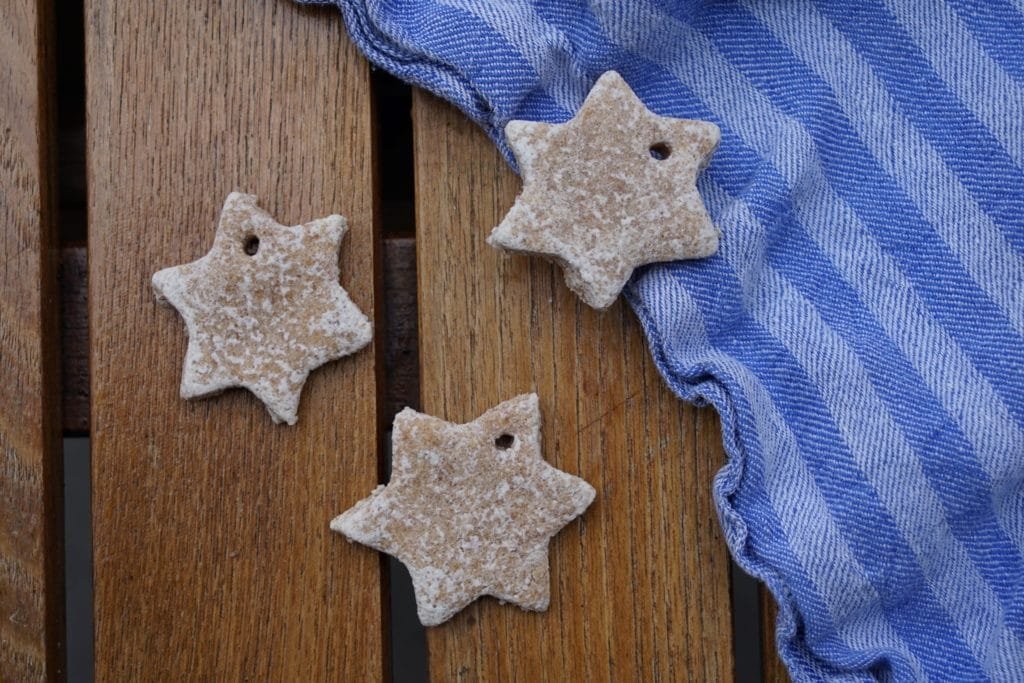 Further Reading Recommendation:
If you, too, are interested in essential oils and would like to continue reading about the topic, I can highly recommend the blog Our Oily House. Laura shares tons of tips and recipes about essentials oils and her website contains a wealth of information.
What is your favorite way of using essential oils? Do you have some blend recommendations? Come share in the comments!
Pin It For Later
Did you find this blog post valuable or helpful? If so, you can support my website by buying me a coffee below, purchasing my knitting patterns or yarns or simply by leaving a comment. Thank you!