Today I want to share a DIY painted wooden peg dolls tutorial with you. I recently hand painted these wooden peg dolls as a birthday gift for one of my nieces who is turning four this week. Making these personalized peg dolls was very simple to do and took me just a couple of hours. But I decided to share it nonetheless in case you are on the lookout for a simple and personal gift idea for a child.
This post contains affiliate links. I may earn a small commission if you use these links, at no cost to you. As an Amazon Associate I earn from qualifying purchases. I only recommend products that I find value in myself. See my full disclosure here. Thank you for your support!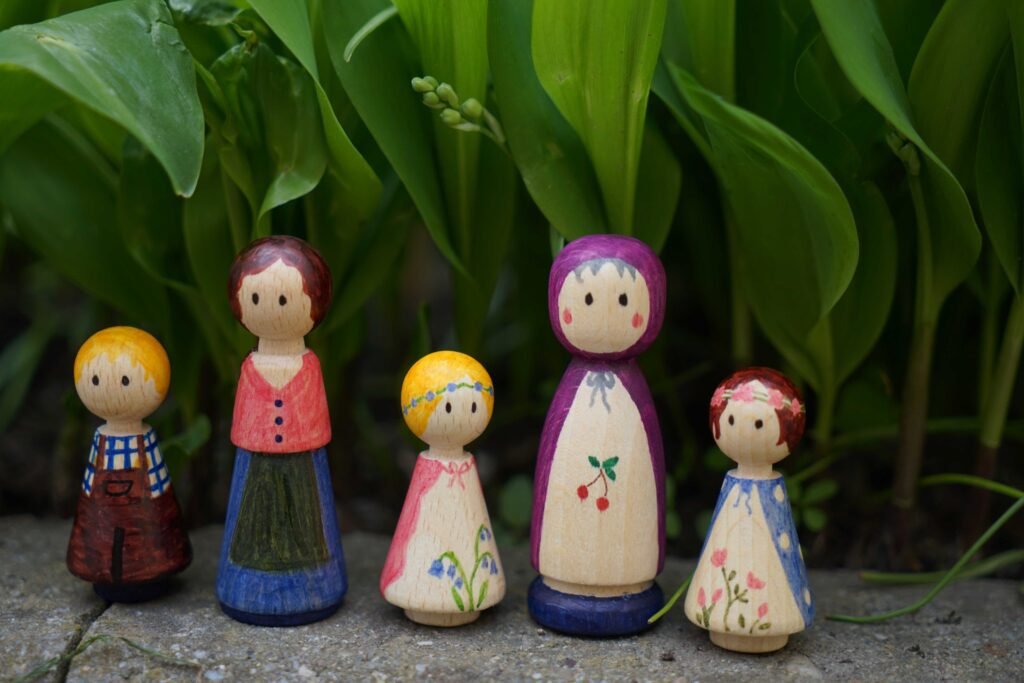 List of Materials
Creating these personalized peg dolls is so simple that you need very few materials.
If you have some woodworking experience you could make the peg dolls yourself. Since I don't, I decided to purchase them as a set on Etsy. The shop I ordered them from is currently on a break but you can find some similar sets here and here.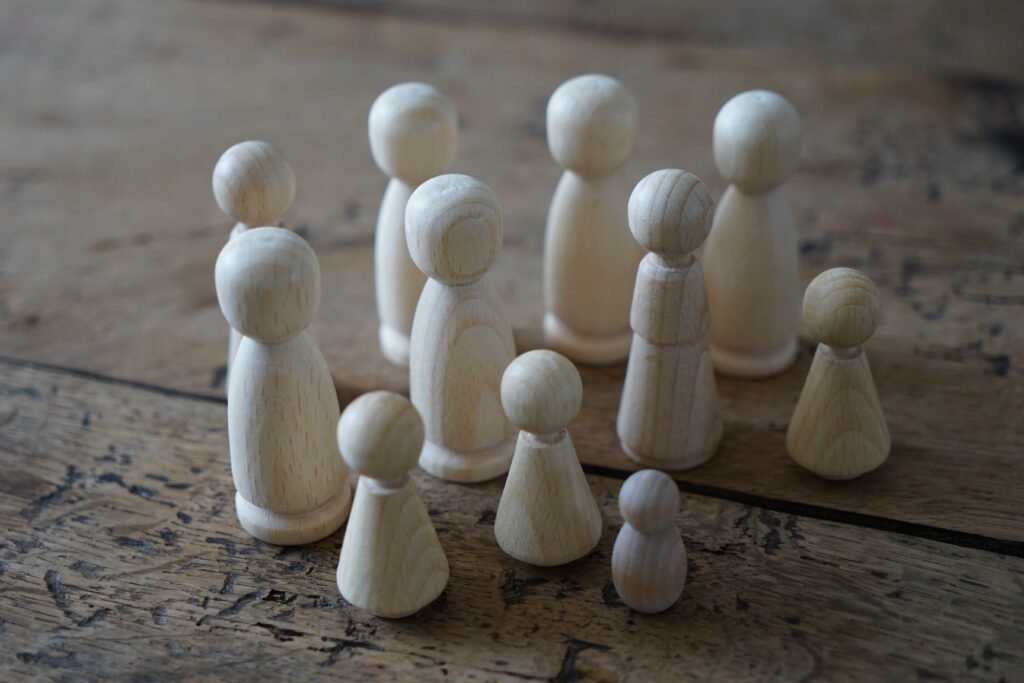 You have various options when it comes to the paint. I used some acrylic permanent pens that work for different surfaces. The brand I used doesn't seem to be available worldwide but here is a very similar set.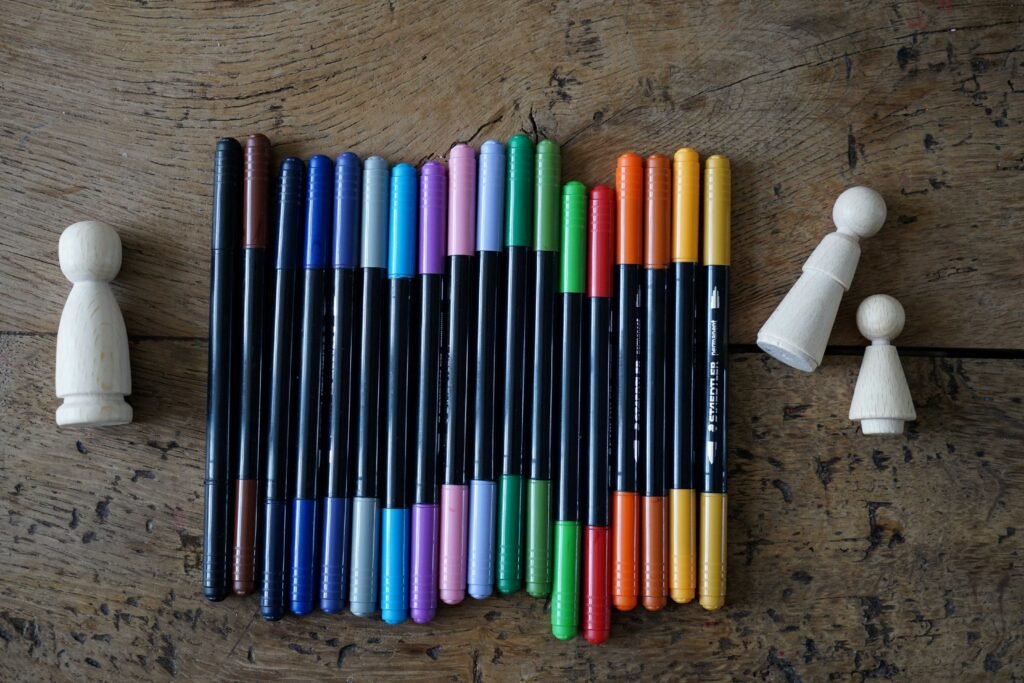 The reason I chose an acrylic paint was simply because that's what I had in my house already. You can use several other paints for painting wood. I found this blog post that lists the different paint options and talks about their pros and cons in detail.
I imagine that using natural dyes would be a very lovely alternative. To be honest, my original plan was to make some dye solution and naturally dye the peg dolls. Unfortunately I ran out of time and opted for the permanent pens instead.
Instructions for DIY Painted Wooden Peg Dolls
Decide on how you want the peg dolls to look like. The possibilities are nearly endless. You could recreate the family members of the child you want to gift the peg dolls to. You could do crib figurines. Or fairies. Or gnomes. Whatever comes to mind. If you are looking for inspiration, I can highly recommend that you check out Pinterest.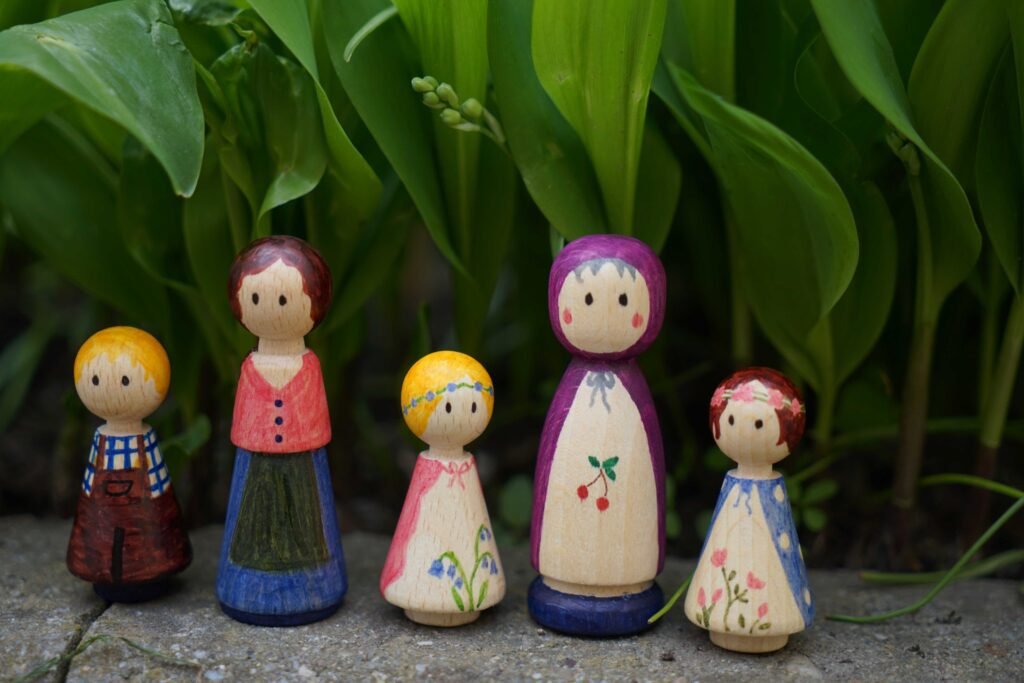 Start painting. Depending on how much painting practice you have and how elaborate your designs are, the amount of time you need will vary. As a point of reference, it took me about 3-4 hours to paint my eleven peg dolls.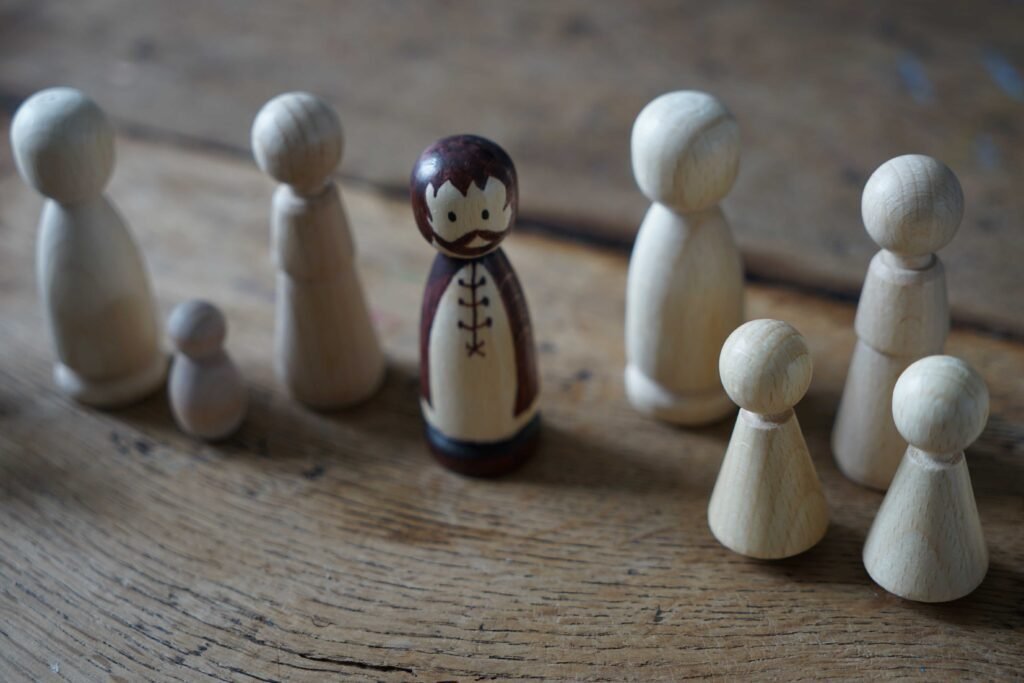 And if you just like this gift idea but don't feel like hand painting the peg dolls yourself, there are of course several options to purchase already painted peg dolls on Etsy.
Pin It For Later: DIY Painted Wooden Peg Dolls
Did you find this blog post valuable or helpful? If so, you can support my website by buying me a coffee below, purchasing my knitting patterns or yarns or simply by leaving a comment. Thank you!