This post is all about creating a DIY spring wreath. Since there weren't many flowers blooming when I made the wreath I used dried flowers. But of course you can use fresh flowers or greenery as well.
This post contains affiliate links. I may earn a small commission if you use these links, at no cost to you. As an Amazon Associate I earn from qualifying purchases. I only recommend products that I find value in myself. See my full disclosure here. Thank you for your support!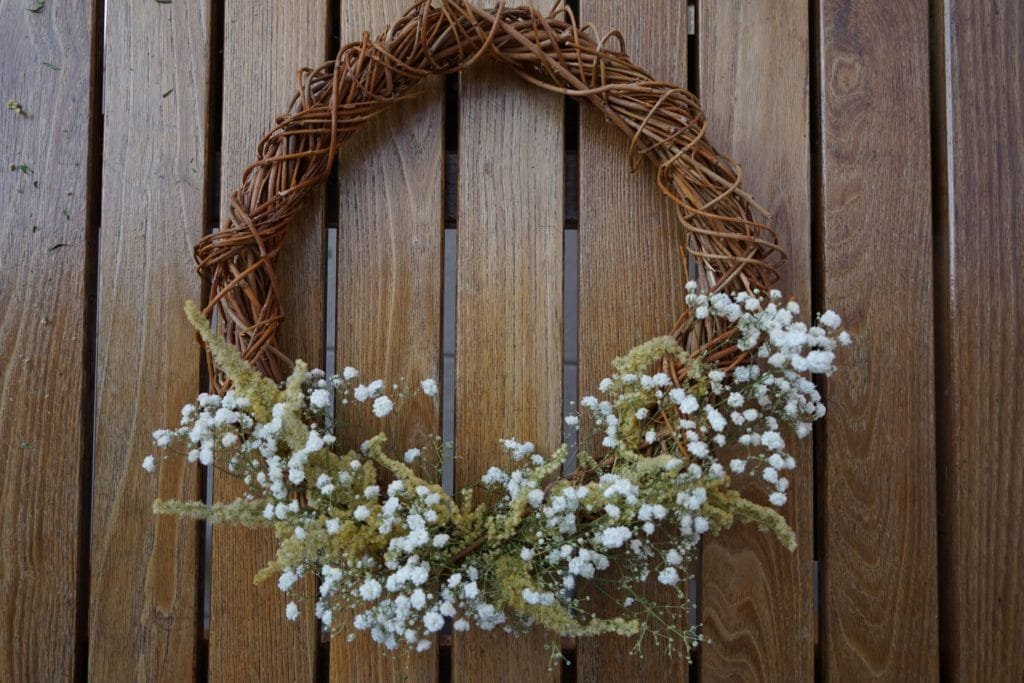 Back in summer last year I showed you how to make a fragrant wreath using lavender, rosemary, lemon verbena, tarragon and oregano. And during the Christmas season, I often make a wreath solely out of rosemary. The possibilities are manifold and you can adapt the wreath completely to your taste.
Materials You Need To Make A DIY Spring Wreath
I use a willow wreath base that I made myself a couple of years ago. But you can also use a store-bought wreath base. You can find wreaths made from metal, bamboo, willow or straw in many different sizes. Here are some examples.
For my spring wreath version, I simply used what was available. There were a couple of dried goldenrod branches from last summer that I had hung in the attic. In addition, I purchased two branches of baby's-breath (gypsophila). If you don't have anything on hand, you can buy some already dried flowers.
I usually use a jute string to hang the wreath up. You could also use a ribbon.
Decorated Easter Egg (optional):
Since Easter is coming up shortly, I decided to add a hand painted Easter egg to my spring wreath. Since my daughters and I had painted some blown eggs with watercolors anyway, I added an egg to the wreath.
On the picture below, you can see how a wreath with an additional ribbon can look like. I made this wreath completely out of rosemary without an additional wreath base. Since I made the wreath around Christmas time last year I added a red gingham bow to add a festive touch.
Instructions On How To Make A DIY Spring Wreath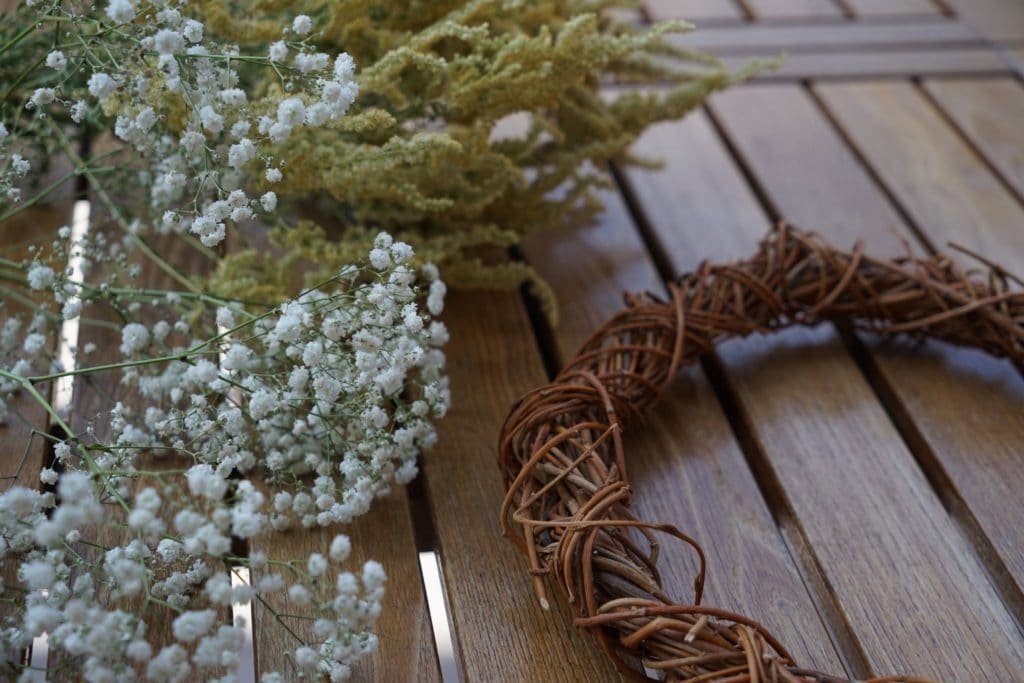 The process itself is rather simple. You start by taking a small bundle of branches and cut most of the stems off. Since the stems of glysophila and goldenrod are so delicate, I was able to tuck them into the wreath base without further securing them with a string or metal wire.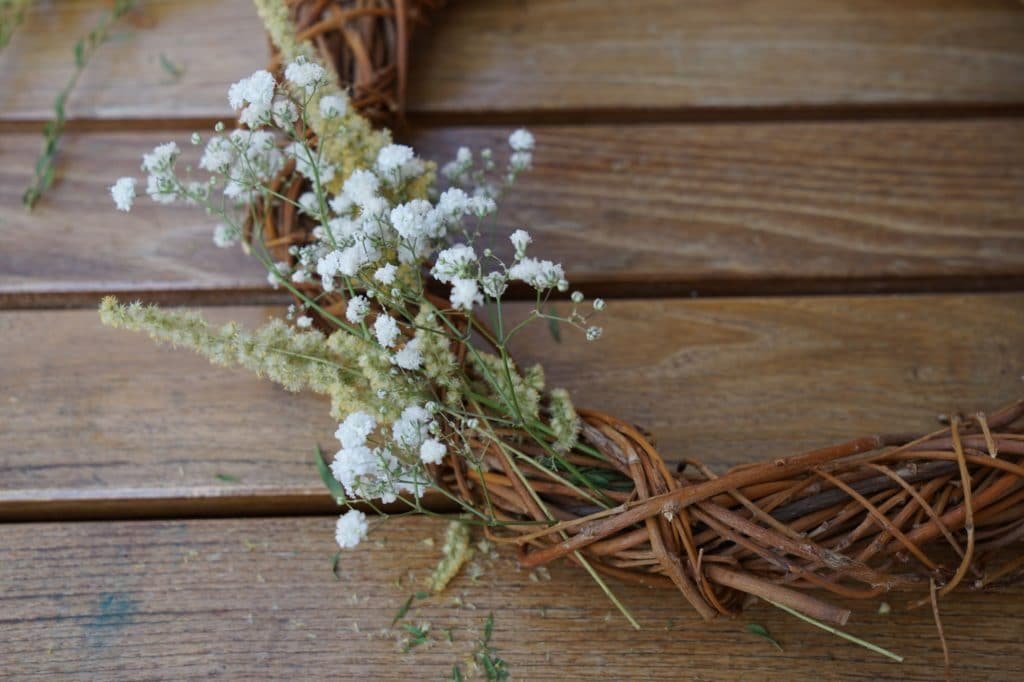 Then I proceeded to tuck in more stems around the lower part of the wreath. Of course you can also cover the whole wreath with flowers. But this time, I was going for an only partly-covered wreath.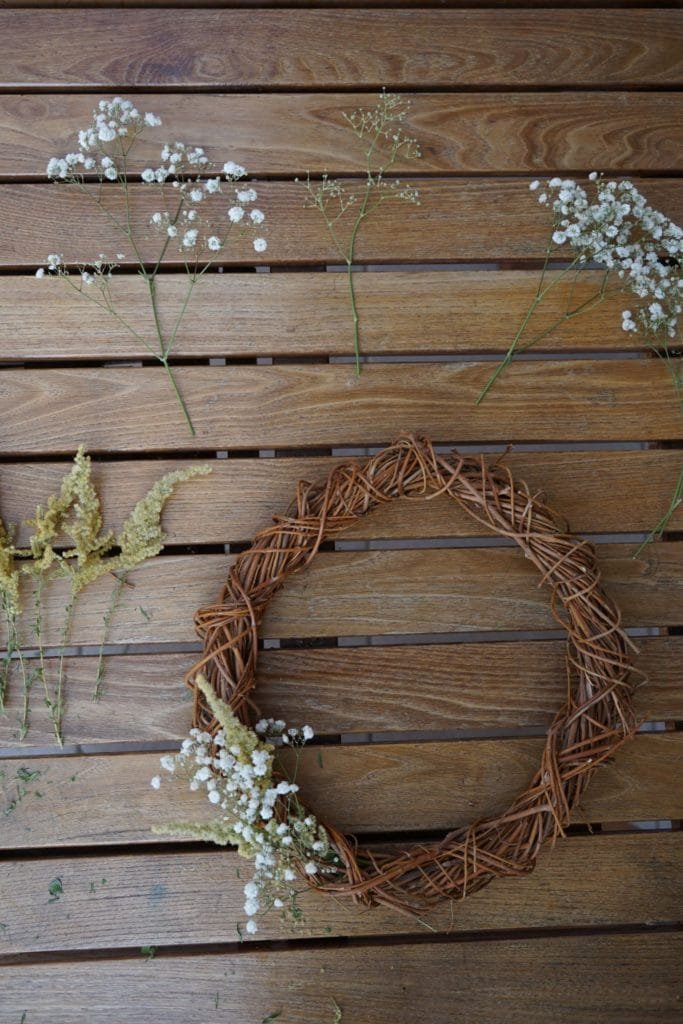 Repeat until you are happy with how the wreath looks. Add the jute string.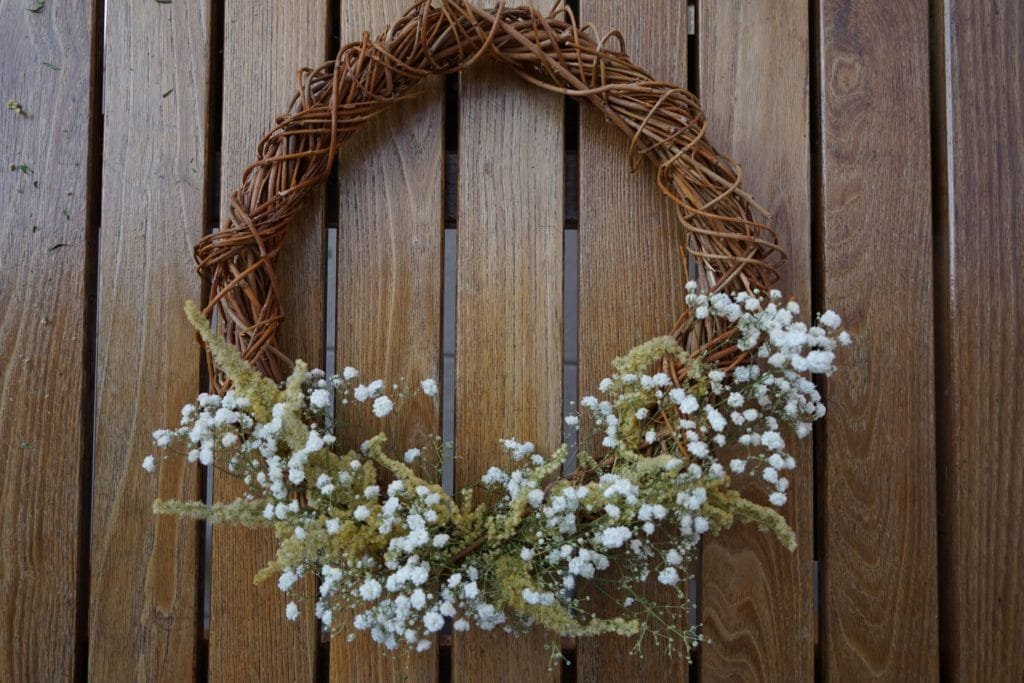 Suitable Flowers For Drying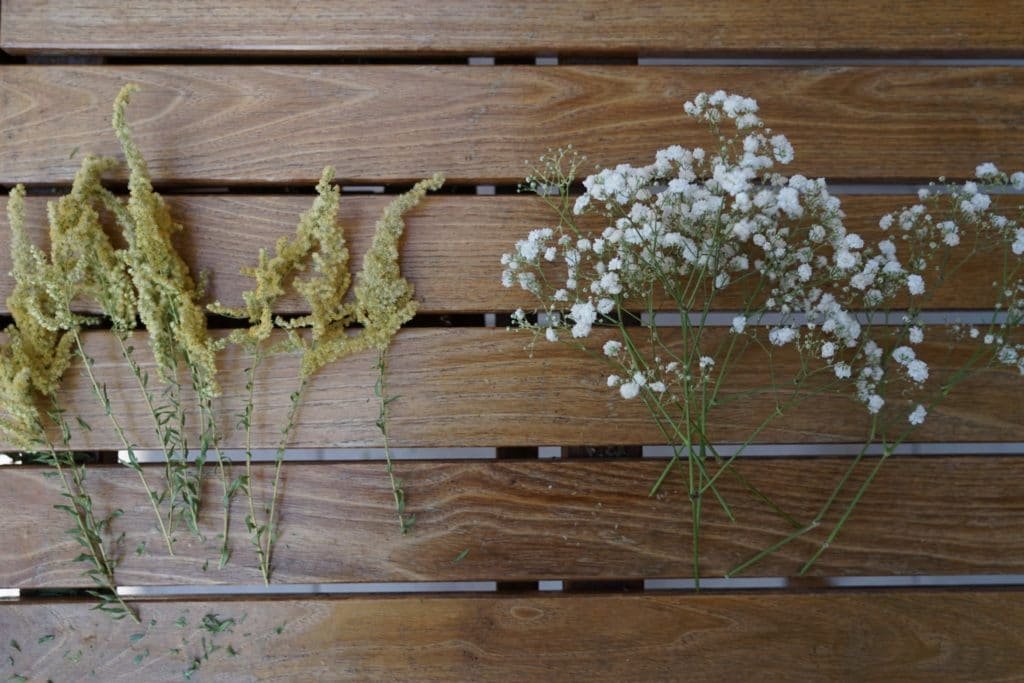 If you would like to know which flowers are suitable for drying or look especially nice when they are dry, here are some examples. They can be used in addition or instead of the ones I utilized.
Willow Branches with Catkins (add to the wreath when they are still fresh, otherwise you won't be able to bend them)
Alternative Options For Creating A Wreath
There are a lot of gorgeous wreaths on Pinterest if you need some more inspiration. I have created a board with a collection of beautiful natural wreaths which you can find here.
And if you don't want to make your own, there are lots and lots of gorgeous dried flower wreaths available on Etsy. Here are some examples: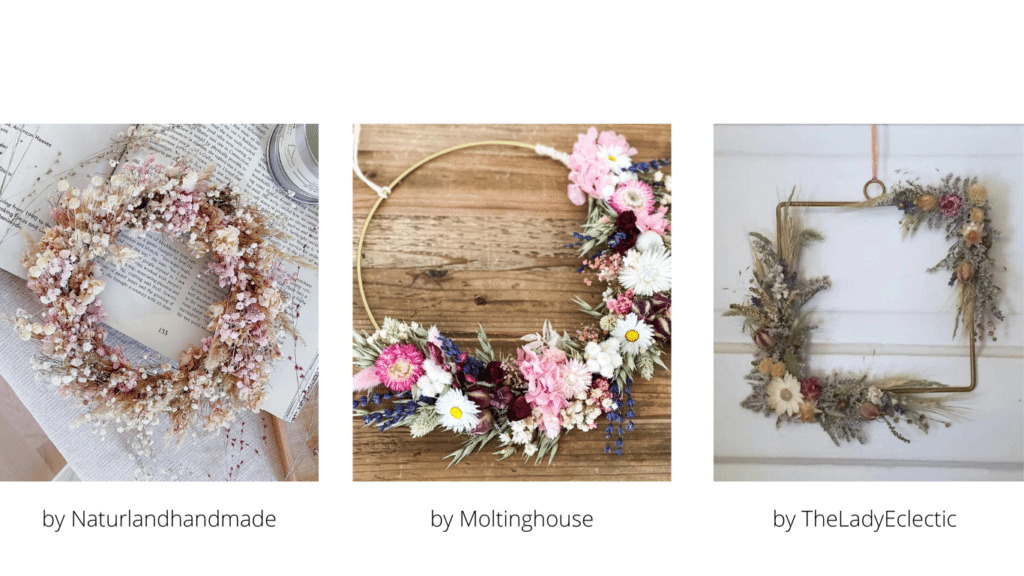 Pin It For Later: DIY Spring Wreath
If you would like some more inspiration on simple projects for your home using natural materials, check out the DIY home projects category of my blog.
Did you find this blog post valuable or helpful? If so, you can support my website by buying me a coffee below, purchasing my knitting patterns or yarns or simply by leaving a comment. Thank you!