I recently picked up a new hobby and enjoy it so much that I want to share this simple beginner's guide to pen, ink and watercolor painting with you.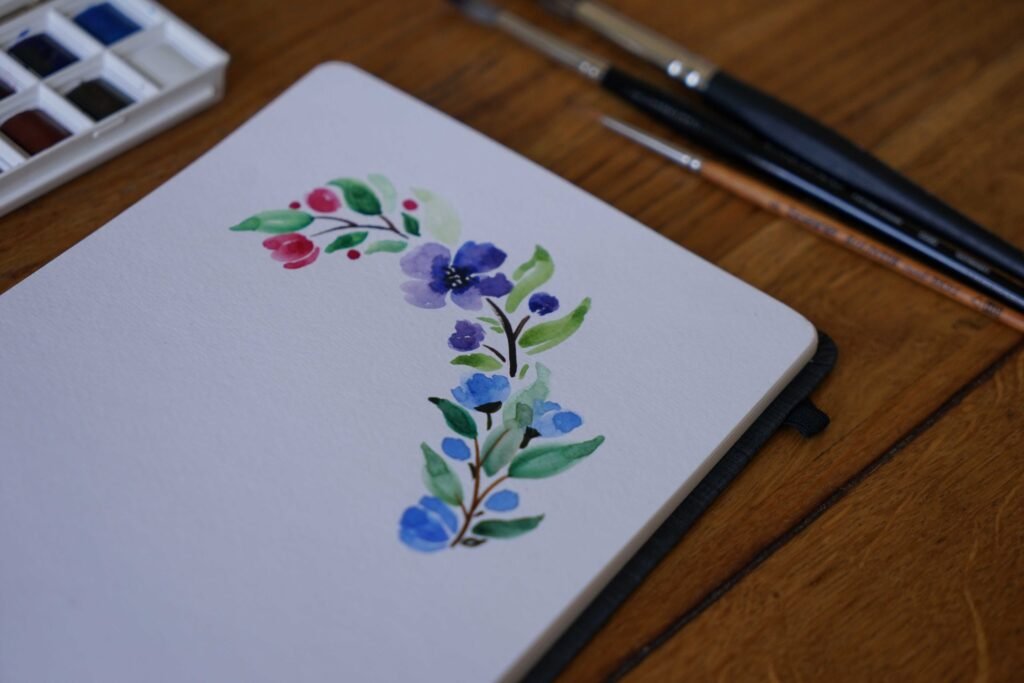 This post contains affiliate links. I may earn a small commission if you use these links, at no cost to you. I only recommend products that I find value in myself. See my full disclosure here. Thank you for your support!
How to Get Started with Watercolor and Ink Painting
A great thing about watercolor painting is the fact that you don't need a huge number of supplies to get started. I began painting just a couple of weeks ago and have only been to an art supplies store once to purchase the supplies I needed to get started. So far, I own three brushes in different sizes, a small watercolor palette (containing twelve colors), a sketchbook and some fineliner ink pens.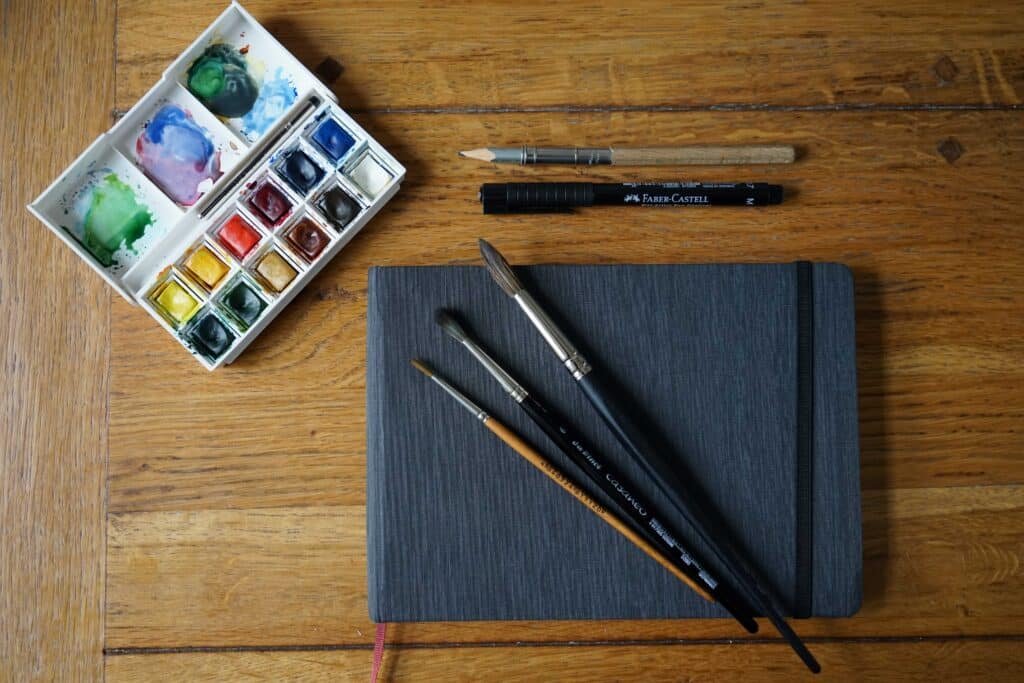 If you want to simplify the number of supplies even more, you could get away with only getting three watercolor paints in the primary colors red, blue and yellow. Using these three colors will enable you to mix up all other colors.
In addition, you will need a jar or container of some kind to hold the water you need to mix up the watercolor paint from the pigment. I also have an old towel next to me when I am painting to get rid of excess water from the brush.
If you would like to loosely sketch the motif before starting with the actual painting process, you also need a pencil and eraser.
Disclaimer:
Next, I am going to show you step-by-step how to create a watercolor and ink painting. If you look at my paintings and find them hilarious, please keep in mind that I am still very much at a beginner stage! I am certainly not an expert but rather a fellow beginner who wants to encourage you to give watercolor painting a try!
Step-by-Step Tutorial of Painting with Ink and Watercolor
Decide on the motif you want to paint.
Take your sketchbook or paper and do a rough pencil sketch. Be careful to only sketch lightly because you will have to erase the pencil markings later on.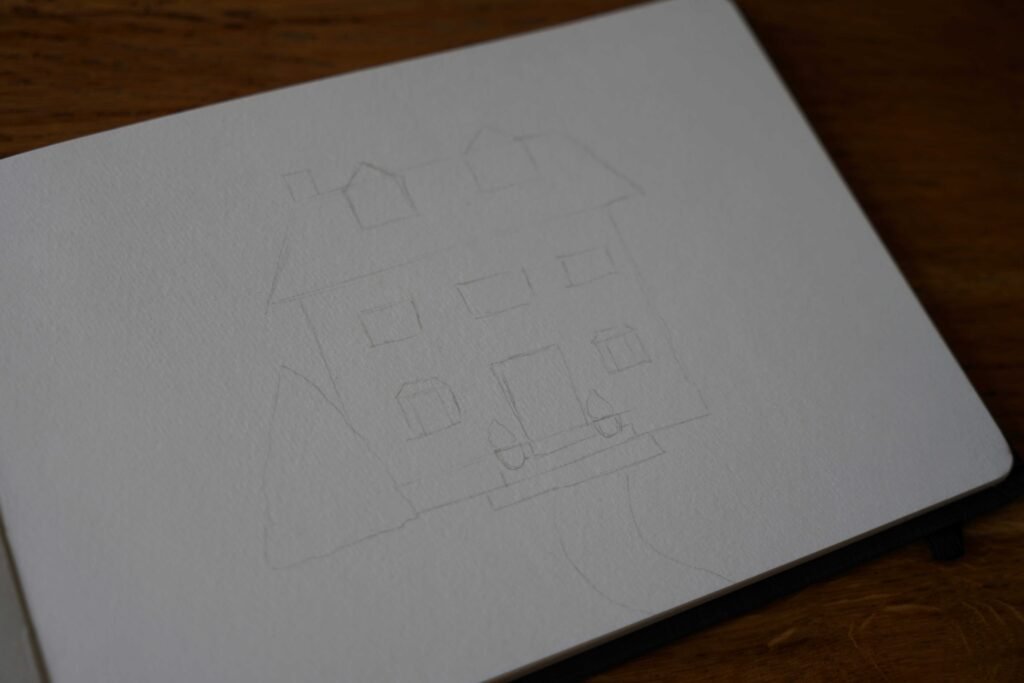 The next step is to use the pen and apply the ink over the pencil sketch. Personally, I have found that I sometimes like to use different tip sizes within one painting to create thicker and thinner lines. You also don't have to ink the complete painting. It can look very lovely if some parts of the painting don't have ink lines around them, especially for blurry objects (like trees in the background).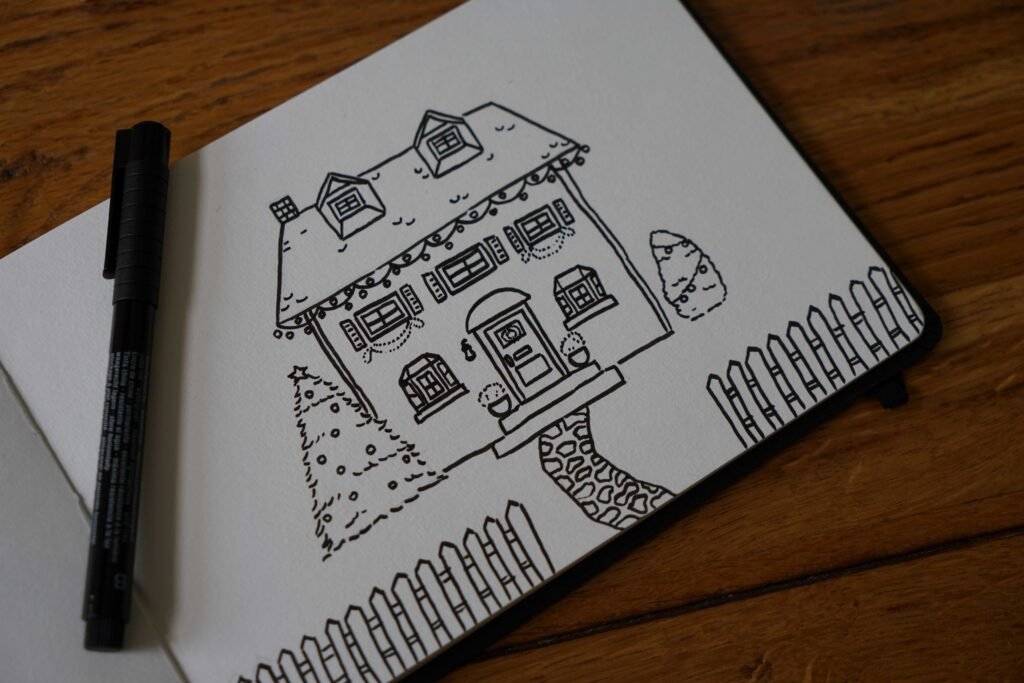 Now it is time for the watercolor part. Wet your brush and start mixing together the pigments. If you want a lighter color, just use more water. If you are looking for a more blurry, watercolor-y effect, you can slightly wet the paper with your brush before applying the paint.

There are two basic ways you can apply watercolor paint. You can either paint wet on dry, meaning that you let one color dry first before applying the next. Or you can paint wet on wet, this will result in a blended effect because the wet colors are going to run into each other on the paper.
What to Paint
Look at the work of professional artists and illustrators and see what resonates with you. You can find great inspiration on Pinterest, Instagram or Etsy. Personally, I really like the Americana folk art style and paintings that portray a cottagecore, country lifestyle with an old-world charm.
A couple of my current favorites are Loré Pemberton, Laivi Põder and Joy Laforme.
Joy Laforme is the author of multiple watercolor books. I own her Folk Art Fusion: Americana book and can highly recommend it, if you like the folk art style.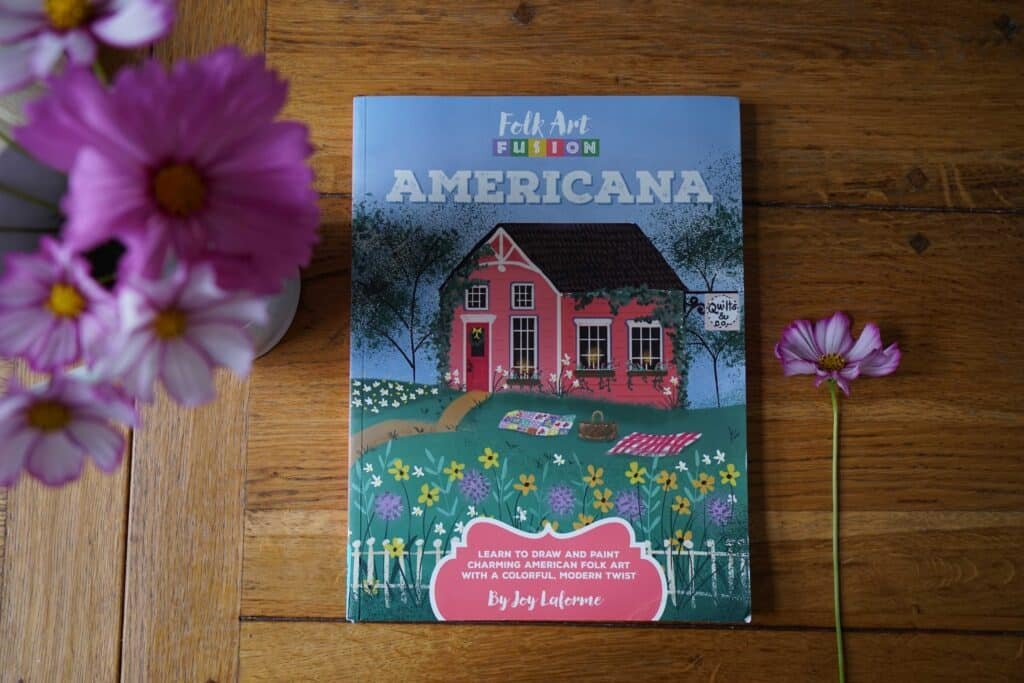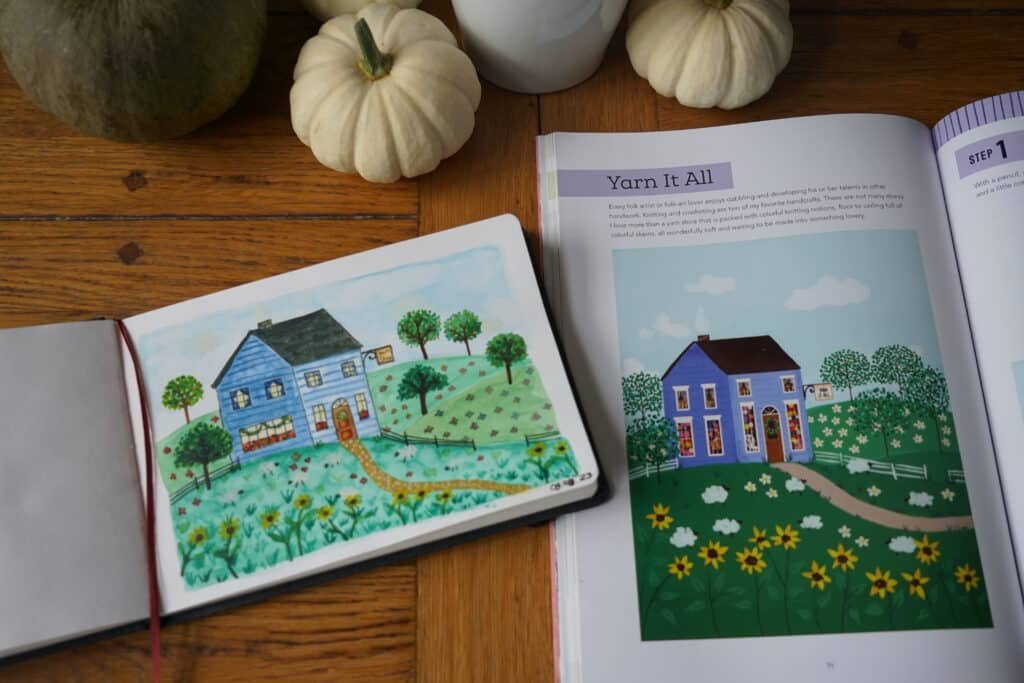 Another great way to get inspiration for a painting is by looking at photographs. Pinterest is a great resource for this. For example, I created this painting after seeing an image on Pinterest that I was really drawn to. As you can see, I didn't try to recreate the picture exactly, I used it more as a source of inspiration.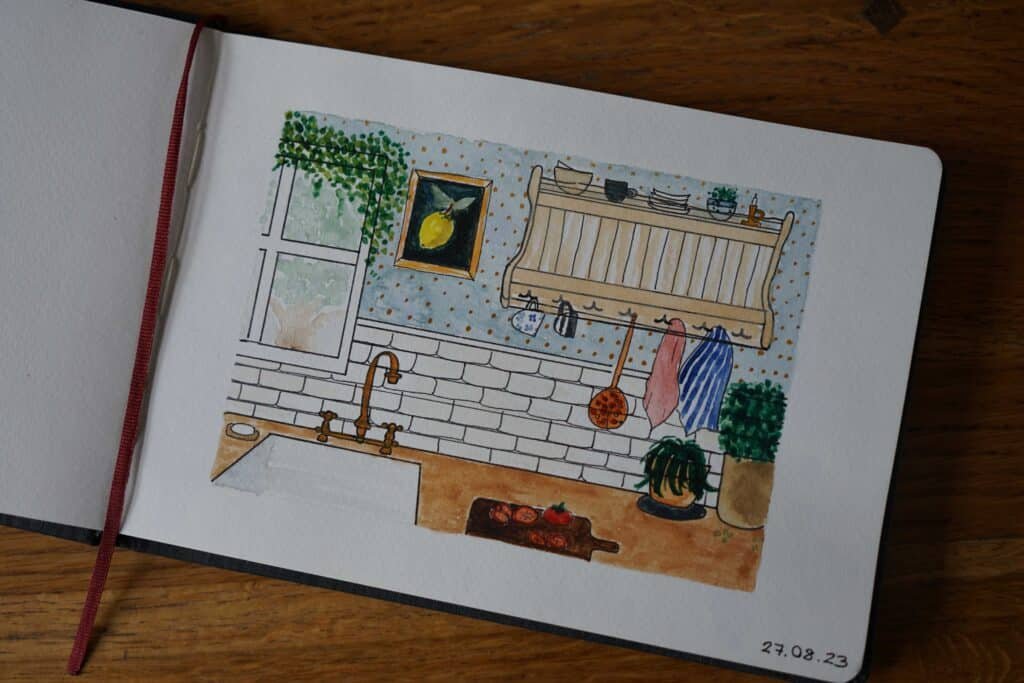 And here is one more example from one of my own photographs: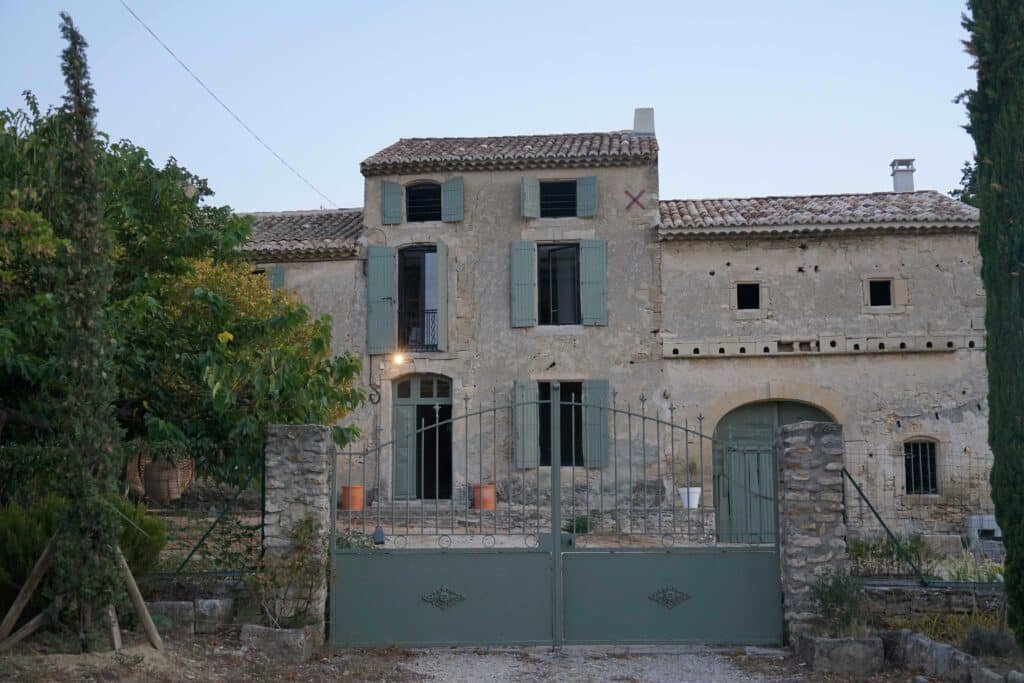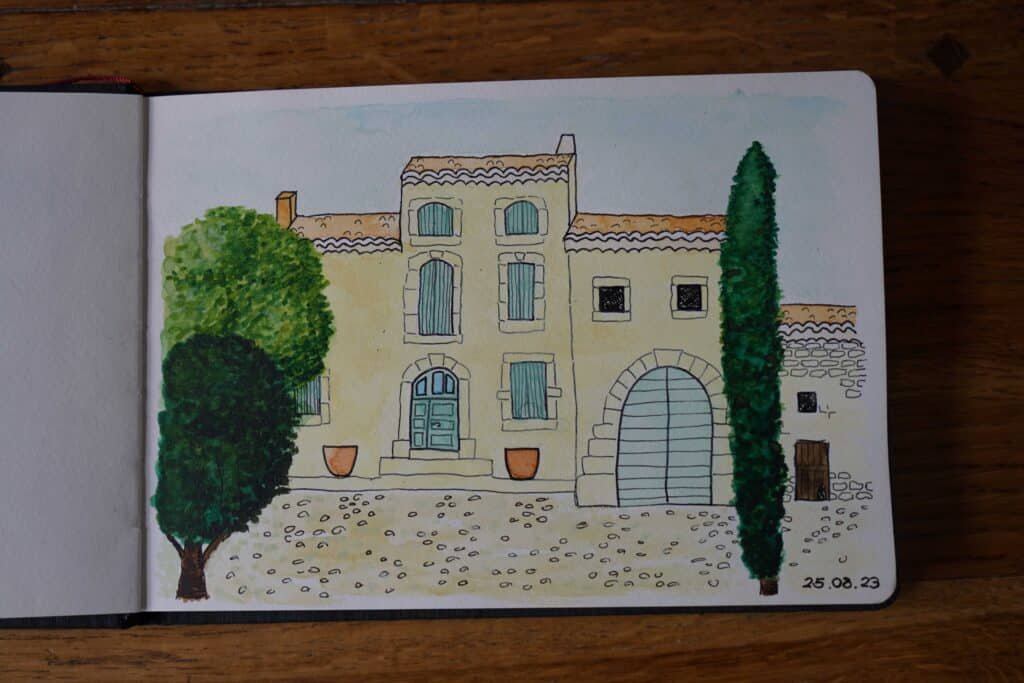 And one more: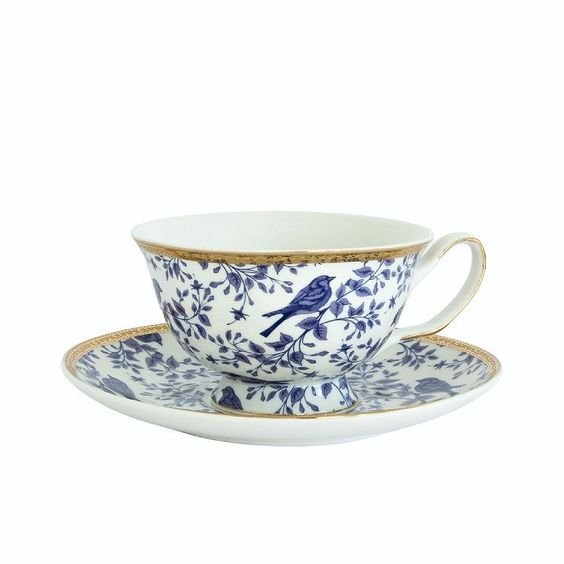 I also really like to browse YouTube and look for painting tutorials. This has the advantage that you can paint "side by side" with the artist and see every step you need to take in order to create a certain painting yourself. Here are a couple of channels that have great tutorials: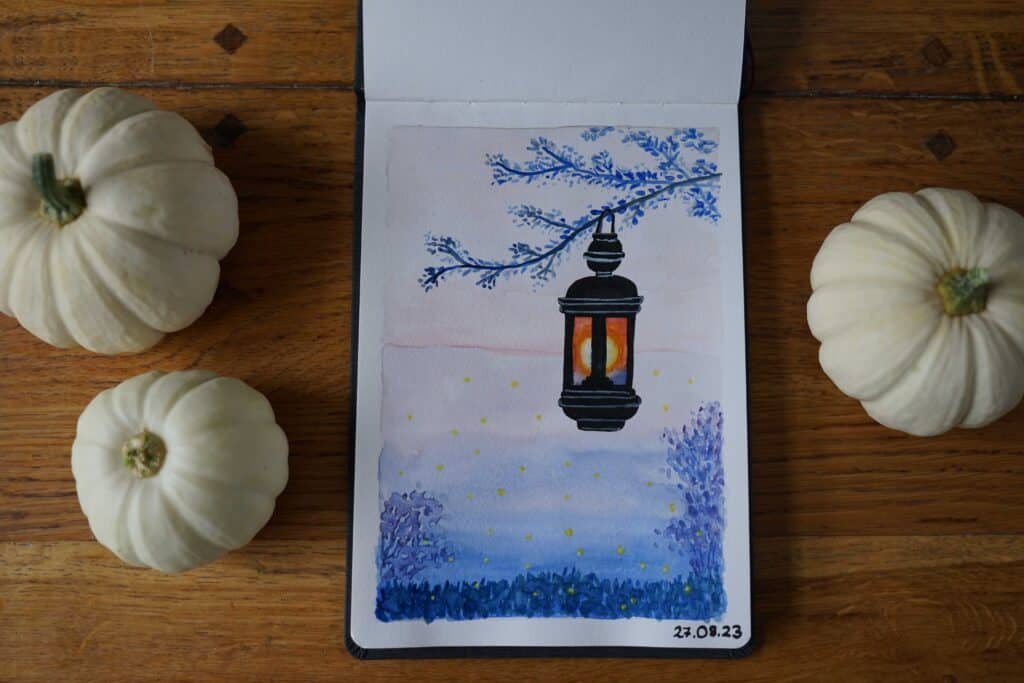 Supplies for Pen, Ink and Watercolor Painting
These are the supplies that I personally use or that were recommended repeatedly by different professional watercolor artists.
Watercolor Paint:
Winsor & Newton Cotman Watercolor Sketchers' Pocket Set (12 half pans with brush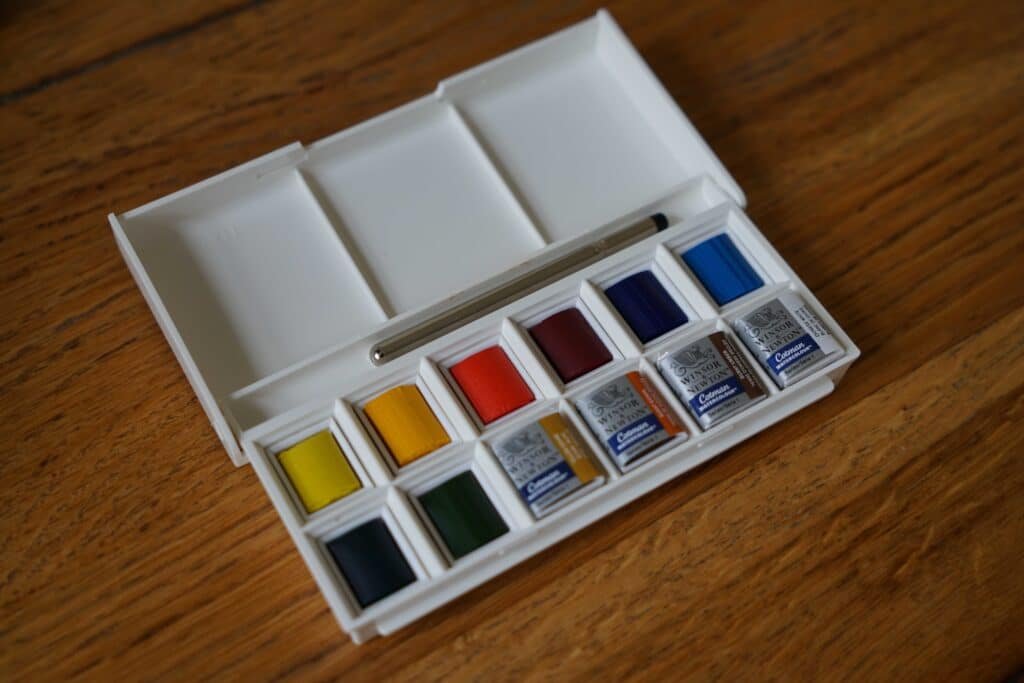 Brushes:
When I researched watercolor painting for beginners I often heard the recommendations that you should start with 3 different brush sizes. This allows you to paint both larger areas as well as small details. My brushes are in the sizes 2, 6 and 12. The sizes that will be most suitable for you highly depend on the scale of your paintings as well as the amount of details you want to add. Personally, I have rarely used the size 12 brush so far and will get a size 1 soon.
The brushes I own are from the brand da Vinci. I am happy with them and can recommend them.
Ink:
If you want to paint with both watercolor and ink, you need a drawing ink that is waterproof. This is the ink set I own and I'm very happy with it: Faber Castell Pitt Artist Set. My pens are all black, but you can also get them in other colors.
Another brand that is often recommend by professional artists is the Sakura Pigma Micron Series.
Sketchbook/Paper:
You need a special watercolor paper in order for the paper to keep its form and not get wavy when you apply the paint. Watercolor paper can come in different textures: hot-pressed, cold-pressed and rough. So far, I have heard cold-pressed paper being the recommend the most. Using 100% cotton paper is another popular recommendation.
Personally, I use a sketchbook size A5 from the German brand Hahnemühle. I chose white paper but you can also get grey or sepia for a different look.
Pen, Ink and Watercolor Painting FAQ
Do you ink before or after watercolor?
Personally, I like to paint with ink first and apply the watercolor afterwards. This gives me a better feel for how the painting is going to come together.
Depending on the colors and also the amount of pigment you use, the ink can get a bit less visible. If you want the ink to stand out more, you can touch it up after the watercolor is fully dry. Or you can decide to apply the watercolor first and add the ink on top later.
What pen and ink to use with watercolor?
When it comes to the inking part of the painting, you can either use a fountain pen with liquid ink or a fineliner pen. I have listed some recommendations above in the supplies section.
Pin It For Later: Simple Beginner's Guide to Pen, Ink and Watercolor Painting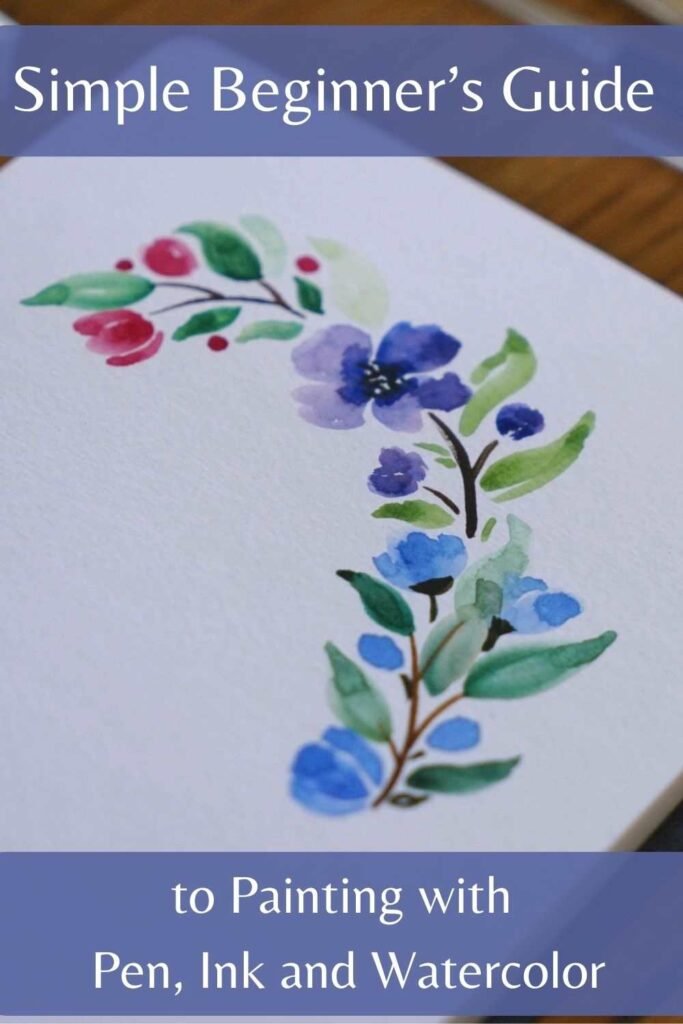 I hope I was able to convey to you through this simple beginner's guide to pen, ink and watercolor painting that painting is a wonderful hobby to pursue. What do you think? Do you feel inspired to give it a try? Or do you even have some painting experience? Come share in the comments!