Have you ever wondered how to be a test knitter? Look no further, because today I am going to share different ways how to become a test knitter.
This post contains affiliate links. I may earn a small commission if you use these links, at no cost to you. As an Amazon Associate I earn from qualifying purchases. I only recommend products that I find value in myself. See my full disclosure here. Thank you for your support!
What is a Test Knitter?
First things first, let me clarify what I mean by being a test knitter. I am referring to the test of a knitting pattern before its publication. You receive the knitting pattern, knit the project and provide feedback on the pattern. In the end, you get to keep the sample you have knitted.
This is different from a sample knitter who knits a specific pattern with a specific yarn and doesn't get to keep the sample in the end.
Another way of being a test knitter is testing a yarn instead of a knitting pattern. However, I feel that this kind of test is much less common than the tests for knitting patterns. Therefore, I will generally refer to the test of a knitting pattern (instead of yarn) throughout this post.
Many Ways Lead to Rome
There are several options to consider if you would like to become a test knitter. You can be a test knitter for a specific designer you like. You can also participate in the test knit of a magazine for an upcoming publication. Additionally, there is the possibility to look for a test knit of a newer designer in a specific group on Ravelry.
How to Be a Test Knitter for a Designer
The first thing you need to do is find a designer you like. The well-known designers usually have an Instagram account, a mailing list and/or a Ravelry group. If you follow them, you will notice when they are running a new test knit. If they are full time- designers, this occurs quite frequently. You just need to find out if and where they are looking for testers.
Some of the most popular designers have a fixed group of test knitters that they work with regularly and are not looking for new ones. However, it never hurts to ask. Be sure to mention your assets like an active Instagram account or any previous test knitting experience. Being a beginner knitter without any test knitting experience can also be an advantage, though. Designers are often looking for more unexperienced knitters to detect if there are any passages in their patterns that lack of clarity.
I have participated in two test knits by Alicia Plummer (Two Little Plums) so far. I have tested the CQ Sweater and the Garnered Cardi for her.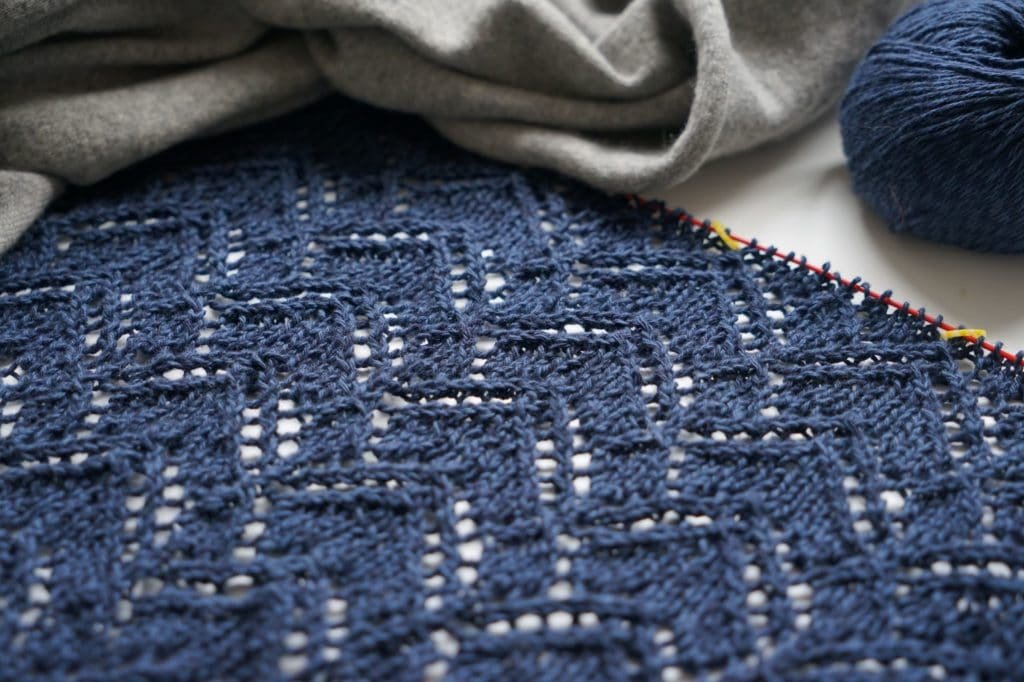 How to Be a Test Knitter for a Magazine
Another option you should consider is test knitting a knitting pattern for an upcoming edition of a magazine. Firstly, you need to pick a magazine you like and find out when and where they are looking for test knitters. You can then sign up for their test knitting mailing list and be informed whenever they are looking for testers. If you would like to be notified when the magazines mentioned below are going to open their next test knitting round, simply click on the links below and you can subscribe to their test knitting mailing lists. Magazine sometimes require you to use a specific yarn for the test knit. However, they often provide a discount code for your purchase.
So far, I have been a test knitter for Making Stories and have tested the Rimy Sweater by Joanna Ignatius and the Acorn Shawl by Ash Alberg for them.
How to be a Test Knitter for New(er) Designers
There are about 2.000 new patterns added to Ravelry each week, so you can imagine the number of designers looking for test knitters. There is a group on Ravelry called "The Testing Pool" where you can find a vast amount of test knitting opportunities. Since the designers define the conditions for their test knits, each test knit runs a bit differently. Carefully read through the requirements before you sign up to be a test knitter.
Further Test Knitting Options
Brooklyn Tweed also offer several opportunities for people interested in test knitting. They have three different options – called beta knitting, sample knitting and preview knitting – of how you can test patterns or be a sample knitter for them.
How Does a Test Knit Work?
Test knits have a specified time frame during which you knit and – ideally – complete your project. You are asked to provide feedback on the pattern: note any mistakes, typos, unclear instructions etc. Some designers/magazines ask you to set up a Ravelry project page, some want you to publish a picture of your project on Instagram on the publication date of the pattern. Make sure to follow the instructions of the test knit carefully.
Do I Get Paid to Be a Test Knitter?
This depends on the test knit but in general you don't get any money for being a test knitter. There are often other benefits, though. Designers normally provide you with the final pattern. Sometimes they also offer a discount on another one of their patterns. You may also get a discount on your yarn purchase for the test knit.
And if you are test knitting for a magazine, you can buy a copy of the magazine with a discount as well. At least this is the case for Making Stories (which is the only magazine I have test knitting experience with).
If you are interested in making money from your knitting, you could consider becoming a sample knitter. The disadvantage is, however, that you usually don't get to keep the sample.
Do you Want to Be a Test Knitter for Rosemary & Pines Fiber Arts?
So far I have published three knitting patterns, a wrap and two socks. You can have a closer look at my designs here.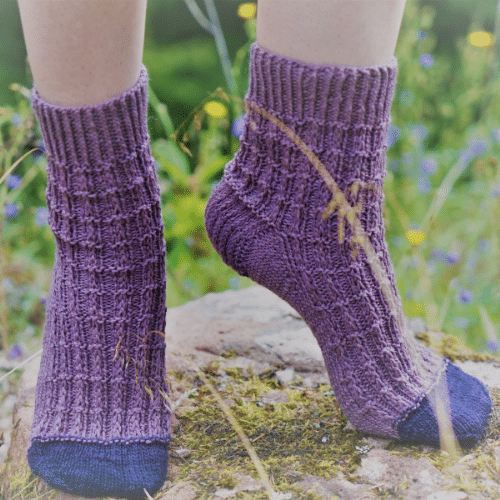 And there is one more secret design that will be published at the end of the year.
If you are interested in becoming a test knitter for me, please contact me either via email (rosemaryandpinesfiberarts-at-gmail.com) or send me a message on Ravelry. I will add you to my pool of testers and let you know when one of my new designs is ready for testing.
Compensation:
Testers who work with Rosemary & Pines Fiber Arts yarn receive a 20% discount for the purchase in my Etsy shop.
If you provide feedback on the pattern and create a project page within the deadline, you will also receive a free copy of the pattern once it is published on Ravelry.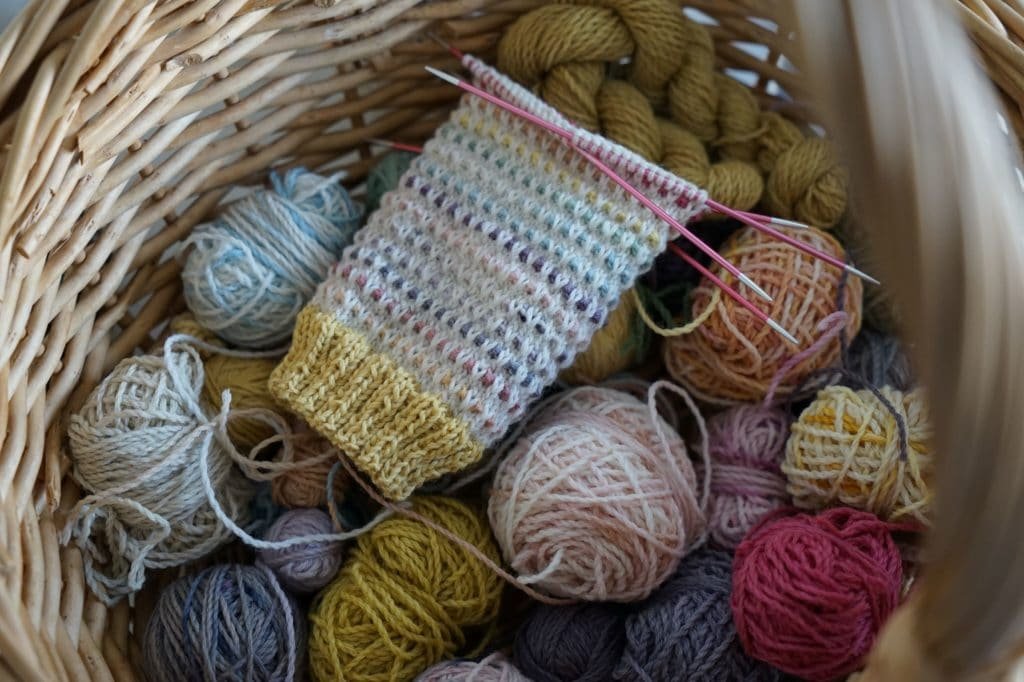 Do you have any experience test knitting or do you have any questions about the process? Let me know in the comments!
Pin It For Later: How to be a Test Knitter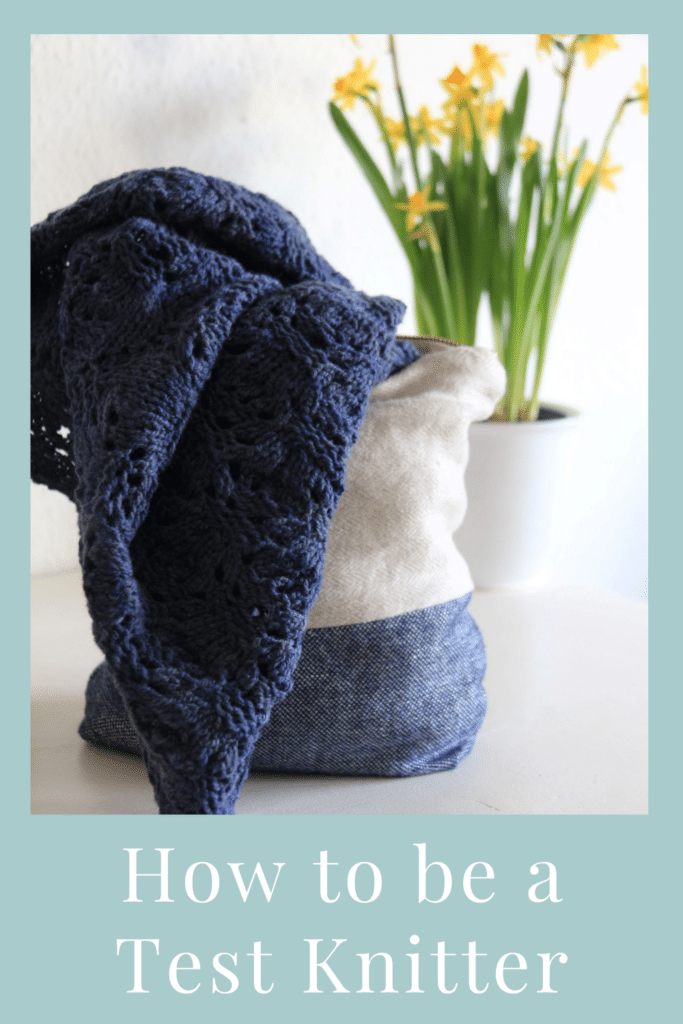 Did you find this blog post valuable or helpful? If so, you can support my website by buying me a coffee below, purchasing my knitting patterns or yarns or simply by leaving a comment. Thank you!