The best summer yarns are not necessarily wool yarns. Today I want to talk about wool yarn alternatives for your summer knitting projects.
If you like to knit year-round but don't like the warmth of wool during the warmer months of the year, there are some alternatives to consider. Not only is it less sweaty to knit with non-wool yarns in the summertime it also makes sense to choose a wool yarn alternative for a short sleeve knitting project.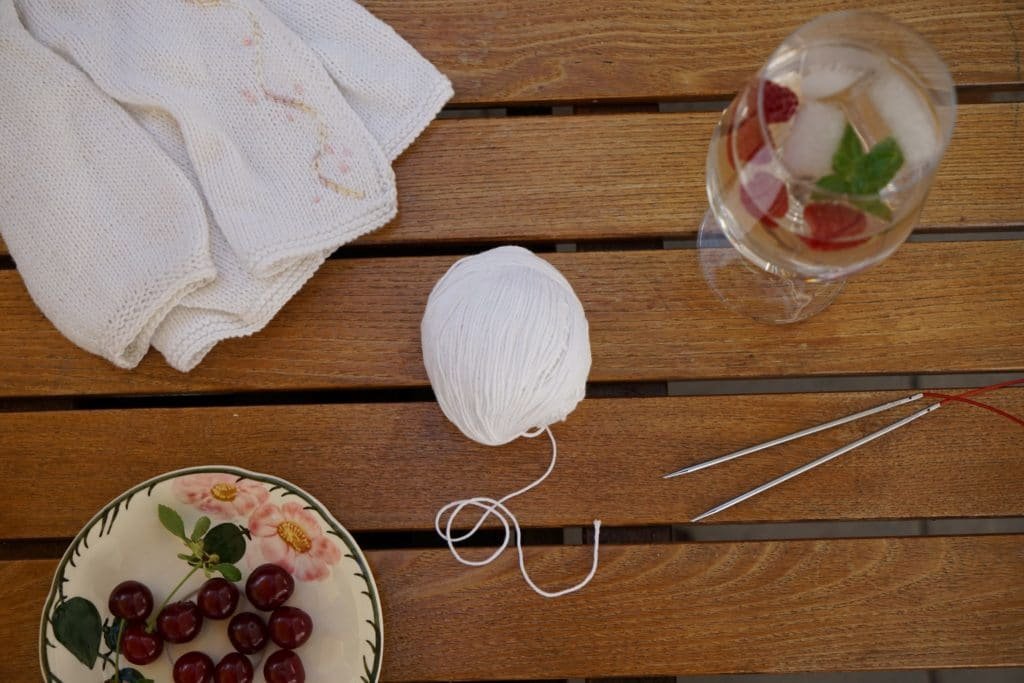 This post contains affiliate links. I may earn a small commission if you use these links, at no cost to you. As an Amazon Associate I earn from qualifying purchases. I only recommend products that I find value in myself. See my full disclosure here. Thank you for your support!
When looking for a yarn that is not as warm as your typical sweater yarn there are basically two things to consider. The first is the thickness of the yarn and the second is the fiber content.
Yarn Weights
In general, the thicker the yarn, the warmer the sweater. Choosing a fine wool yarn might be an option even for a summer top. Lace and light fingering weight yarns produce very lightweight garments.
Fiber Content
The second main aspect is the fiber content. Yarn with natural fiber content can generally be grouped into two categories: protein and cellulose fibers. Of course, there are also synthetic yarns available but this post will focus on natural fibers.
Wool / Protein Fibers
Wool is a protein fiber obtained from sheep and other animals like goats, alpacas and yaks. It readily absorbs moisture and is breathable. Since wool fibers are elastic, wool garments have a natural stretch to them. The stretchiness of the wool also makes the knitting process itself more comfortable. Stain and odor resistance are two additional qualities of the many great properties of wool.
Cellulose / Plant Based Fibers
Cellulose fibers are derived from plants like cotton, linen, hemp or ramie.
Plant-based fibers lack the elasticity of wool. Therefore some knitters don't like knitting with plant-based yarns because they are stiffer and don't have much give to them. This also means that the fabric will show uneven stitches a lot more than a garment knitted out of a wool yarn would.
On the plus side, cellulose fibers have great moisture absorbing properties. They are cool to the touch which makes them a great choice for summer garments. Additionally, they are easy to care for and can, for the most part, simply be washed in the washing machine. They dry quickly and are generally rather strong.
For people that tend to be sensitive to the itchiness of wool, plant-based fibers can be a great alternative since they are soft.
Blends
If you want to get the best of both worlds choosing a blend of wool and cellulose fibers can be a great option.
In my post about five suggestions for knitting patterns for summer tops last week I showed a short-sleeved summer top that I knitted with a blend of protein and cellulose fibers. The yarn I used is a light fingering weight yarn consisting of 60% wool, 20% ramie and 20% silk. Although it has a high wool content I can comfortably wear this top during warm summer days.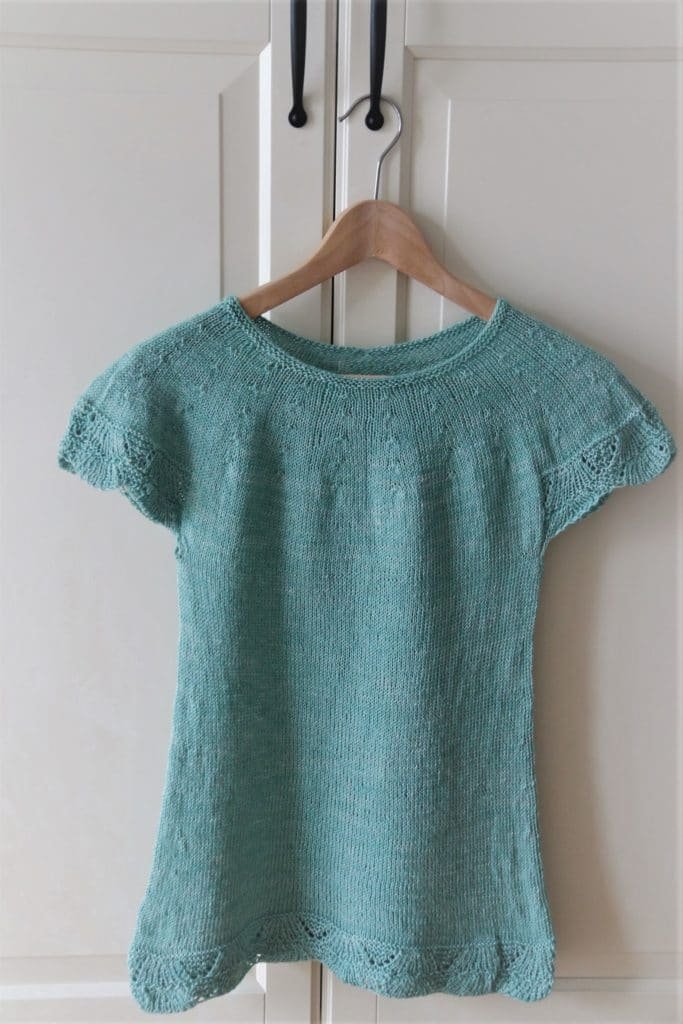 If you are interested in additional information about the yarn or pattern you can have a look at my Ravelry project page.
The Best Summer Yarns: My Recommendations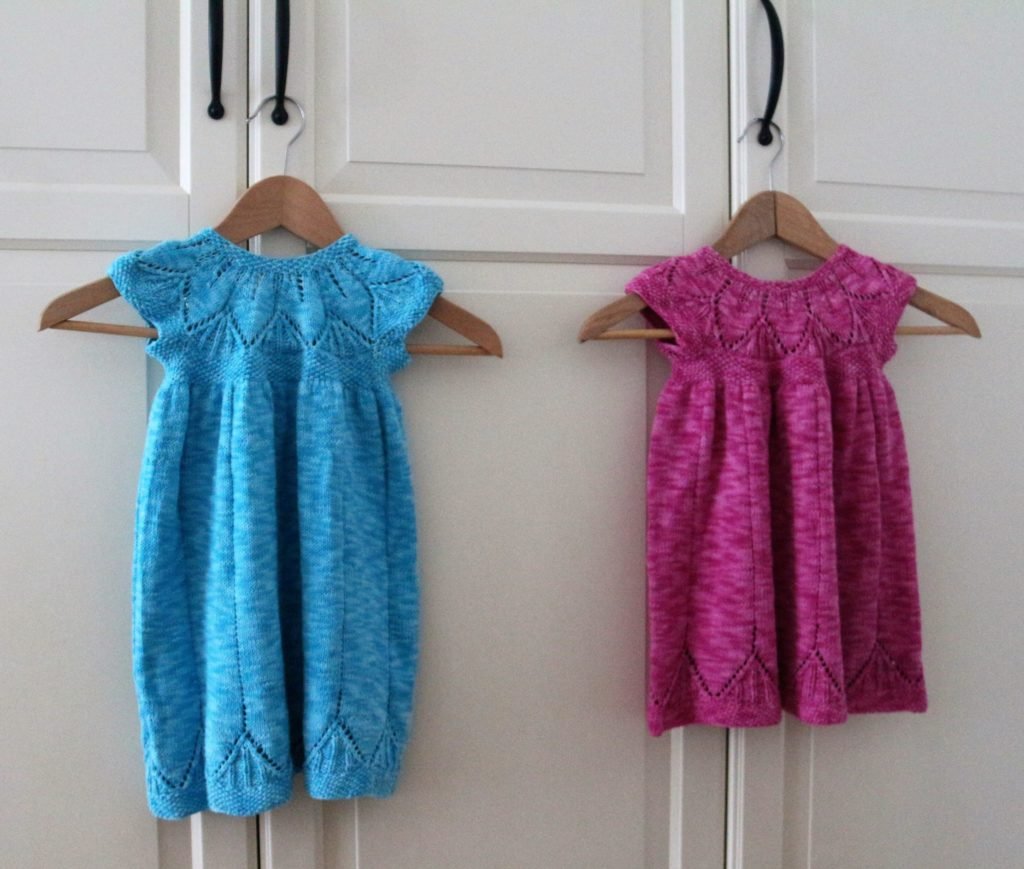 In my opinion, cotton yarn is a great choice for a summer knitting project.
I have used Scheepjes Sunkissed to make several dresses for my daughters. It is a fingering weight yarn with a subtle color variation which gives it a marled effect. The dresses have held up great and are easy to care for. I have also made a girl's cardigan with Sunkissed which you can see in the picture below.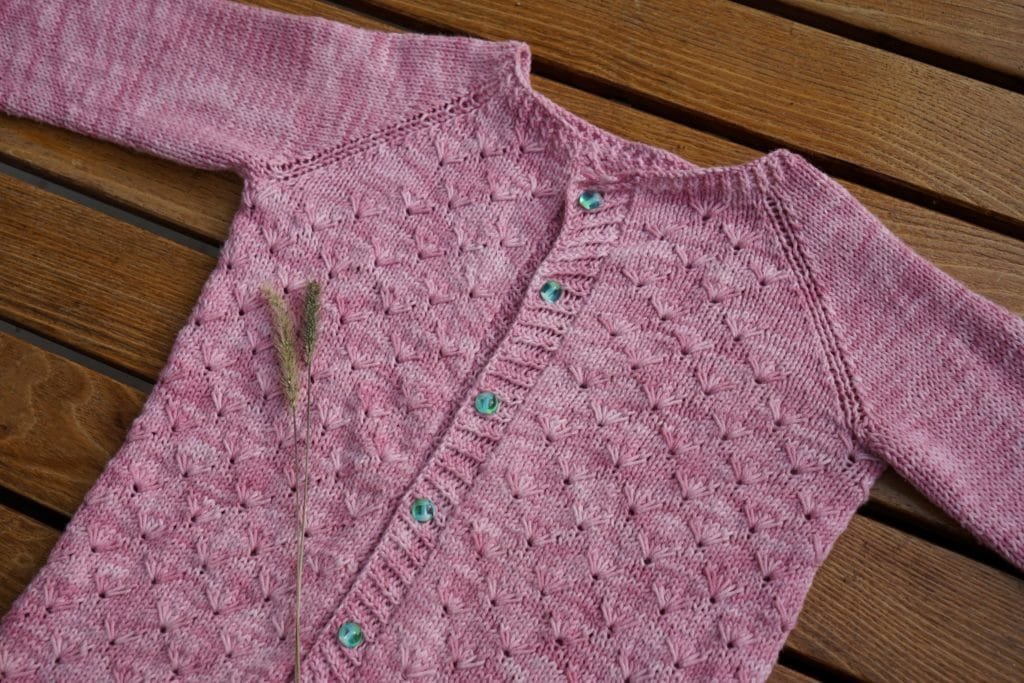 You can find more information about those knitting projects on my Ravelry pages (here for the dresses and here for the cardigan).
---
Another garn I can recommend is the BC Garn Allino. It is a DK weight yarn and consists of 50% cotton and 50% linen. The mixture of the two fibers gives the yarn a vivid appearance. It is available in a number of different colorways. I used this yarn to knit a lace cardigan which you can see a glimpse of in the picture below. Here is the link to my Ravelry project page for additional information on this knitting project.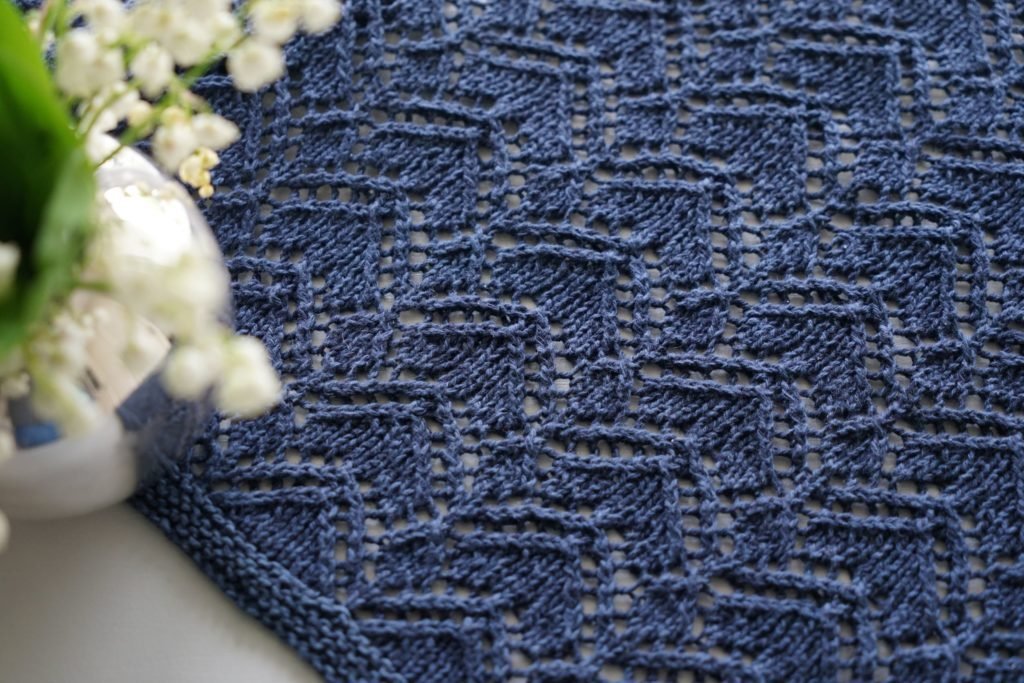 ---
One more cellulose yarn I really enjoyed working with is Universal Yarn Bamboo Pop. It consists of a 50/50 blend of cotton and bamboo. The yarn has a beautiful drape and sheen to it. It is available in various tonal, striped and speckled colorways. I have knitted two children's cardigans with it and added some simple embroidery on top. Here is the link to my Ravelry page if you want to know more.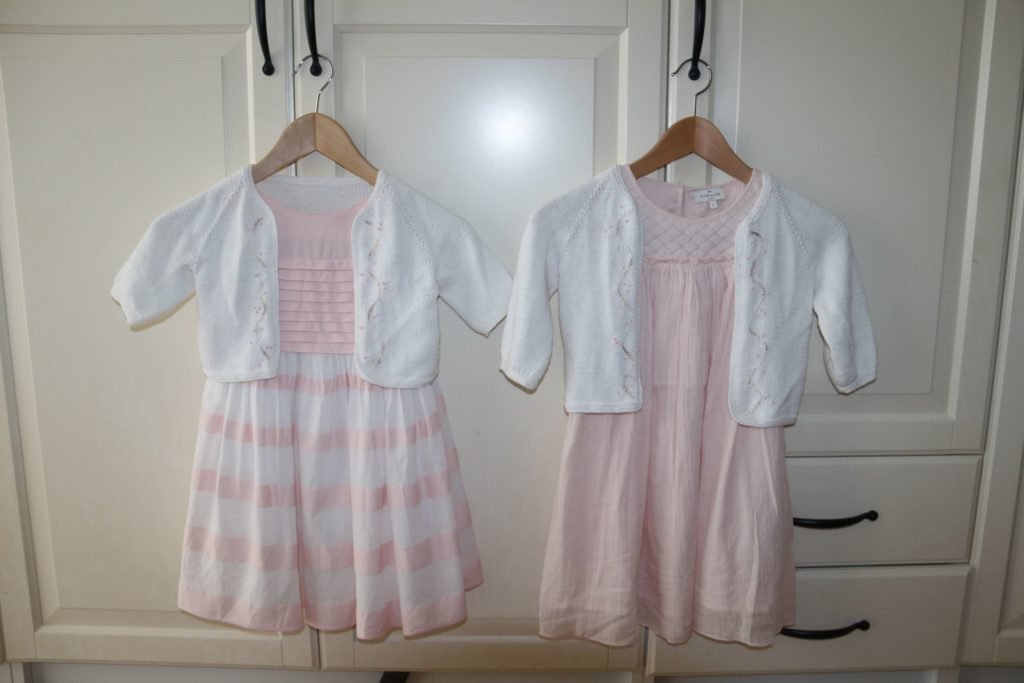 Garment Structure
There is one more aspect to consider when looking for a summer knitting project. The pattern of the garment also plays an important role. As you can imagine, knitting a fair isle project with two or more colors produces a thick garment that consists of multiple strands of yarn. If you are knitting a lace pattern, on the other hand, your fabric will naturally be lighter and therefore less warm.
I would love to know about your experiences of knitting with plant-based fibers. For the longest time I have been thinking about knitting or crocheting myself an all-over lace dress made out of linen yarn. I haven't found the perfect pattern yet, though. What have you made with plant-based yarns so far? Come share in the comments!
Pin It For Later
Did you find this blog post valuable or helpful? If so, you can support my website by buying me a coffee below, purchasing my knitting patterns or yarns or simply by leaving a comment. Thank you!