This article will be your ultimate guide to yarn dyeing techniques.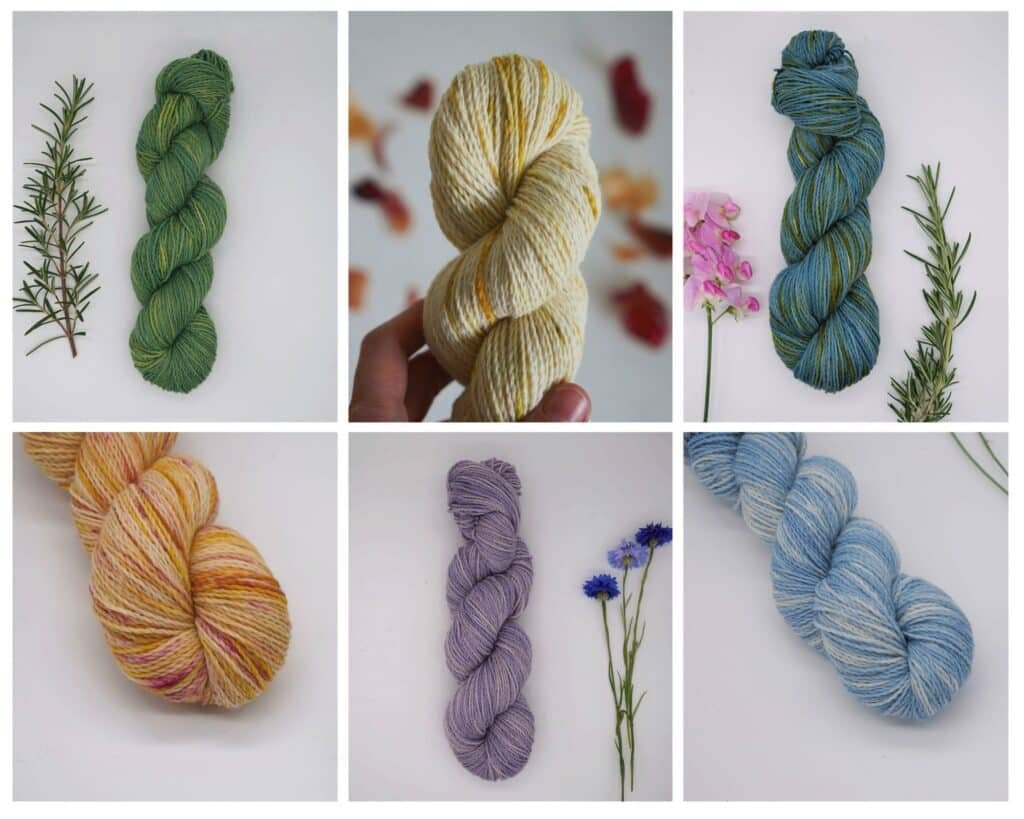 This post contains affiliate links. I may earn a small commission if you use these links, at no cost to you. I only recommend products that I find value in myself. See my full disclosure here. Thank you for your support!
Understanding Hand Dyed Yarn Color Terminology
Every hand dyer has his or her own unique yarn dyeing style, whether using natural or synthetic dyes. There are, however, some common terms you should be familiar with. Even if you don't dye yarns yourself, knowing the terminology of certain color effects in yarns will help you choose the right yarn for your next knitting project (or whatever fiber craft you are interested in).
Understanding hand dyed yarn color terminology can seem confusing, especially for beginners. Therefore let's break down the topic piece by piece.
What do I even mean by Yarn Dyeing Technique?
When it comes to hand dyed yarns, there are two factors to consider. The first and probably main factor you think about is the basic color of the yarn. You might be looking for a soft blue yarn. Or you want to find a burgundy red yarn for the cozy sweater you want to knit yourself for fall.
The second factor you have to take into consideration in a yarn is the distribution of the color(s) throughout the yarn. This is achieved by using a certain yarn dyeing technique.
What are the Different Methods of Yarn Dyeing?
In general, these are the terms that are usually used when describing different yarn dyeing styles:
Solid
Tonal (also called Semi-Solid)
Variegated
Self-Striping
Speckled
Gradient / Ombre
Let's have a look at what each of these terms actually means. Yarns can fall into one of two categories when looking at their color. They can either be single-colored (monochrome) or consist of more than one color. This means they are two-tone or even multi-colored (polychrome).
Solid and tonal are both single-colored styles whereas the other options consist of two or more different colors. Gradient and ombre yarns are the exception of the rule because they can belong to either of the two categories.
Monochromatic Yarn Dyeing Techniques
A solid skein of yarn is monochrome with an evenly distributed color intensity within the skein.
A tonal yarn is sometimes also called semi-solid. It is similar to the solid skein due to the fact that it is also monochrome. The difference lies in the distribution of color value which varies within the skein. You will find lighter and darker parts throughout the yarn. This gives the colorway a more natural look.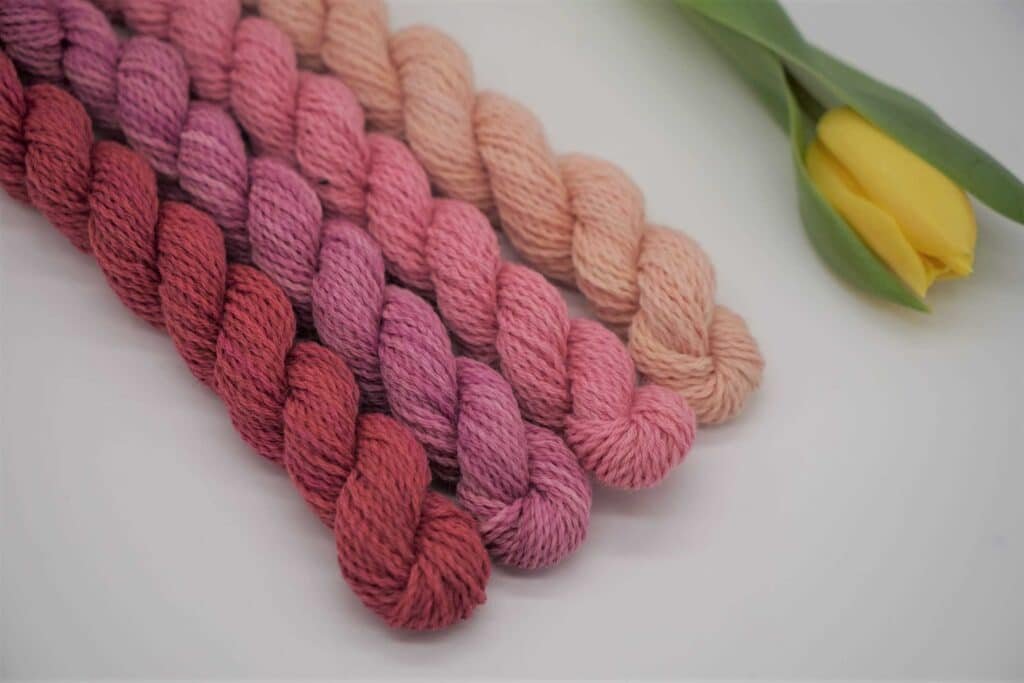 Polychromatic Yarn Dyeing Techniques
A variegated or multitoned skein, on the other hand, contains two or more different colors within one skein. This effect can be achieved by either only dyeing parts of the skein and leaving the other parts undyed or by using several different natural dyes. Depending on the dyeing technique, you can either create a random distribution of colors throughout the skein or generate a striped effect.
When you knit or crochet with a self-striping yarn, your project will show smaller or wider stripes, depending on the way you dyed the yarn and the width of your work.
Next, there is the speckled skein. It is also polychromatic and contains spots of color throughout the skein. The base color of the yarn can either be the natural colorway or it can be colored with a natural dye. It is also possible to create several different colored speckles within one skein.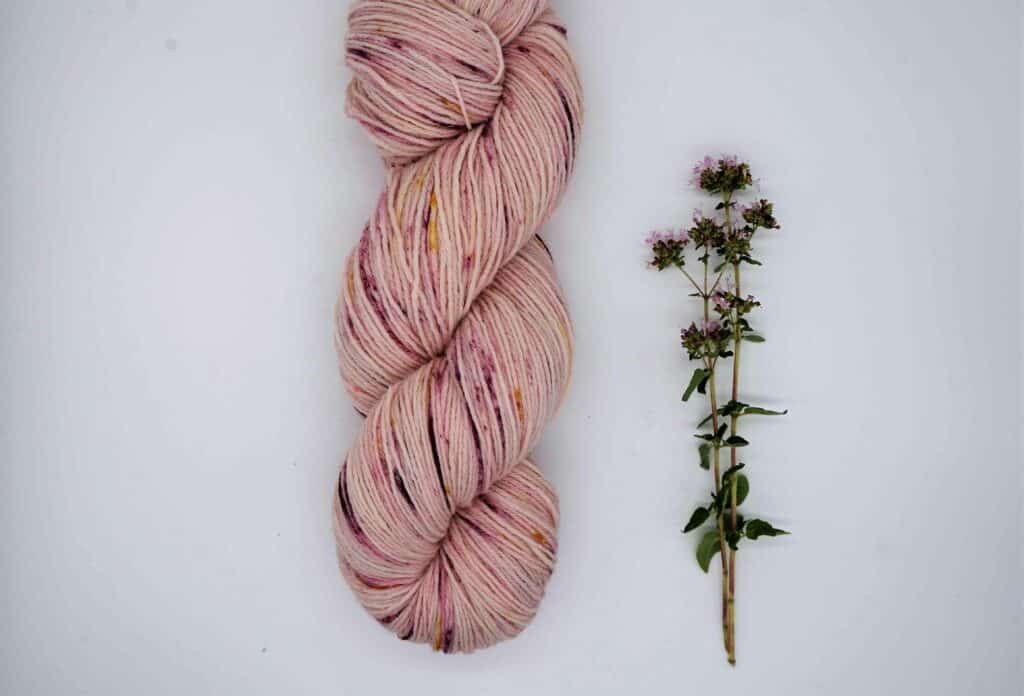 Finally, there is the gradient or ombre yarn. Like I mentioned above, these types of yarns can either be monochrome or multi-colored.
In a single-colored yarn, there is a change in color value happening from one end of the skein to the other. For example, you could have a pink yarn that starts with a deep pink hue and gets lighter and lighter throughout the skein until it ends with a soft blush.
In a multi-colored yarn, the color could shift, for example, from a deep blue to orange to yellow.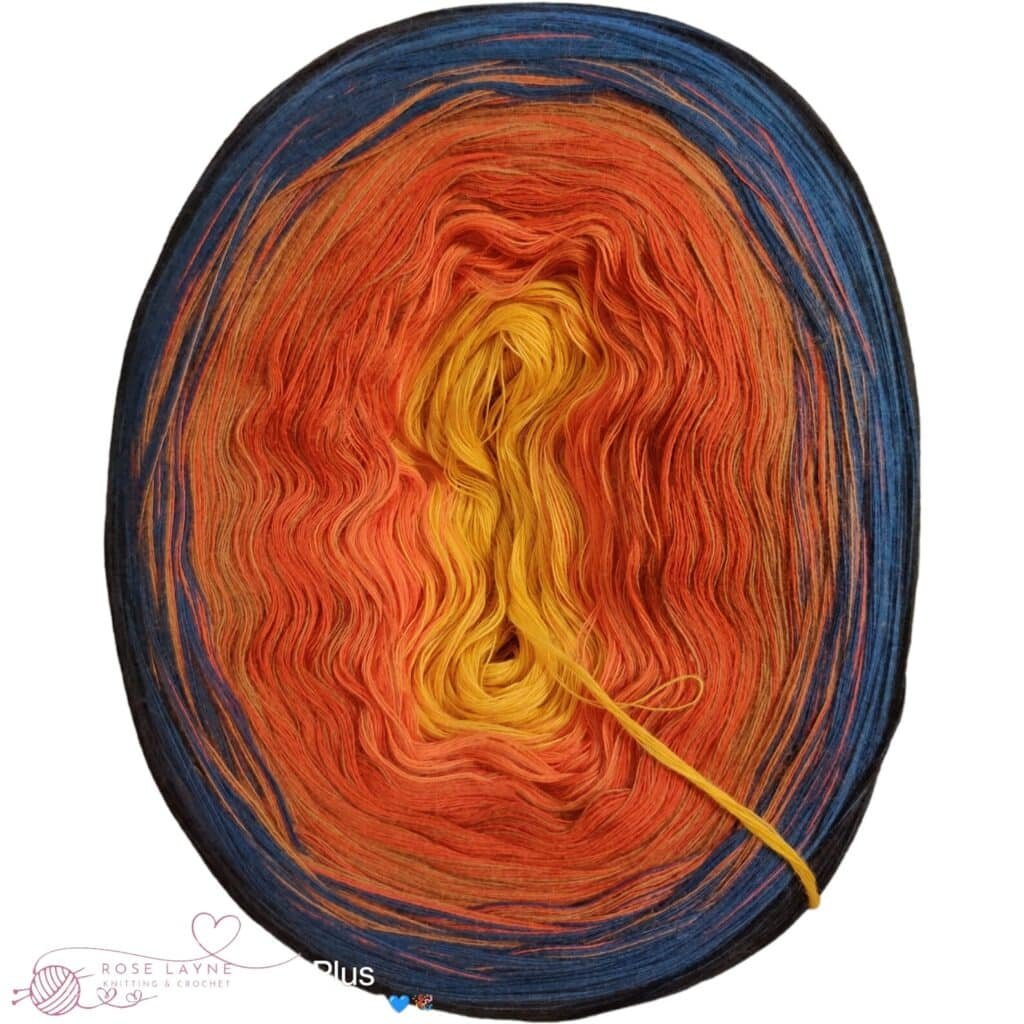 How to Dye a Solid / Tonal / Variegated / Speckled Yarn
When I started natural dyeing in 2019, I researched the topic intensively. And while there is a lot of valuable information about the general topic of natural dyeing out there, I wasn't able to find pretty much anything on the actual dyeing techniques to create these different color effects on the yarn.
Unlike dyeing with synthetic acid dyes, where it is rather straightforward to create a variegated or speckled yarn because the uptake of the dye is much faster, using natural dyes is a complex and slow process. It is simply not possible to transfer the methods that work with synthetic dyes over to natural dyes.
This is why I decided to create an ebook with step-by-step tutorials to show you exactly how the different techniques work.
What will You Get?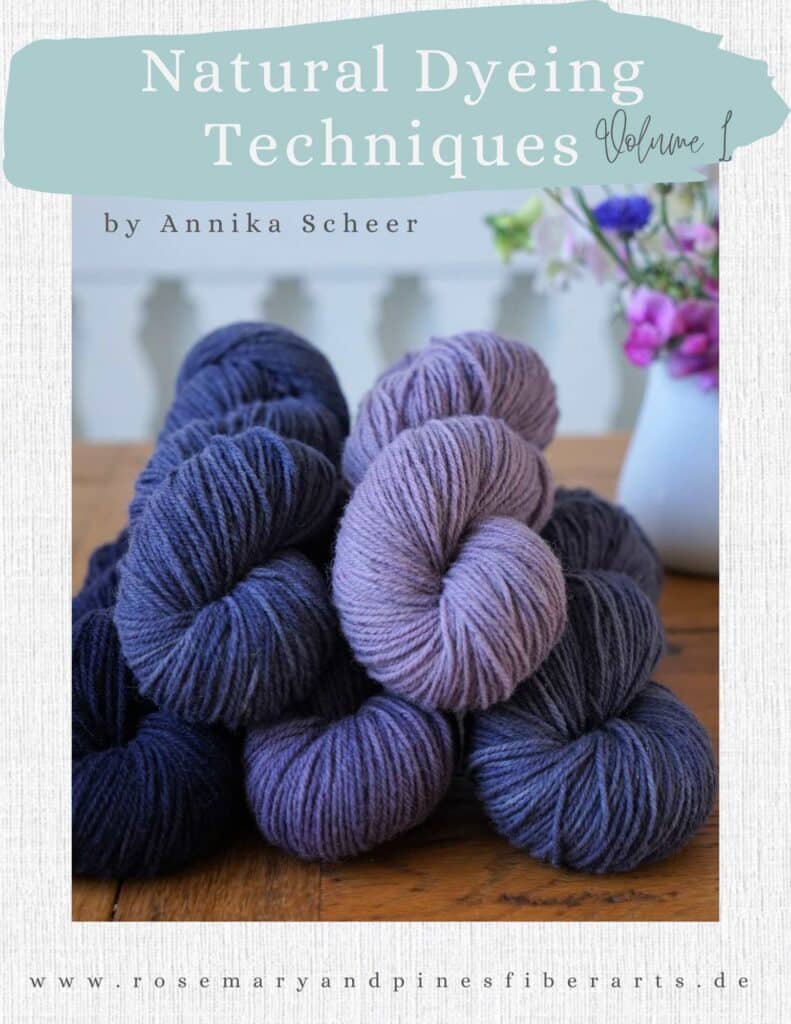 The ebook contains four specific dyeing techniques to create different effects on yarn. You will learn exactly how to dye
solid,
tonal,
variegated
and speckled skeins of yarn using natural dyes.
You will receive the ebook in pdf format (23+ pages) immediately after your purchase.
The ebook is also available in my Etsy shop.
Here is a look at the table of contents. As you can see, I also included a step-by-step tutorial on how to dye yarns with natural dyes (chapter 2). If you have never dyed a skein of yarn with natural dyes before, you should start with this tutorial. If you have some experience with natural dyeing or already read my blog post on how to dye yarn with natural dyes, you can consider directly moving on to the next chapter.
What can you Expect to Learn from the Ebook?
You will learn exactly how to create these four types of yarns: solid, tonal, variegated and speckled.
If you want to know more about the ebook itself, you can find a more detailed description of the ebook here.
What Others are Saying about the Ebook: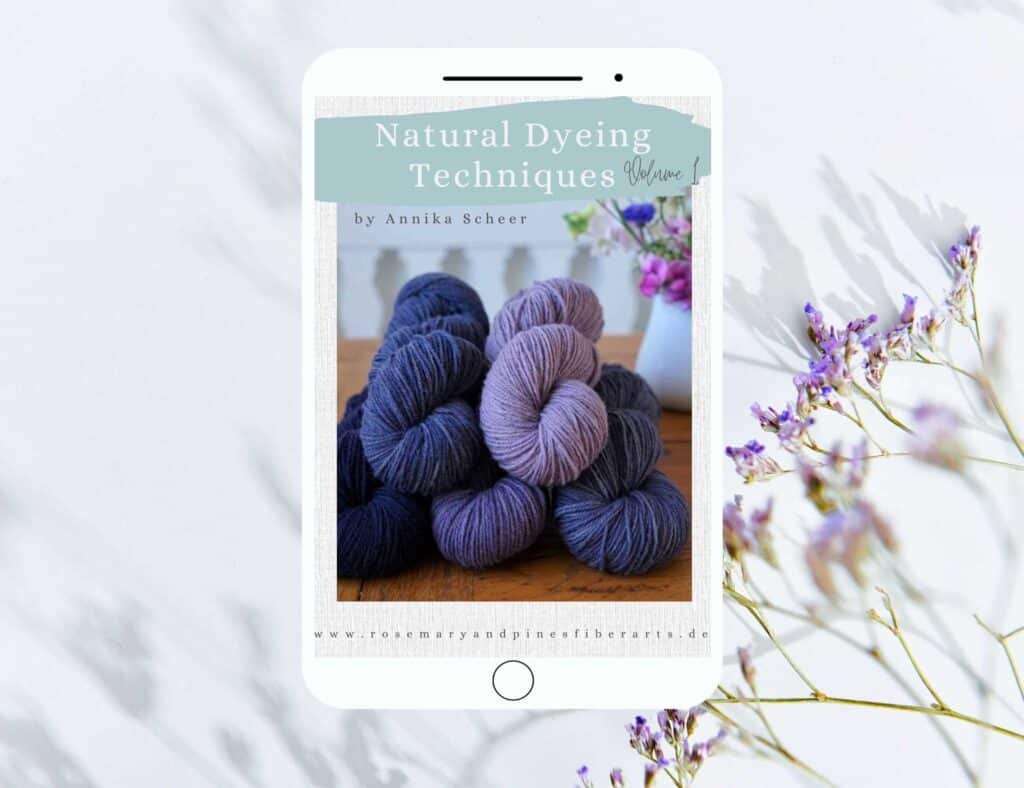 If you have any questions, let me know in the comments or send me an email at rosemaryandpinesfiberarts@gmail.com.
Pin It For Later: Yarn Dyeing Techniques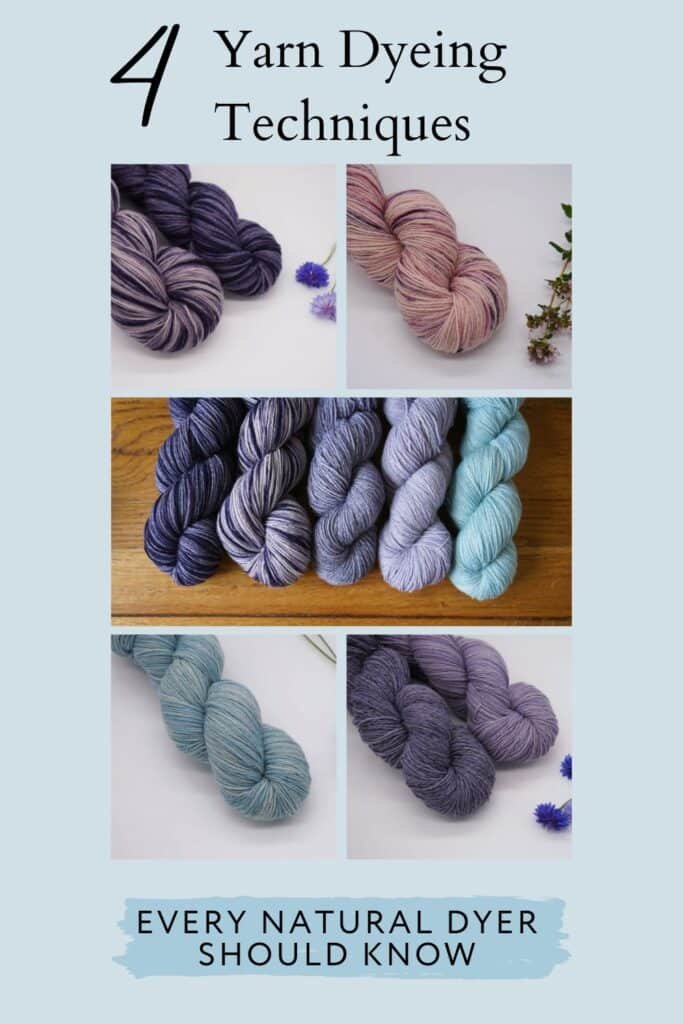 Did you find this blog post valuable or helpful? If so, you can support my website by buying me a coffee below, purchasing my knitting patterns or yarns or simply by leaving a comment. Thank you!