Today I want to share my favorite book of all times with you. It is a story about the meaning of life and it has changed my life in the best possible way.
This post contains affiliate links. I may earn a small commission if you use these links, at no cost to you. As an Amazon Associate I earn from qualifying purchases. I only recommend products that I find value in myself. See my full disclosure here. Thank you for your support!
A Lucky Coincidence at the Edge of the World
Since I am still on vacation it felt like a good opportunity to continue with one more blog post that falls into the simple living category. And what could be more fitting than to share my thoughts on a book about a café on the edge of the world with you while I am spending my time at "le Finistère", the so called end of the world?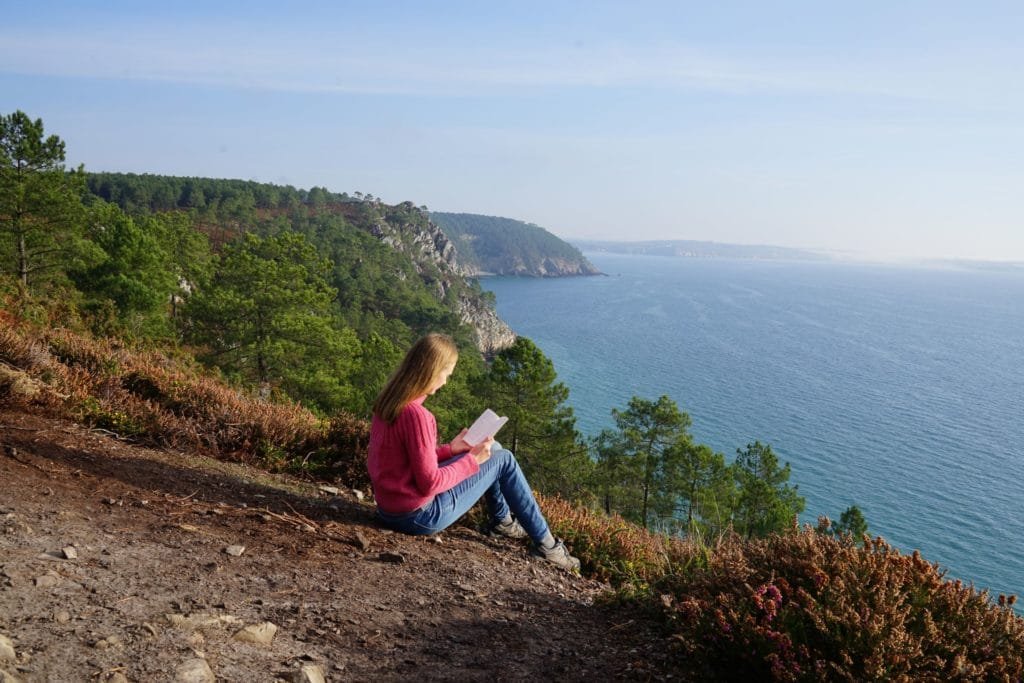 There is also an incredible coincidence that encouraged me even more to write a post about this book during this week. In the living room of the cottage that we have rented for this vacation is an old wooden cabinet. It contains numerous books, from local travel guides to French cookbooks to novels. And one of the books in this is buffet is a copy of my favorite book. What a coincidence, right?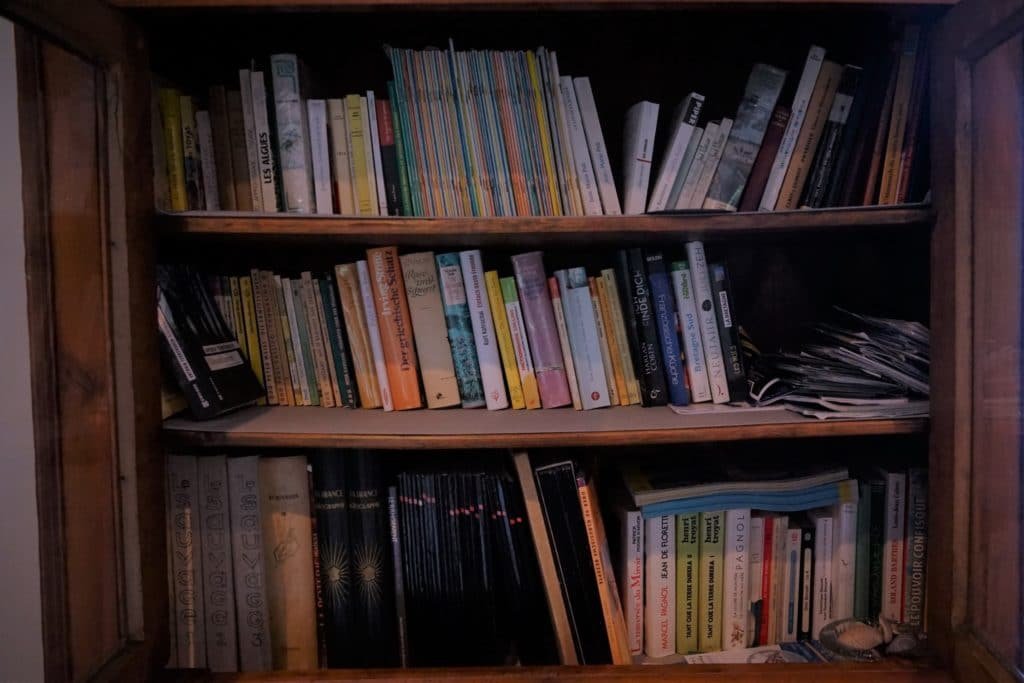 The Why (Are You Here) Café by John Strelecky
If you translate the German title of the book word-for-word it means "The Café on the Edge of the World. A Story About the Meaning of Life." I think this literal translation captures the sense of the book really well. Originally, the book is called The Why Café. The author is John Strelecky and he self-published the book in 2003. Today it is translated into 43 languages and has reached millions of people.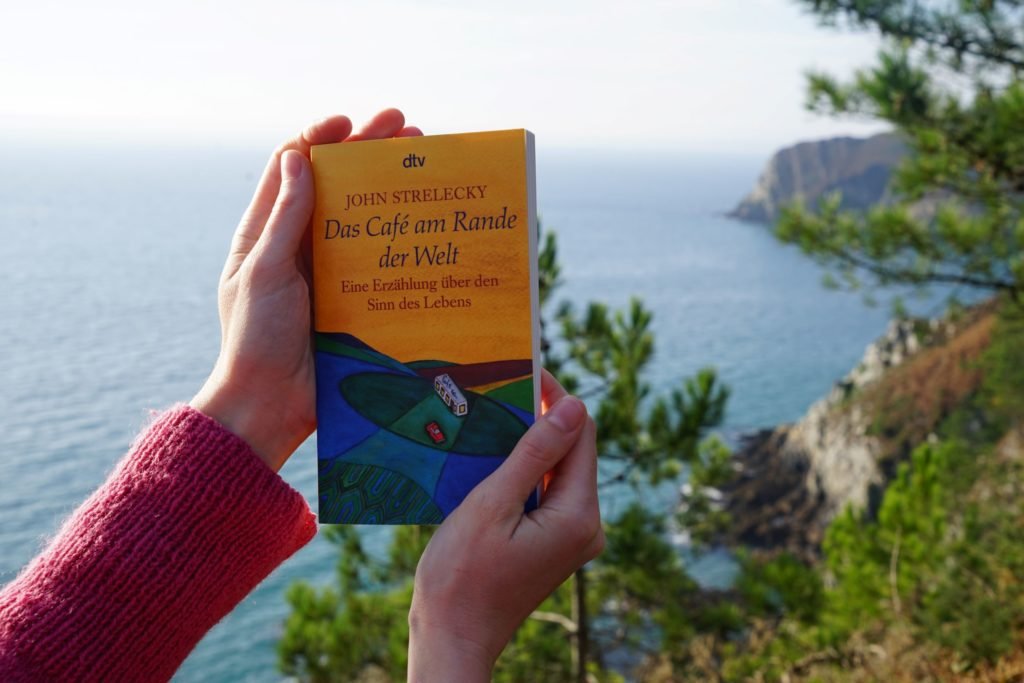 Anything is Possible
John Strelecky decided to write the book at age 33 after a life changing event. He had no prior writing experience but he went ahead and did it anyway. His story is a great real-life example for the many encouragements you can find in the book. There is always this underlying sense of an anything is possible mindset. This is exactly what I value so much about this book.
Inspirational
If I had to describe the book with only word, it would for sure be: inspirational. John Strelecky has a way of writing that always leaves me feeling positive and inspired, no matter what. I often browse through one of his books for just a couple of minutes before going to bed. I feel like this gets my thoughts in the right direction and lets me end the day on a positive note.
Motivational
The book is a novella and therefore rather short (127 pages in the German and 144 pages in the English version). This doesn't mean that it isn't packed full with tons of great thought-provoking impulses, though. Quite the contrary, actually! And while it is written in the form of a novel and not a step-by-step guide, it still feels like its intention is to provide you with food for thought to make some changes in your own life.
Throughout the book, the main character who is called John (and you along with him) gets confronted with three main questions:
Why are you here?
Do you fear death?
Do you live a fulfilled life?
These are all very powerful questions. You won't be able to answer them for yourself within just a few hours while reading the book. But I feel like the book can start the journey of thinking about these questions and how they can change your view of life in general and your own life in particular.
There is one passage in the book that I would like to loosely quote here: "The question is like a gate. If you push it open once, you will be drawn to it over and over again. And if it gets opened, it will be very difficult to close it again."
Further Reading Recommendations
"The Why Café" is actually the first book of a trilogy. And while I also read the other two books, I find the message of the first book to be the most powerful. In addition, John Strelecky has published other books as well. I have read all of them and I am convinced that you will find value and inspiration for your own life in any of his books. For me, personally, the books that spoke to me most and I would highly recommend that you read are:
John Strelecky also offers courses to help people find their purpose and define their goals in life. I have not yet had the opportunity to participate in one of his courses. Therefore I cannot assess if these courses are worthwhile. I would love to take one in the future though and will share more information if I have done so. In the meantime, you can have a look at John Strelecky's website and have a look for yourself.
And to end this blog post, I would like to share another loose quote from the book with you: "The whole life is a great story. Some people just don't realize that they are the authors of their own life and can write the story in any way they want."
What are the book that have had a positive impact on your life? I would love to know. Please share in the comments below.
Pin It For Later: A Story About The Meaning Of Life or The Book That Changed My Life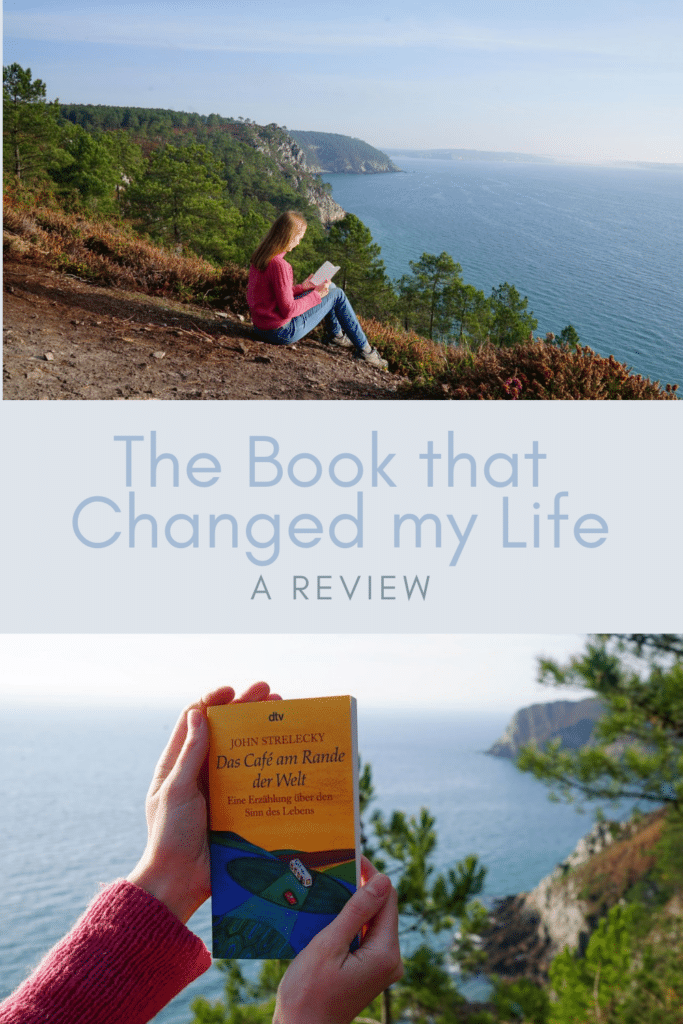 Did you find this blog post valuable or helpful? If so, you can support my website by buying me a coffee below, purchasing my knitting patterns or yarns or simply by leaving a comment. Thank you!